An extremely beautiful Volvo 740 GL sedan, Spotted in China in the Lido area in Beijing. The good Swede was in great shape, smooth in paint and shiny in chrome, the famous big bumpers looking great, no rust or rot in sight, and original down until the wheel covers.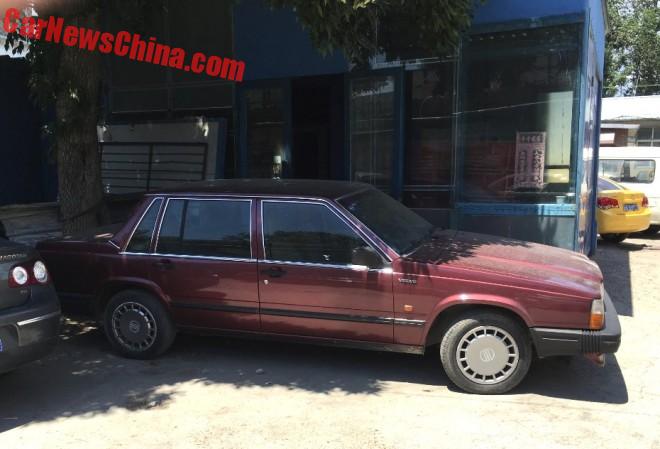 See the chrome around the windows! Perfectly maintained. Tiny chrome strip on D pillar was controversial when the 740 launched, with many saying it served no purpose and should be deleted. Well. Those who said so better delete themselves, because that strip was brought up there by the brilliant Swedish designers and they cannot be argued with. Never.
The Volvo 740 was manufactured from 1984 until 1992 with a facelift in 1990. This wine red Beijing car is a pre-facelift example. The GL was the second lowest trim level after the '740' and before the GLE. The low end cars were recognizable by the plastic wheel covers.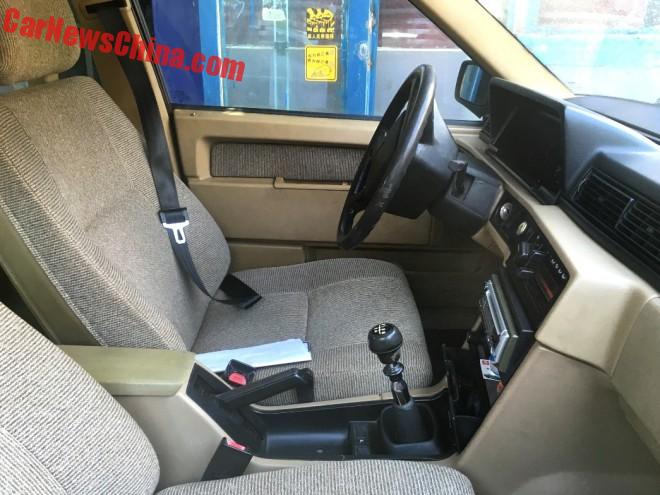 The interior is incredible, in beige with fabric seats. Dash in black over beige, with the famously square instrument pod. It all looks completely clean and almost completely original; only letdown is the newer after-market CD-player instead of the radio-cassette player.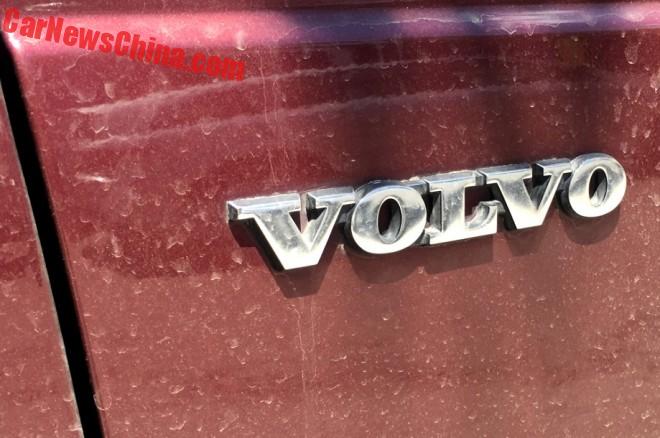 The Volvo 740 was available with various engines, diesel and petrol. The Volvo 740 GL was powered by a 2.0 four-cylinder, good for an just-adequate 140hp. The most powerful engine available in the 740 was the 'B230ET' 2.3 liter turbo for the 740 turbo with an output of 182hp.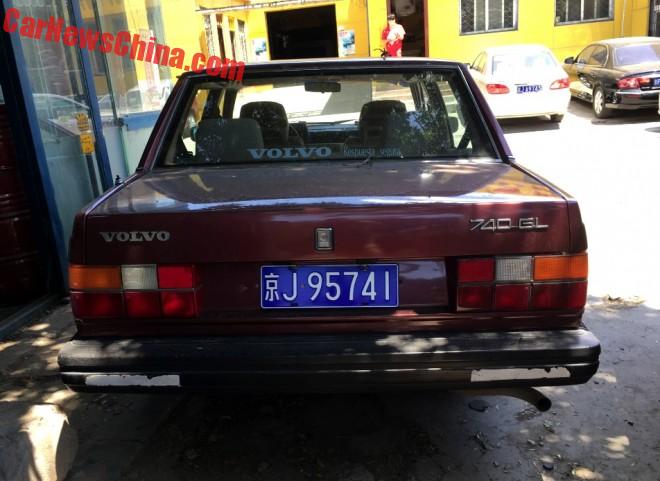 Very square from the rear, especially the lights, consisting of four square and two rectangular units. Exhaust pipe on the right.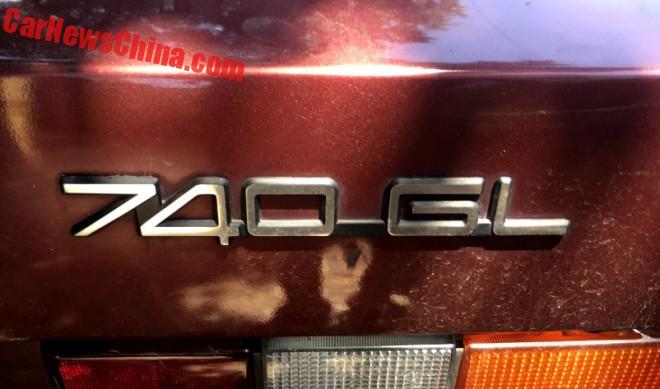 From a time when badges were art.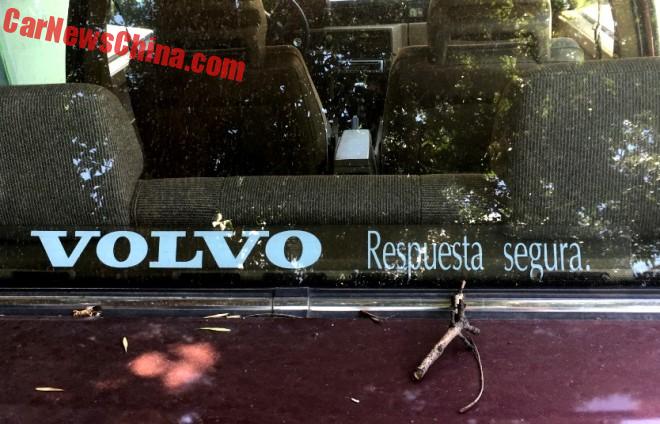 The 740 series was never officially sold in China but some arrived via diplomatic and other misty channels. This car likely came from Spain, the sticker in Spanish says Respuesta segura, best translated as 'Safe response'. Earlier on we met a black GL elsewhere in town.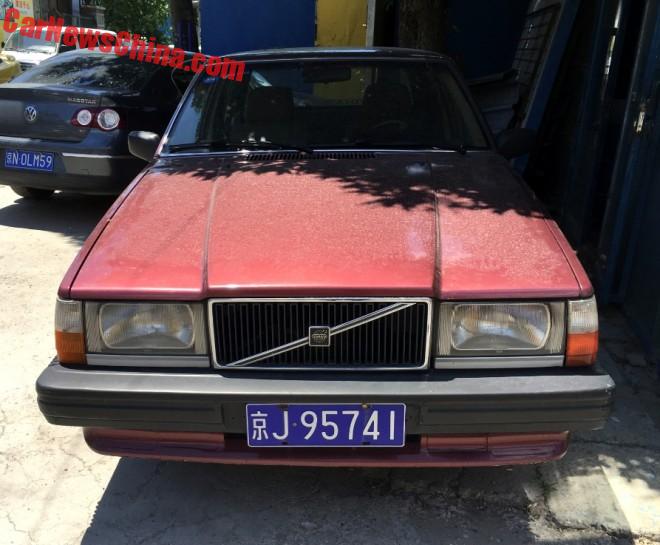 A good cleanup and she will look like she rolled of the line yesterday! Brilliant car in a brilliant city, may she ride the roads of the capital forever.