This is the new Brilliance V7 SUV for China, seen on a slide during a product presentation for dealers. The V7, code-named M82, will be the flagship of the Brilliance brand and its most expensive vehicle ever. Debut is expected for the Guangzhou Auto Show in December with a launch on the Chinese car market in Q1 2017. There will be two : a petrol version with a huge shiny grille, and…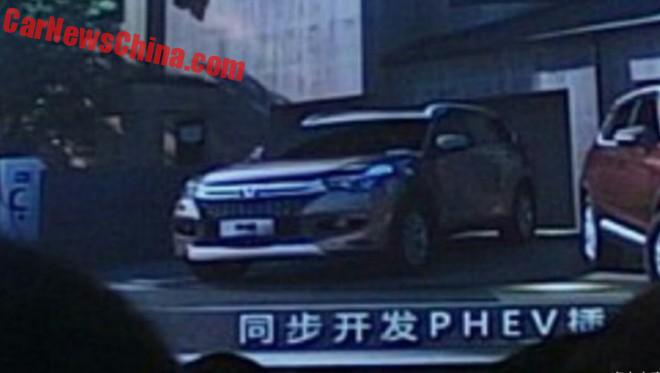 … a PHEV version with a mode modest front end, looking a tad too much Mitsubishi.
The petrol version will be powered by a BMW four-cylinder petrol engine, an oldie sourced from the Brilliance-BMW joint venture. The PHEV version will get a 1.5 turbo mated to an electric motor. Specs are yet unknown. Price of the petrol version will start around 90.000 yuan.