This is the facelifted Mazda 6 Atenza. The car on the photos is the China-made version, which is manufactured by FAW-Mazda. In China it is called the the Mazda Atenza, to differ it from the second and first generation Mazda 6 that are still in production. The facelift includes a new grille, new headlights, new taillights, a new front bumper, and an updated interior.
Shiny line starts on the front fender, over the headlight, under the grille, and up again. Very nice. The lights are much smaller now with LED mains.
The facelifted Mazda 6 Atenza will hit the Chinese market on October 10. Price will start around 180.000 yuan and ends around 240.000 yuan. Engines are unchanged: 158hp 2.0 and a 192hp 2.5. Mazda still doesn't do downsizing or turbocharging. These big old engines are very tax-unfriendly in China. One 'box for both engines: a six speed automatic.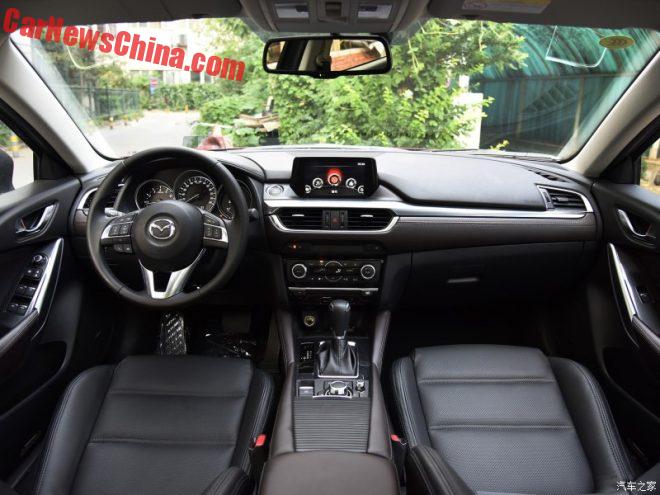 The interior has improved a lot. Dash, center stack and center tunnel  are completely new. The screen has been moved to dash-top but it isn't very big. The infotainment system includes Apple CarPlay, WiFi, and… a DVD player. Yes, a DVD player. It also plays CD's. The tray is located just below the aircon controls.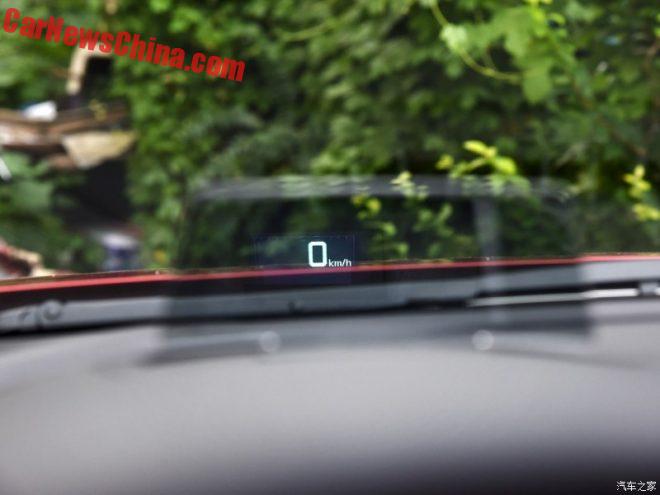 The HUD is new too, but it can only display speed.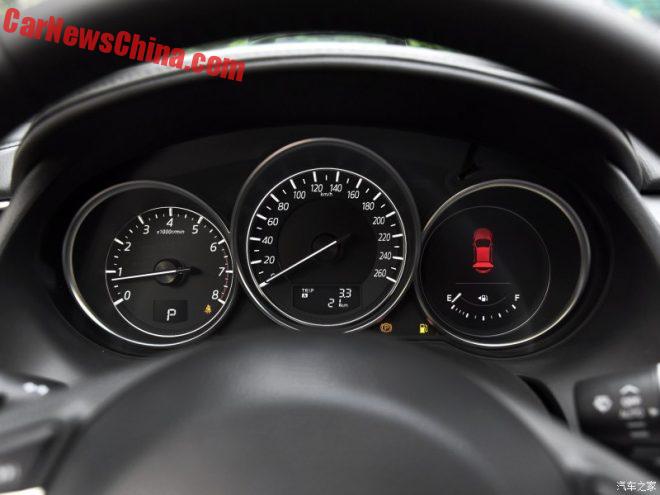 The instrument panel is decidedly analogue. Not a single LCD in sight. Mazda is getting behind the competition here.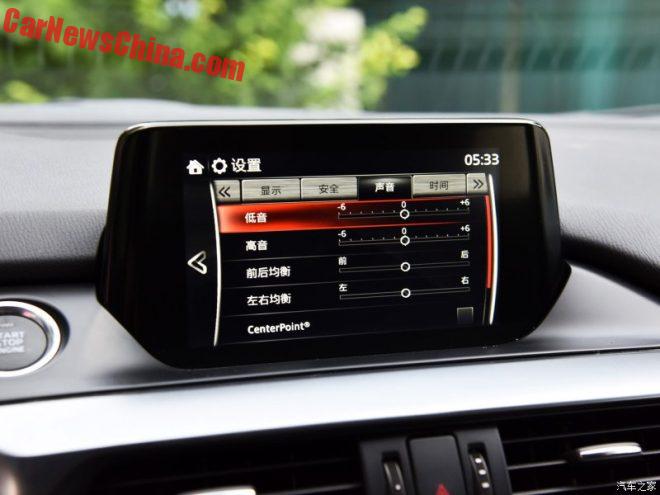 Start button on the left side of the screen.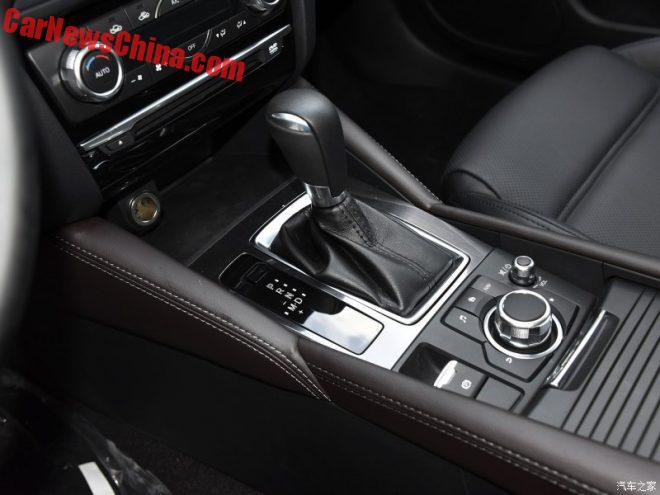 The new tunnel with a trendy but small knob for the infotainment.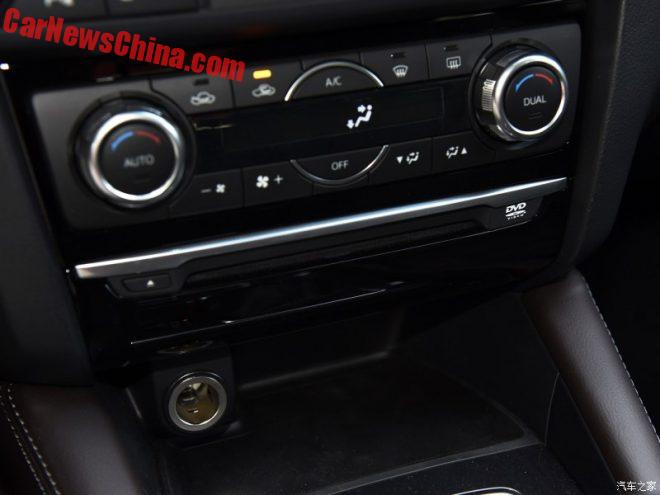 And there it is: the DVD CD tray! Wow. Nobody, really nobody, is using DVDs or CDs anymore. You can't even buy them. People got i-things there days, with wireless wires and waves. What are they going to do with a DVD player..? New Chinese cars don't have them anymore. Mazda is mad. And what did they put in the socket for the cigarette lighter? Looks like glue.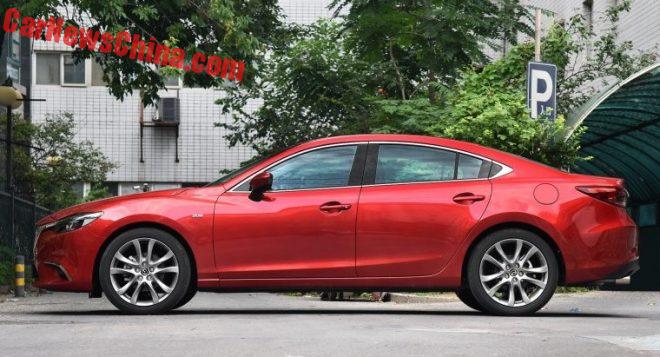 Profile still pretty.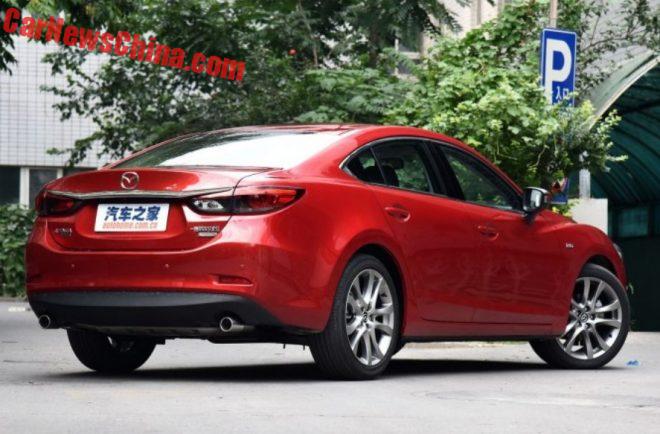 The overall shape of the light didn't change but the layout is new. No other obvious changes.
Bit of a mix this car. Got a HUD and WiFi, but also analogue dials and a DVD player. Engines are too big. Not good. It won't be long before the booming local Chinese competition takes care of this car.