The new Lincoln Continental will be launched on the Chinese car market on September 2. China will be the first country in the world the get the Continental, in the U.S. it will only become available in the fall. The Continental won't be made in China but will imported from America, whereas all its competitors are made locally.
This means that the Continental will be more expensive than its competitors. Lincoln can also choose to price it competitively, but that means it will earn less money on each car. Not an easy choice. Price hasn't been confirmed yet but will range from around 500.000 to 900.000 yuan ($75,000 – 135,000).
For comparison, the locally made Cadillac CT6 costs between 439.900 and 818.800 yuan.
In China the Continental will be available with two engines: a 2.0 turbo with 245hp and 350nm, and a 3.0 twin-turbo with 400hp and 542nm. Both engines will mated to a nine-speed automatic. The 2.0 is front-wheel drive, the 3.0 is four-wheel drive.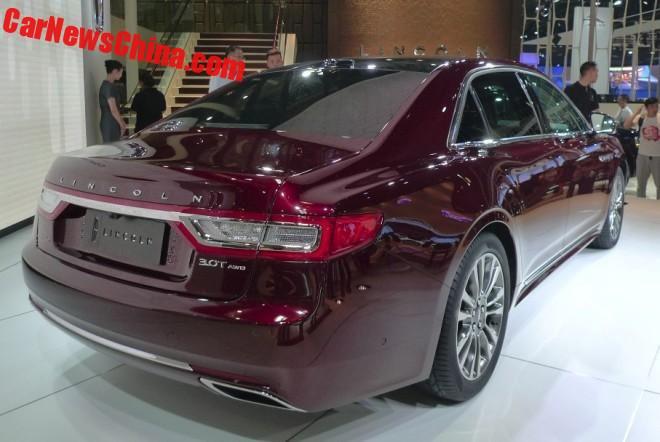 Absolutely a nice looking car. But will it get the Chinese out of their Audi A6L..? Nope.