The new Mercedes-Benz E-Class L has been launched on the Chinese car market. Price starts at 436.800 yuan and ends at 498.800 yuan. The E-Class L is a long-wheelbase variant of the E-Class sedan, manufactured in China by the Beijing-Benz joint venture. There will be two variants: the standard car and a Sport, with a sporty grille and wheels. The car on the photos is an E300L Sport.
The outgoing generation E-Class L was really 'just' a stretched E-Class, but this is something entirely different. It is completely redesigned from the B-pillar onward, adding a whole fourteen centimeter to the wheelbase, adding a third-side window in the D-pillar, and fitting a new rear-door.
There are two engines available: the E200L with a 184hp 2.0 turbo, and the E300L with a 245hp 2.0 turbo, bit mated to a nine-speed automatic gearbox.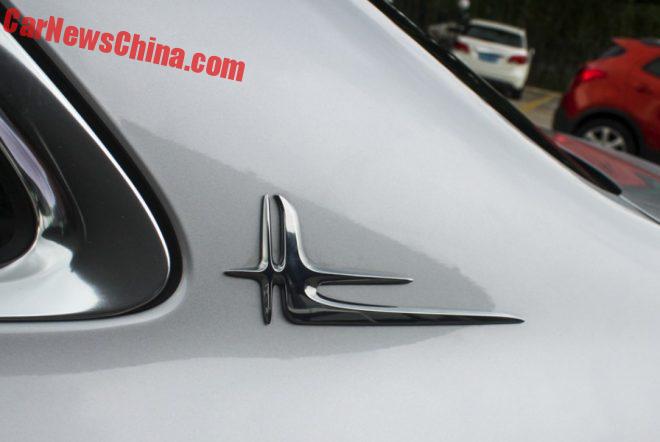 The ornament on the D-pillar is the same as on the China-only C-Class L.
The E-Class L is very closely related to the upcoming Maybach variant of the E-Class. The yet-to-be launched most luxurious version of the E-Class L will get individual seats and a full blown rear-seat entertainment system. The E-Class Maybach will be made in Germany, and it will also be marketed in China. Smart Chinese buyers will get the most luxurious version of the E-Class L, ignore the Maybach, and keep the change. The rest of the world however won't have that option, they will only have the 'Bach.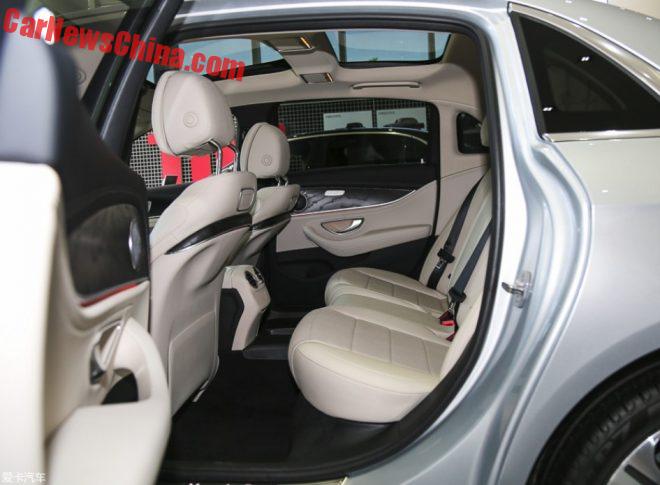 Fourteen centimeter buys a lot of extra space for the legs and the head. This car is fitted with the standard speakers. The top spec versions get Burmester, just like in the S-Class Maybach.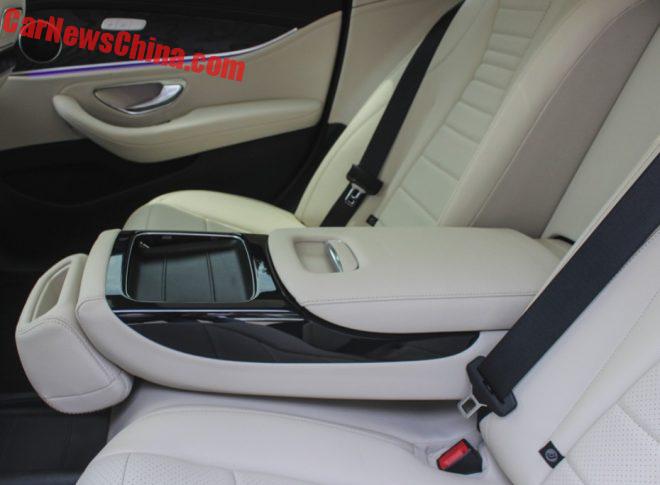 A relatively simple armrest. Top spec versions get an armrest with a touch pad control for the stereo and the aircon.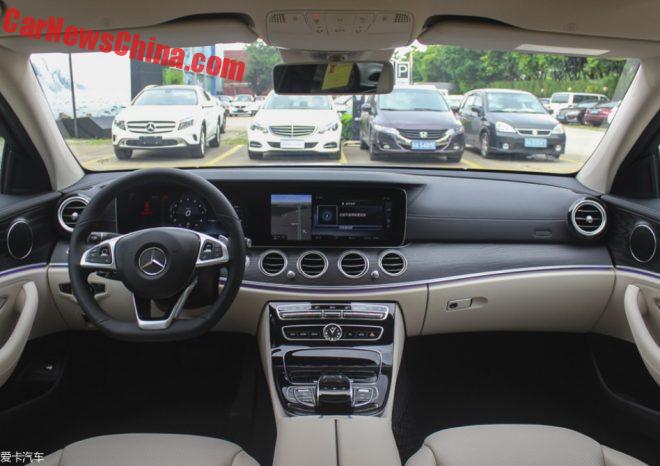 The dash is standard E, looking beautiful and very high tech.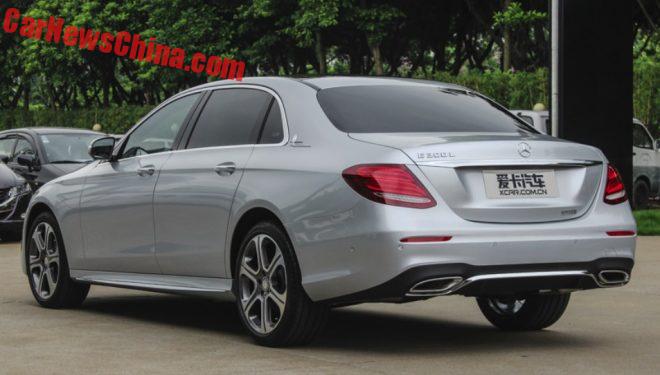 Wide D-pillar clearly visible from behind.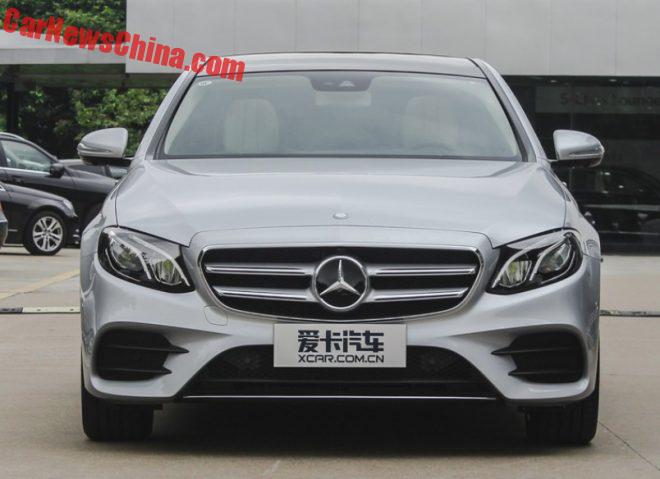 The new E-Class L has been highly anticipated on the market. The outgoing E-Class L never managed to outsell the Audi A6L and the BMW 5Li, but Mercedes-Benz now has a serious chance to beat them both. The L is light years ahead in tech and luxury, and Chinese car buyers will hugely appreciate the bespoke design of the D-pillar. A hard act to follow for Audi and BMW.