The new Mercedes-Benz E-Class L was unveiled on the Beijing Auto Show, and it has become a very beautiful car. The outgoing generation E-Class L was really 'just' a stretched E-Class, but this is something entirely different. It is completely redesigned from the B-pillar onward, adding a whole fourteen centimeter to the wheelbase, adding a third-side window in the D-pillar, and fitting a new rear-door.
The E-Class L will be launched on the Chinese car market in the second half of the year. Initially it will only be available as 'E320', with 4Matic or without, powered by a 272hp 3.0 turbo six mated to a nine-speed automatic. Later on other engines will be added to the lineup, including a 1.6 turbo.
There are two different body styles; the 'Sport Sedan' like the white car, and the…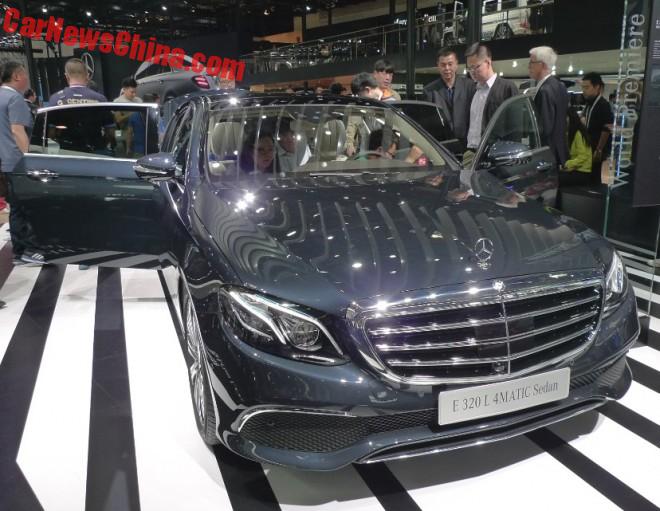 … standard 'Sedan'.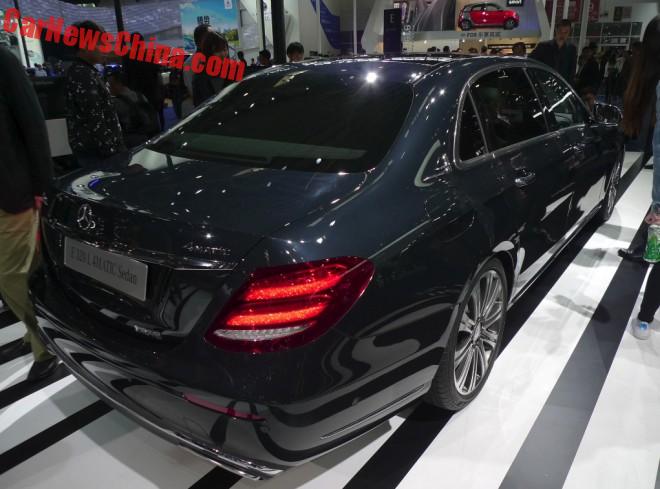 The E-Class L is very closely related to the upcoming Maybach variant of the E-Class. The yet-to-be launched most luxurious version of the E-Class L will be branded 'Maybach' in China, it will get captain seats and a full blown rear-seat entertainment system.
The rest of the world will only get this Maybach, but it will be made in Germany, and not in China. The E-Class L, and the 'Chinese Maybach', are made in China by the Beijing-Benz joint venture.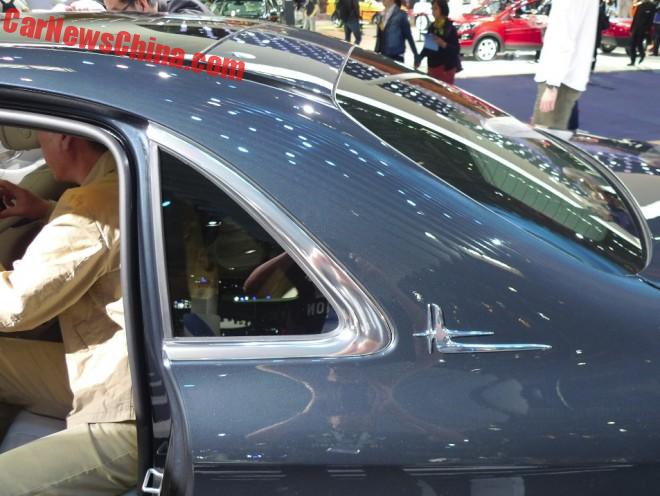 The extra side window is real. The ornament on the D-pillar is the same as on the China-only C-Class L.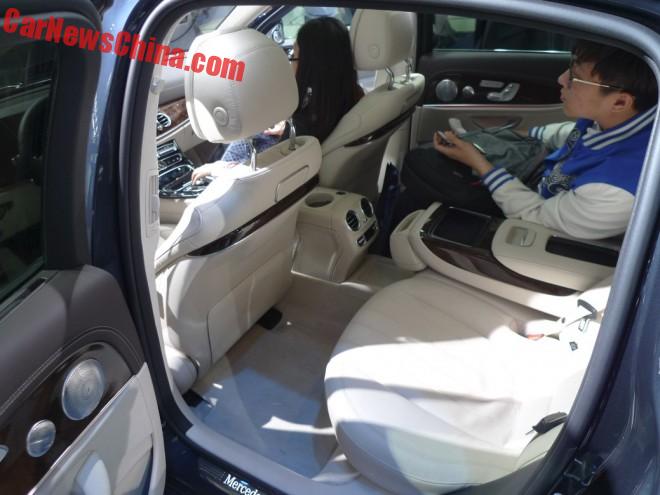 An extra 14 centimeter translates into a lot of space in the back. The cabin is great, very luxurious and finished in loads of wood, leather, and aluminum.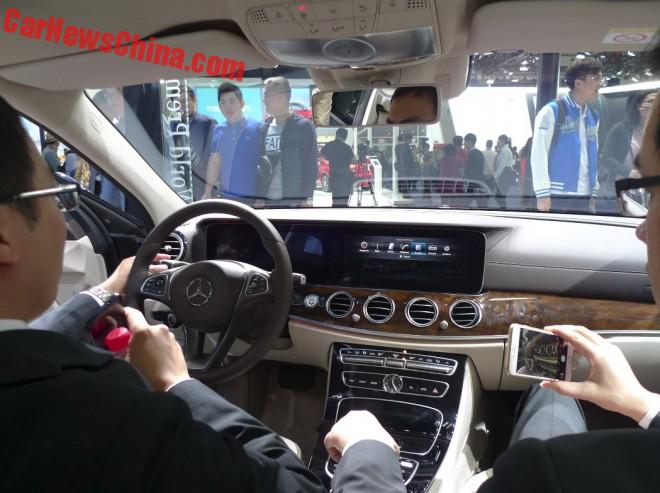 The dash is basically the same as in the standard E, with extra fancy wood and leather.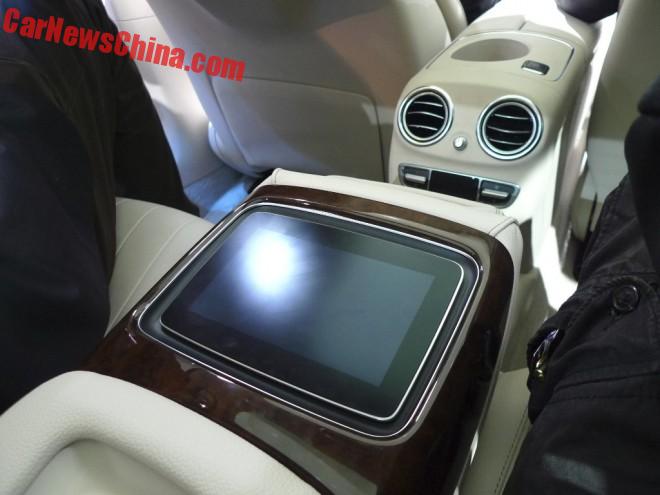 Touch-control pad for the stereo and the aircon.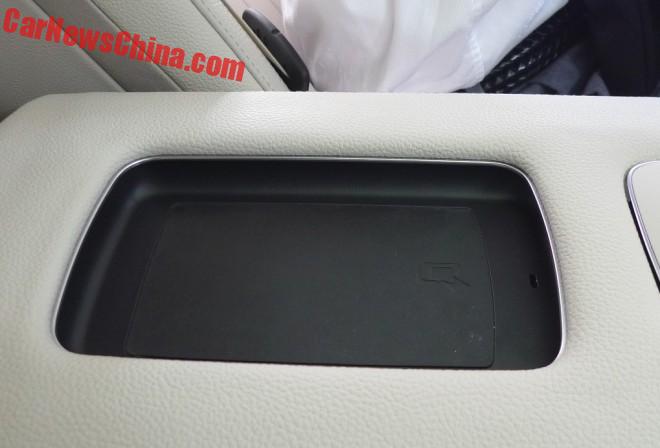 For wireless charging.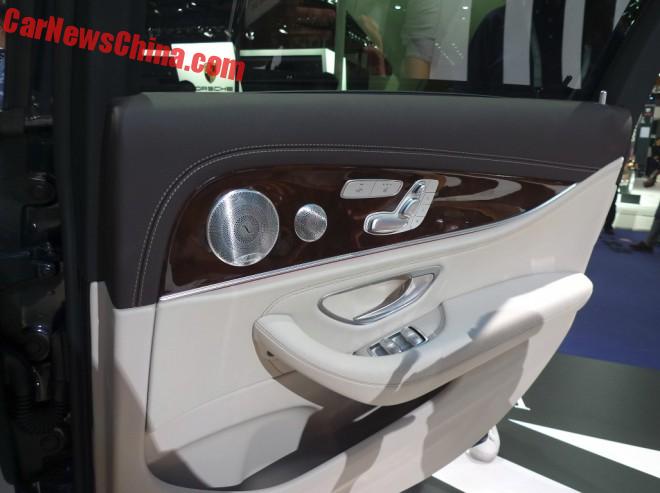 The door is a work of art all by itself. Wood, leather, alu, and speakers of the Burmester surround sound system, the same brand that is also used in the Mercedes-Maybach S-Class.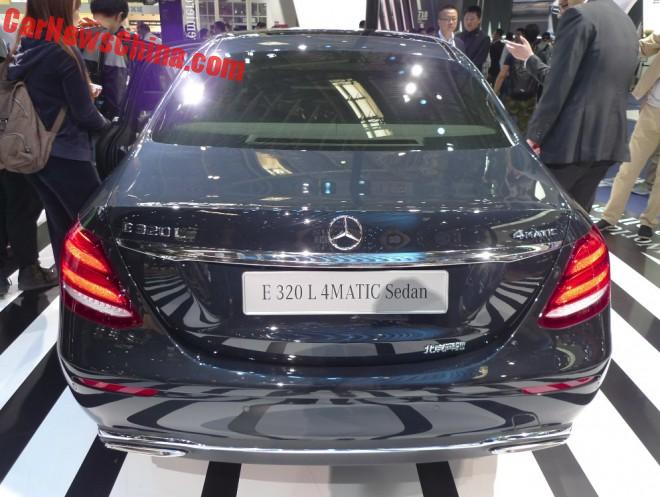 Beijing-Benz badge on the bottom of the boot lid.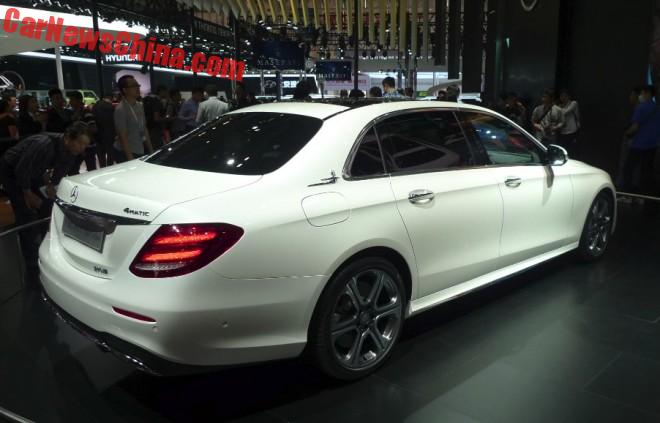 The sporty one again. A fantastic vehicle, making the Audi A6L and BMW 5Li looking rather cheap and simple. Mercedes-Benz is pushing the limit of the stretched-car-for-China further upscale.