The new Honda Gienia has debuted on the 2016 Chengdu Auto Show, and it will be launched on the Chinese car market next month. The Gienia is a compact… well… something. It is basically a small Honda Crosstour, with a liftback tailgate. Design is surely daring. The whole front is grille. The wheels are tiny. And is has a girl's name. Chinese name hasn't been announced yet.
The Gienia is made in China by the Dongfeng-Honda joint venture. It is based on the same platform as the Honda Greiz, which is a sedan. Power comes from a 1.5 four with 131hp and 155nm, mated to a five-speed manual or a CVT.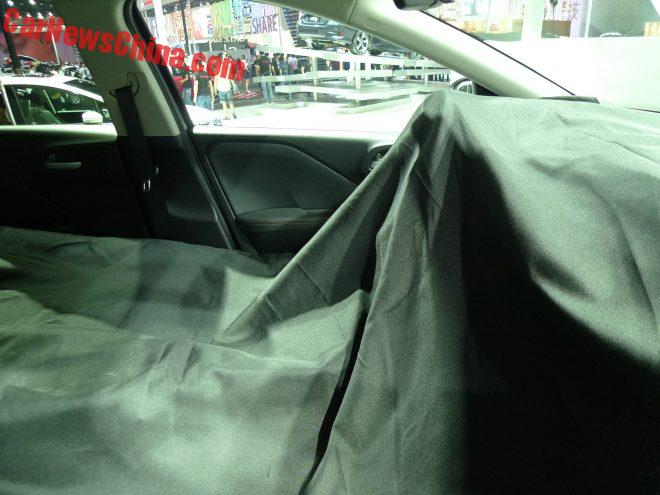 The interior wasn't unveiled. This is a new thing in China. Automakers unveil a car on show A, and then unveil that car's interior on show B. Extremely wuzzy. Roewe is doing it. Peugeot. Honda, and again Honda. The interior is obviously finished. The car is. They just want another load of love from the media. And it works. Because the media, including little old me, will publish the photos of the interior whenever they appear. But I don't like it.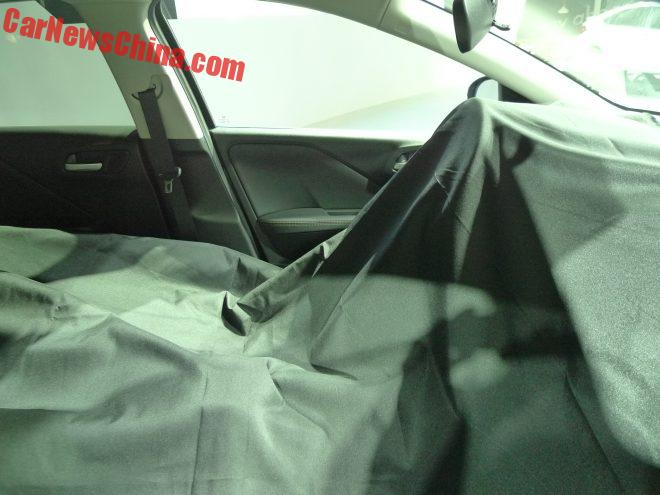 This is in the second car they had on stage, and guess what…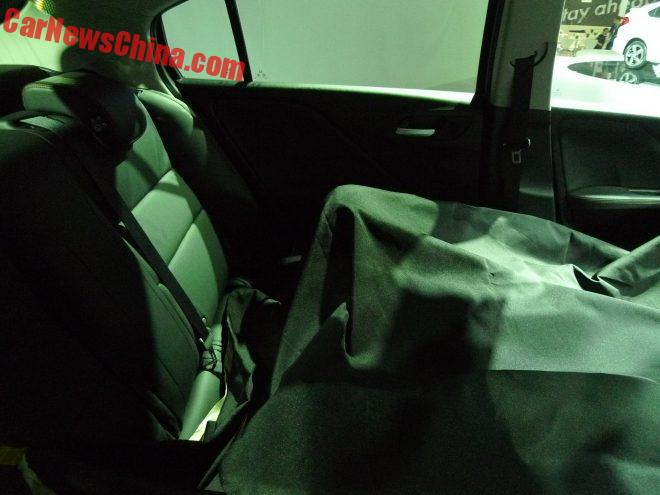 … they forgot to cover part of the bench! Got you Honda, got you there! [crying]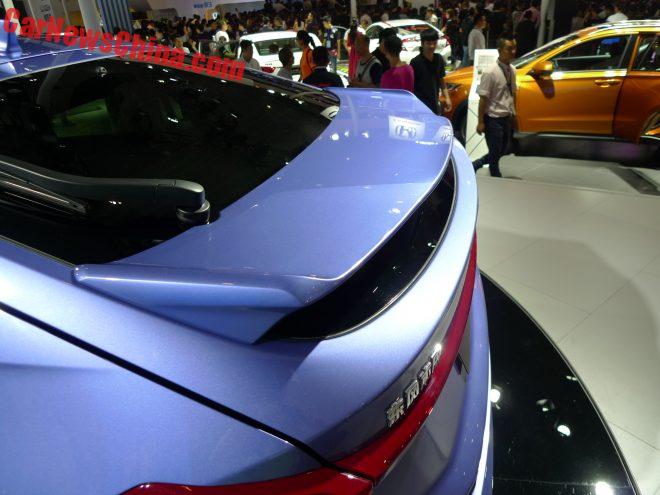 The second car was purple blue. The Gienia has a big spoiler on the back.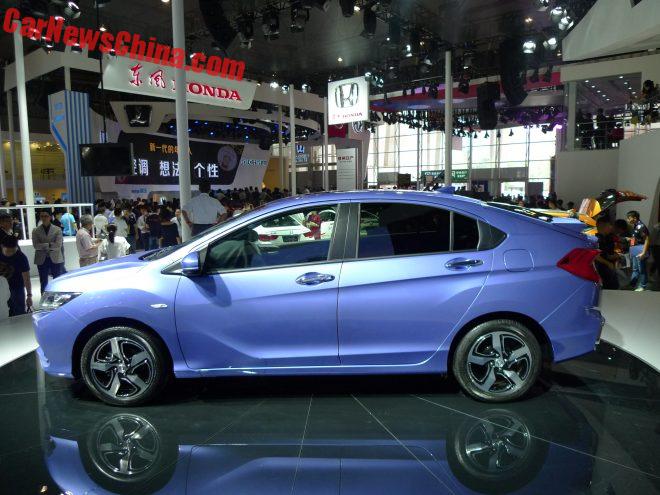 The Gienia will cost about 90,000 yuan, and will compete in one of the busiest segments of the Chinese car market. Will car buyers go for the unusual looks? Not to many, we think, it just is one of those cars nobody really needs. Just like the Crosstour, which, by the way, is still in production in China. And that is ultra wuzzy, because nobody buys the Crosstour. Pattern forming.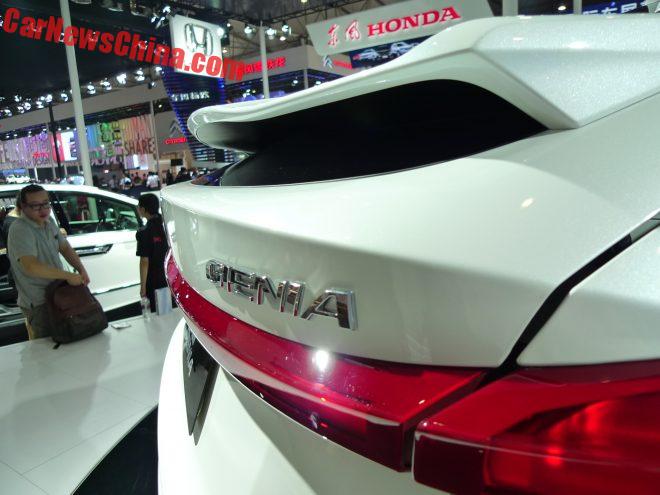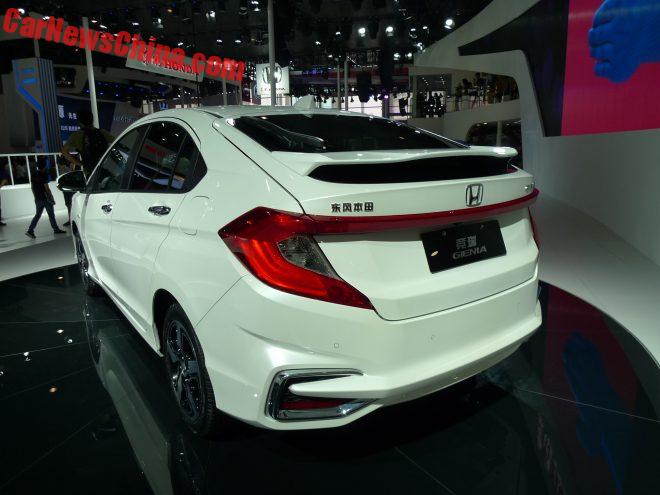 Huge rear lights and plastic shiny hooks in the bumper.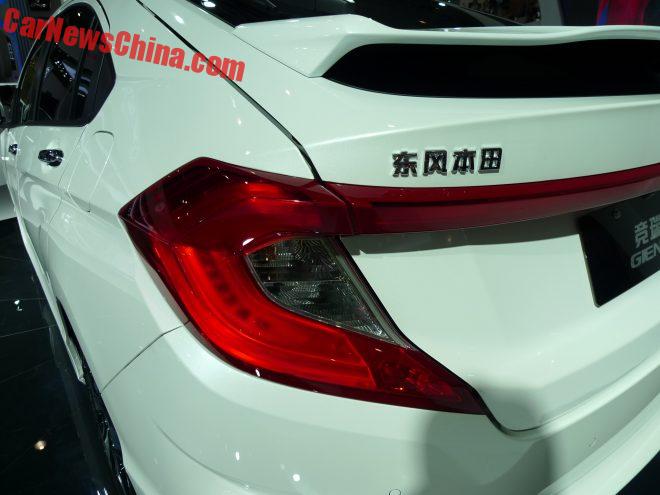 Dongfeng-Honda badge.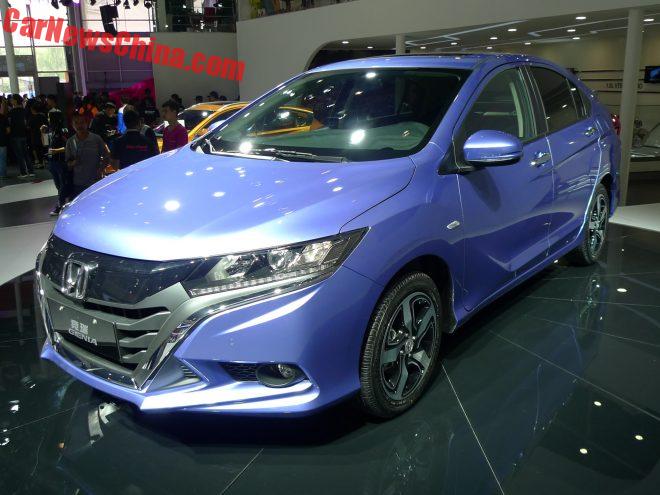 She is new so we call her pretty. For one, two, three seconds. No more.