This is the brand new BMW 1-Series sedan for China. It will debut on the Guangzhou Auto Show in November and launch on the Chinese car market in early 2017. The 1-Series sedan is for China only, it will be manufactured locally by the Briliance-BMW joint venture. There will be three versions: a 125i Sport, a 120i Luxury, and a 118i base model. Blue car is a 125i.
The 120i Luxury.
Engines: 125i = 231ho 2.0 turbo. 120i = 192hp 2.0 turbo. 118i = 136hp 1.5 turbo.
The 1-Series sedan is based on the front-wheel drive BMW UKL2 platform (wiki).
Size: 4456/1803/1446, and wheelbase is 2670.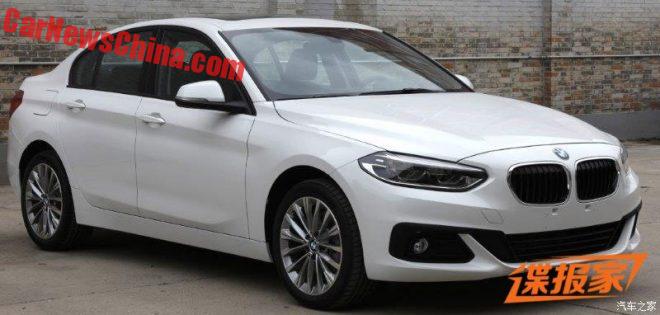 The 118i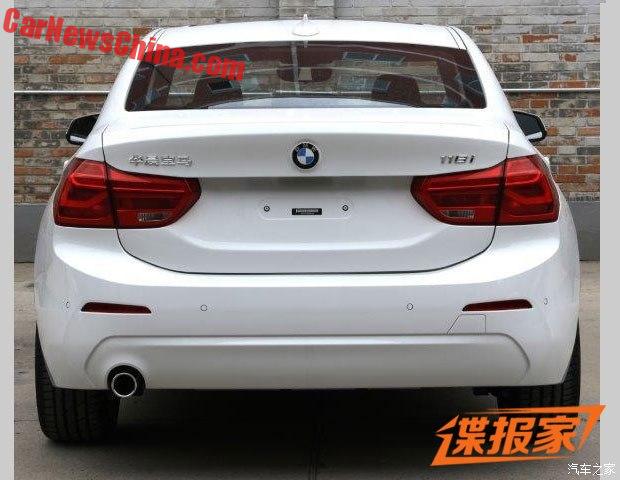 118i.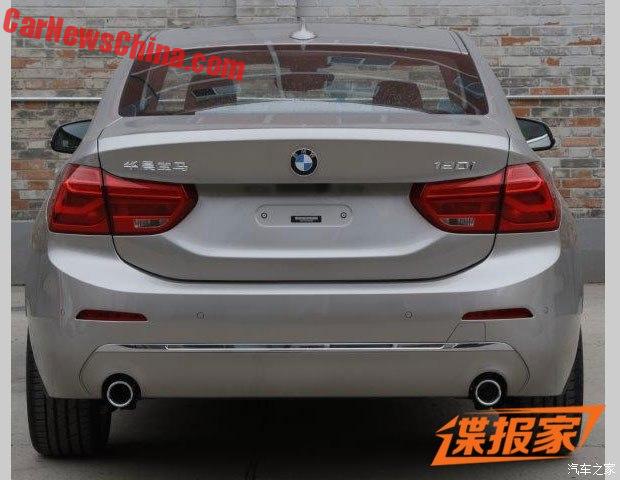 120i.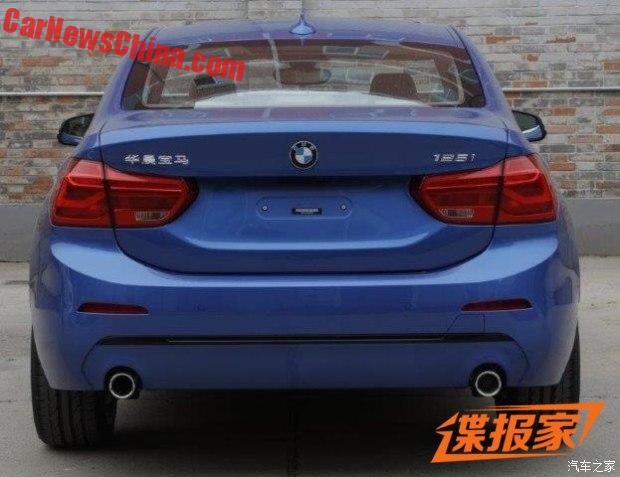 125i.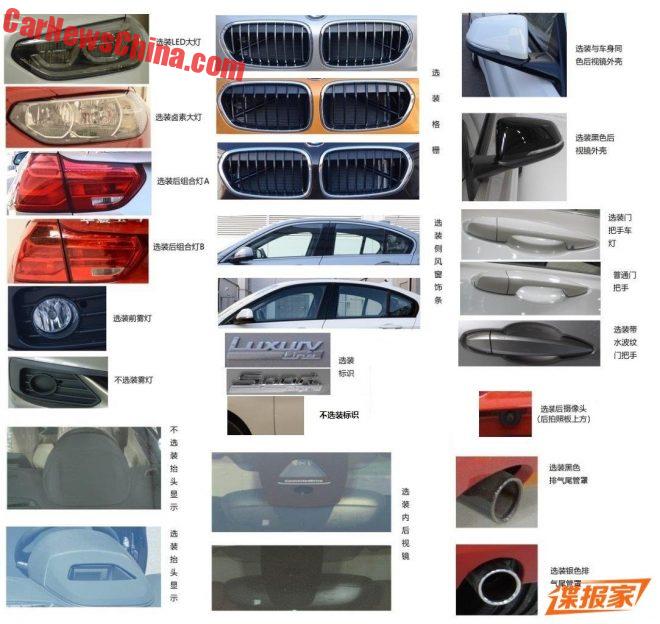 The various differences between the trim level. In the center of the photo the front fenders, with a Luxury badge for the 120i, a Sport badge for the 125i, and… no badge 118i.