Geely has killed the panda. The poor old cat will be succeeded by the Emgrand Mini, basically a heavily facelifted Panda, with a new front and rear. The Emgrand Mini, and what a wuzzy name that is, will debut on the Guangzhou Auto Show in November and launch on the Chinese car market in H1 2017.
The Geely Panda. Called the Panda because it looked like a panda. It was first sold under the GLEagle brand, then moved to the Geely brand, while keeping its GLEagle badges. This kinda messy no more! The new Emgrand Mini gets the new Geely badge, which used to be the badge of the Emgrand brand, which is no longer a brand, but a line of automobiles under the Geely brand. Copy? Now this.
Price for the Panda ranges from 36.900 yuan to 49.900 yuan, but prices will go down fast over the next two months as the Emgrand Mini closes in. Engines: 68hp 1.0 and a 94hp 1.5.
The engines will continue in the Emgrand Mini. Price range will go up a little bit.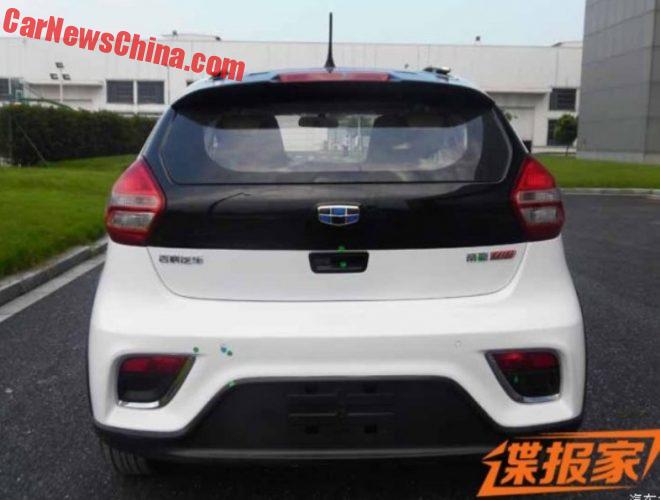 Two-tone rear end is interesting. Shiny bits around the fog lights, and a big black bumper part.