The ultra mad Aston Martin AM-RB 001 Concept was in China, visiting a supercar festival in Shanghai. The AM-RB 001 is a hybrid supercar that will be manufactured by a joint venture between Aston Martin and Red Bull. Deliveries of the production car are set to start in 2018 for about $3 million per unit.
China is the largest supercar market in the world so Aston Martin had invited potential buyers to the event in Shanghai.
They will make 150 cars, including 99 road cars, 25 track-only cars, and the other 26 are made up of test cars and demo cars. How many will be allocated to China is yet unknown.
The car on display is officially a concept of the road-going car, but the production version will look very similar. Design is a masterpiece; an extreme speed machine that is still recognizable as an Anton Martin, thanks mostly to the gold colored roof line.
The body is made out of carbon fiber, the chassis from aluminum and titanium, keeping weight down to about 1000 kilo.
Interior is partly covered up, showing only a part of a very racy steering wheel and the top part of the seats.
Aston Martin announced a few impressive specifications:
0-320km/h: 10 seconds.
0-320-0: 15 seconds.
Max down force: 1814 kilo.
Max lateral G-force: 4G.
The hybrid power train will consists of a V12 and an electric motor, together good for about 1000 horses, which will all go to the rear wheels only via an eight-speed sequential gearbox.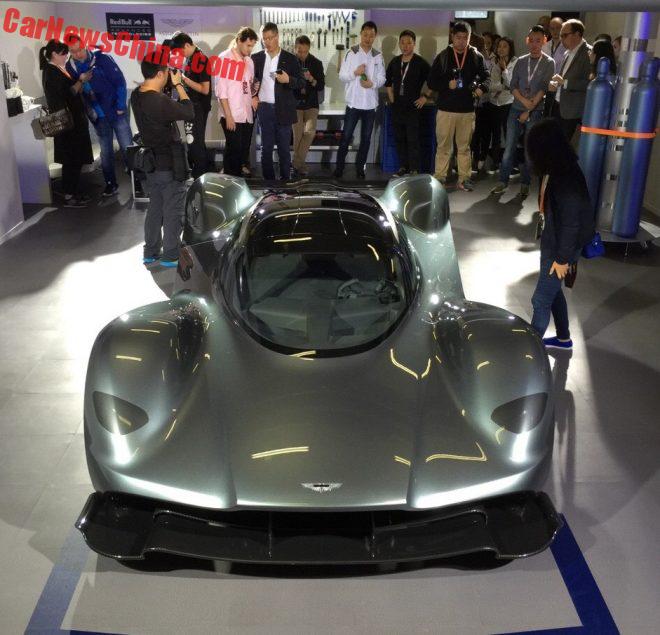 Large carbon front spoiler.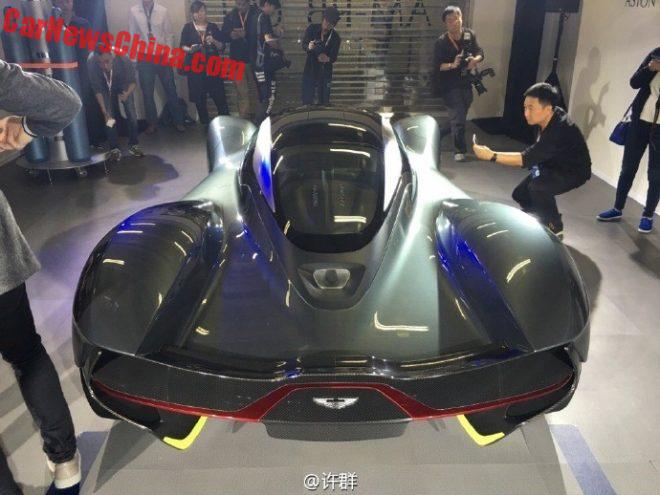 The entire rear = a diffuser.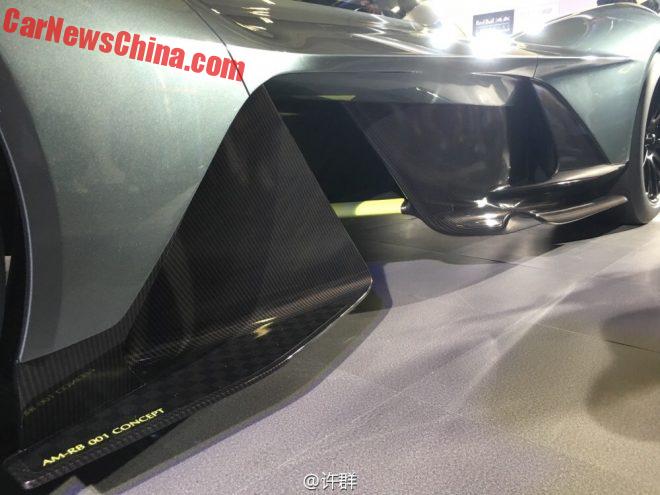 The entire side works as a venturi tunnel, creating a large part of that incredible down force.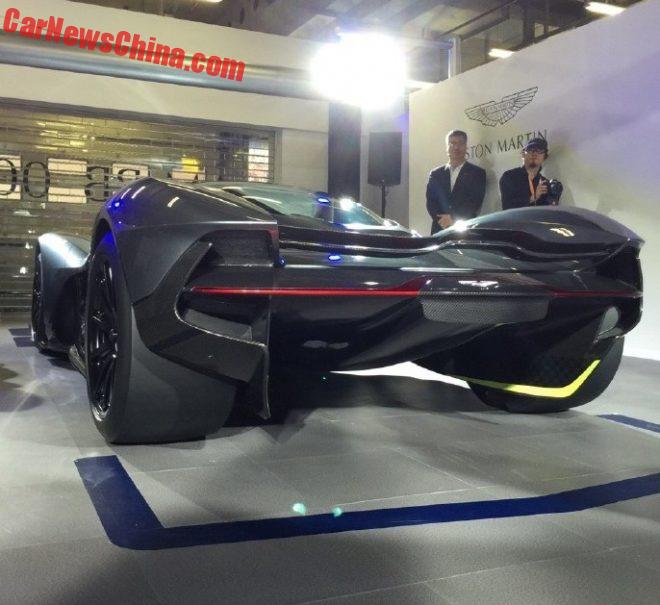 Rear light unit a work of art. Slicks look very racy.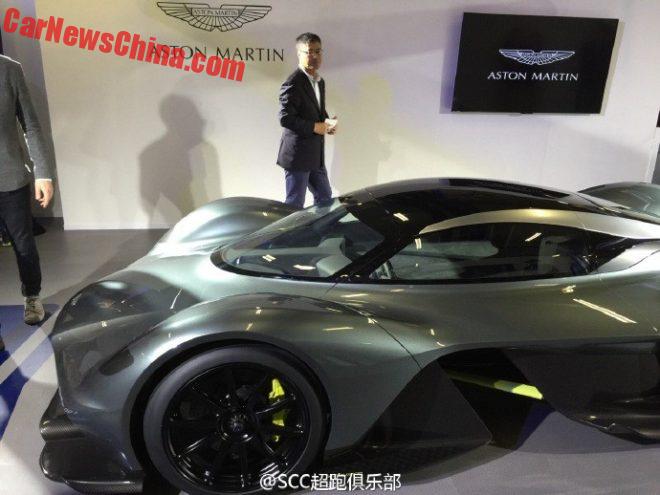 Black alloys with yellow brakes. Same yellow comes back in the air intake below the cabin.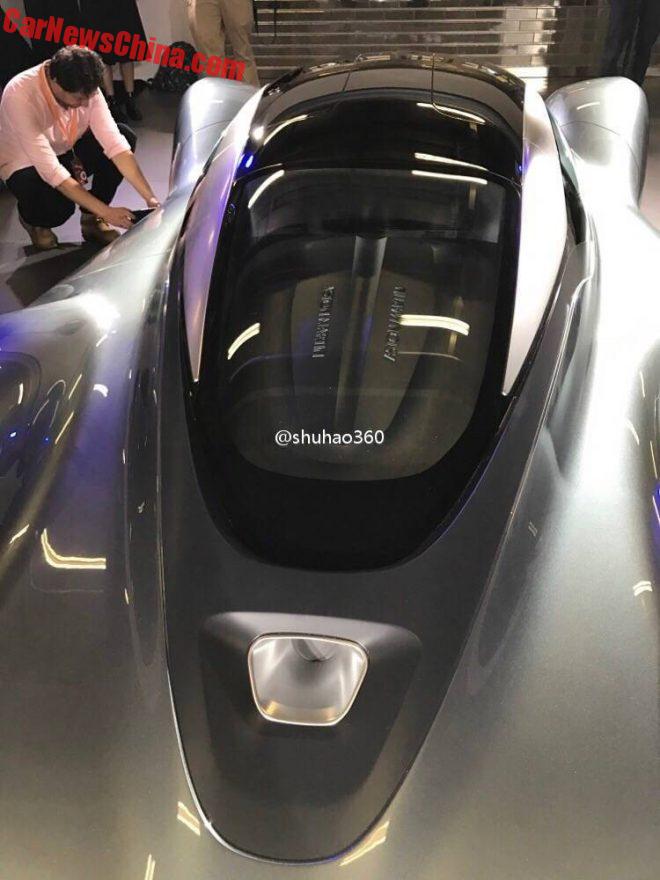 Gull wing doors visible in roof. Engine will be right behind the seats.