This is the new Buick GL8 MPV for China, looking surprisingly stylish for such a large barge. The Buick GL8 will be launched on the Chinese car market on November 5. Price will range from about 300.000 to 400.000 yuan ($44.000 – 60.000). And there is more GL8:
This is the current Buick GL8. Price starts at 249.900 yuan and ends at 391.900 yuan. Engines: 186hp 2.4 and a 258hp 3.0 V6. Earlier on we heard it would be cancelled. But it won't: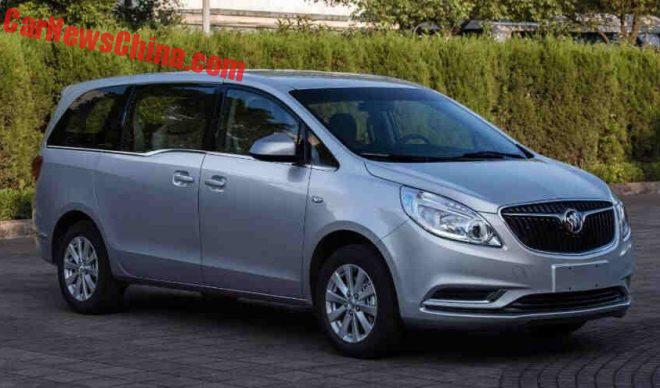 The current Buick GL8 will receive a facelift! It will launch early next year. The 186hp 2.4 will be upgraded to a 193hp 2.5. The V6 will be deleted.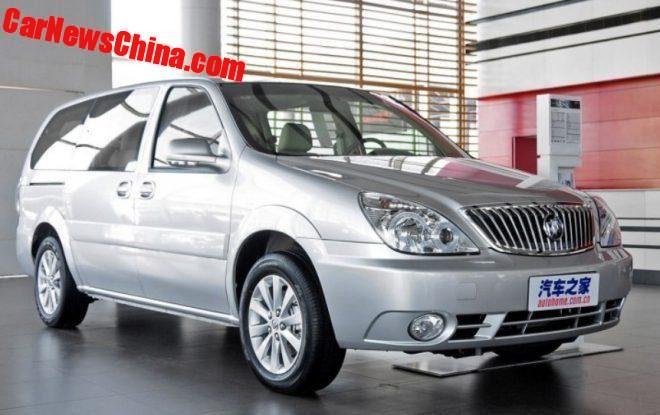 And that leaves the first generation GL8. It it still in production and still very popular. It will continue once again when the new GL8 arrives. Price ranges from 209.000 yuan to 248.000 yuan. Lone engine is a 2.4 with 167hp.
General Motors will thus sell three kinds of GL8. They are manufactured in China by the Shanghai-GM joint venture.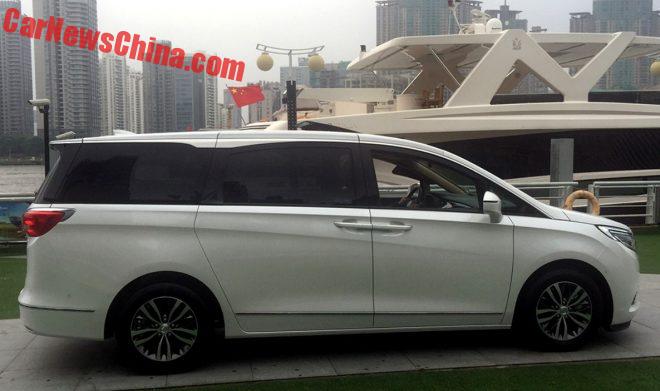 Interestingly, Buick never bothered to change any names. It is very common in China that car makers sell various generations of the same car, but they usually call the old one 'Classic' or such similar. Buick didn't, they just called them both 'GL8'. That might be hard to continue when there are three cars.
Besides the name the three GL8's also share their platform. The platform under the first-gen and current GL8 is exactly the same. The platform under the new GL8 is an updated version with new front and rear suspension. Wheelbase is 3088 for each.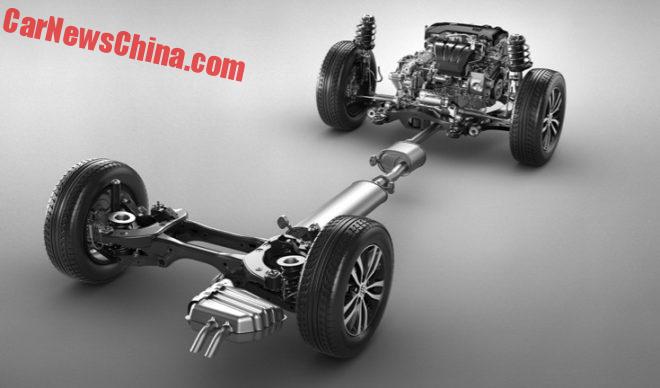 The updated platform.
There will be just one engine available: a 2.0 turbocharged four-cylinder petrol with 260 horses, mated to a six-speed automatic.
Size: 5203/1878/1805, and wheelbase is 3088.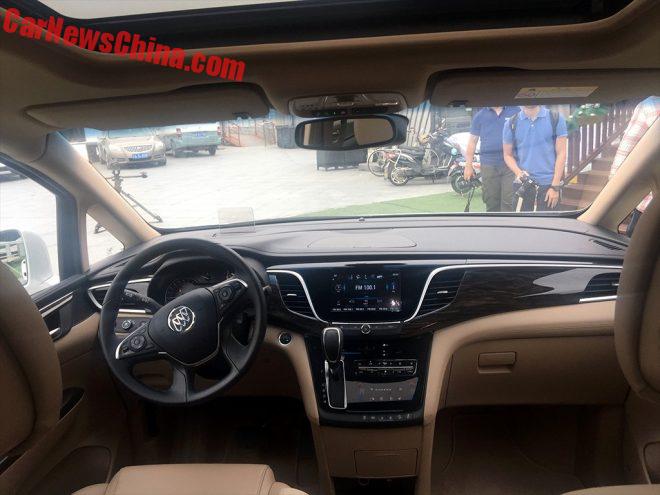 Dash is all new. Touch screen is beautifully integrated in the dashboard. Shifter on the center stack. The steering wheel looks strangely old fashioned.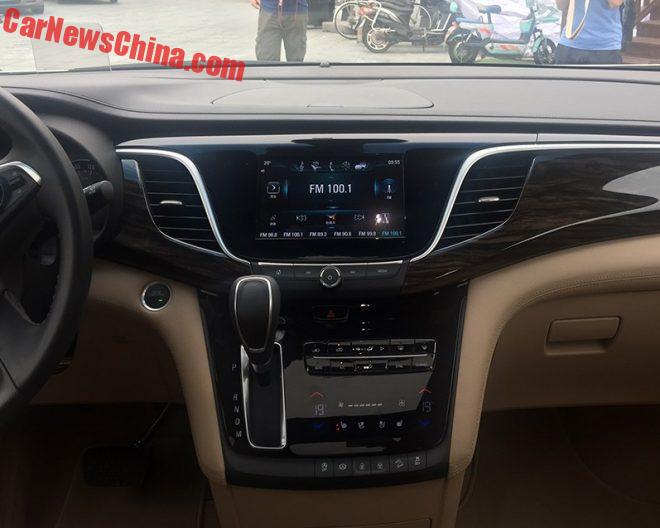 When the shifter is in D, second from below, it will block easy access to the aircon control panel. Not very handy. Start button to the right of the steering wheel.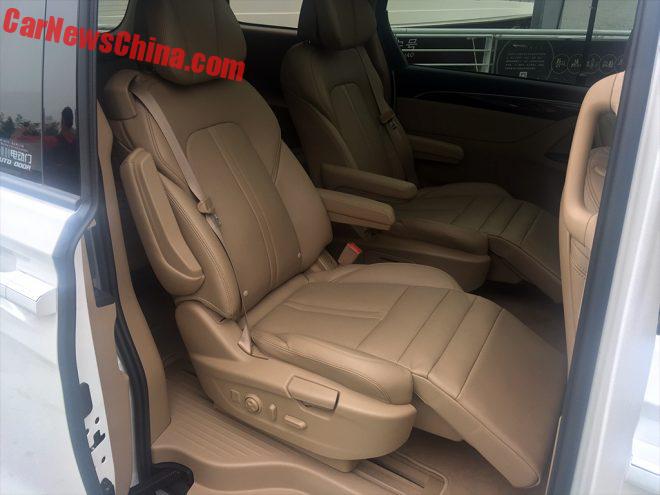 Proper captain seat with a leg rest. The GL8 will seat seven in a 2/2/3 setup.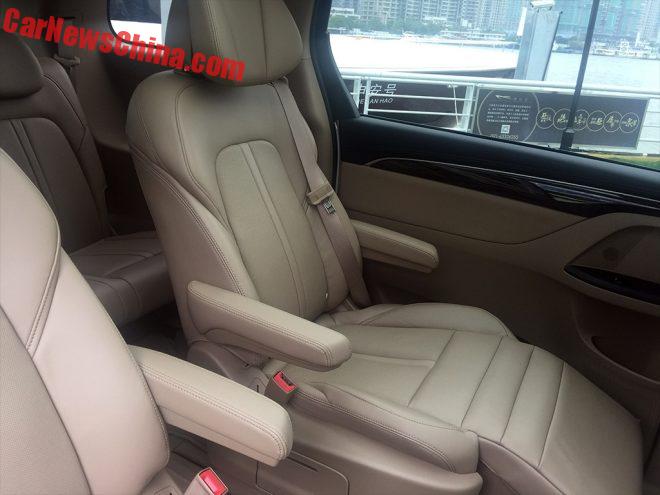 The rear bench just visible here.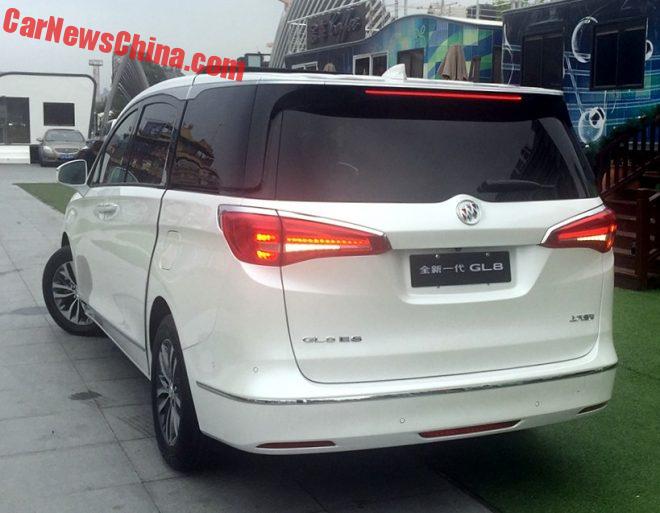 The GL8 used to be the typical airport taxi but families have started to buy them too, and GM had to make sure the new car looked sharp and fashionable. They have succeeded, we think, this thing is cool enough for city and the weekend holiday down at the lake.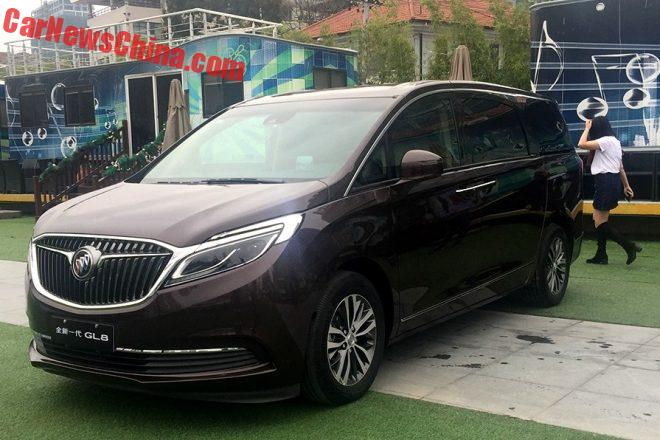 White does it better than brown. Wheels look very tiny here.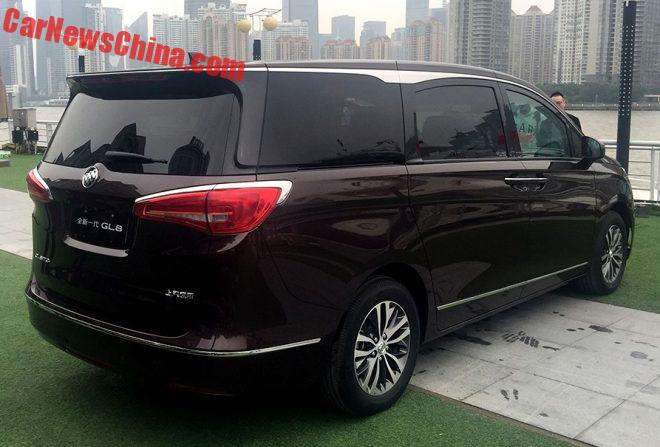 The new Buick GL8 for China.