This is the new Honda UR-V SUV for China, looking almost sleek in white. The Honda UR-V is basically the same car as the Honda Avancier. The main differences are the bonnet, the grille, the headlights, the bumpers, and the rear lights. One might wonder why Honda will be selling two near-identical cars.
That is because Honda has two car-making joint ventures in China and they always want, and get, the same cars as the other, competing with each other on the market, as wasting loads of money and time. That is how it works in China. Other companies with two joint ventures, like Toyota and Volkswagen, have the same problem.
The Avancier is manufactured by the Guangzhou-Honda joint venture, and the UR-V by the Dongfeng-Honda joint venture.
Honda also makes two compact SUVs in the same matter: the Guangzhou-Honda Vezel and the Dongfeng-Honda XR-V.
GZ-Honda gets the fancy names, DF-Honda gets the ugly combinations.
This is the Avancier. We think the UR-V looks better. The UR-V is less of a mess up front and goes without those ugly fake vents under the A-pillar.
The production version of the Avancier debuted in September and it will hit the Chinese market this month. The UR-V will be launched early next year.
Engine is the same in both: 2.0 turbo with 272hp and 370nm, mated to a ZF 9-speed automatic 'box, sending horses to all four wheels. Engine code is the same too: K20C3.
Size differs a little bit due to the different front:
Avancier: 4816/1942/1669, and wheelbase is 2820.
UR-V: 4825/1942/1670, and wheelbase is 2820.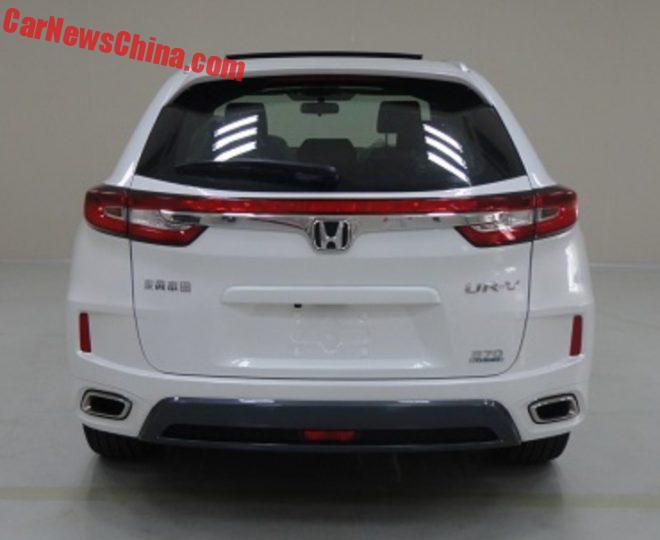 Honda UR-V. Light unit is impressive.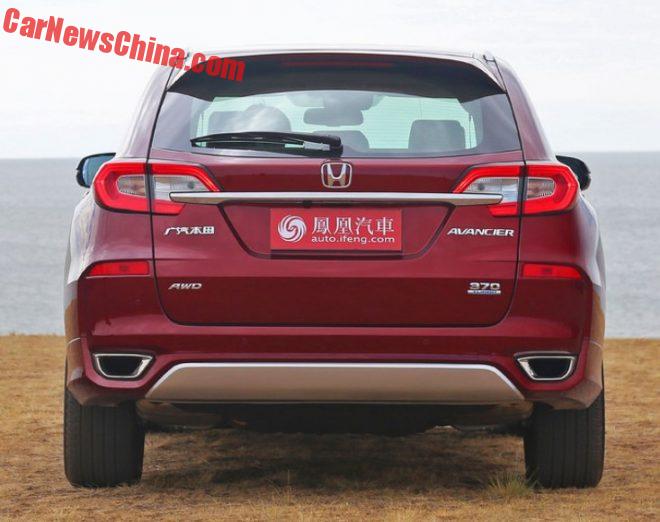 Honda Avancier.
Well. May there be more Honda's!