Strange things are happening at Toyota in China. Yesterday we saw the first photos of the Yaris sedan, set to launch three years after the Yaris hatchback. And today we have the Vios hatchback, set to launch… three years after the Vios sedan arrived. Stranger still; it will be called the 'Vios 3'. And like the Yaris and the Vios sedan, the Vios 3 hatchback is decidedly unpretty.
This is the current Vios sedan, carrying its ungainly face with little grace. Price starts at 69.800 yuan and ends at 113.800 yuan. Engines: 99hp 1.3 and a 107hp 1.5, mated to a five-speed manual or a CVT.
The Vios hatchback will get the same engines and 'boxes  Price will range from around 60.000 to 105.000 yuan.
Size: 4140/1700/1485, and wheelbase is 2550.
The Vios is made by the FAW-Toyota joint venture, whereas the Yaris is made by the Guangzhou-Toyota joint venture. And this is likely the reason for the mess. Every joint venture partner wants to sell the same cars as the other.
Three years ago Toyota decided to give Guangzhou a cheap hatch and FAW a cheap sedan. Smart move, saving money and preventing inner-brand competition. But it seems now likely that the partners didn't like that, and pressed for their own sedan and hatch respectively. After three years Toyota obliged.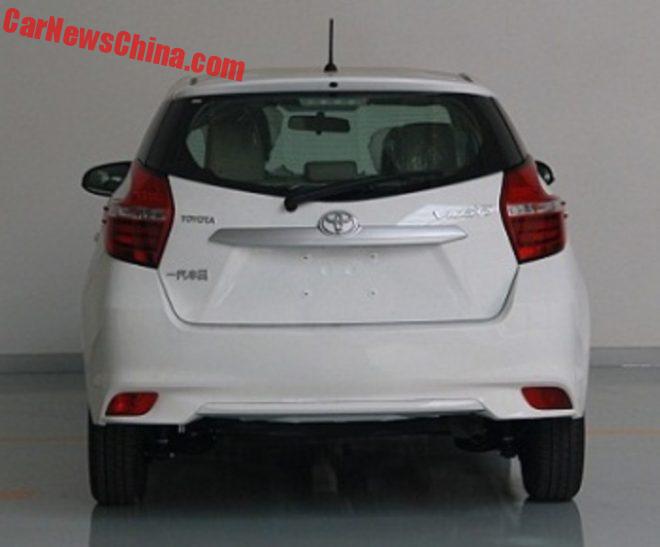 The rear doesn't look bad, but it is very bland. Lights are far too large. And look at that rear-view mirror!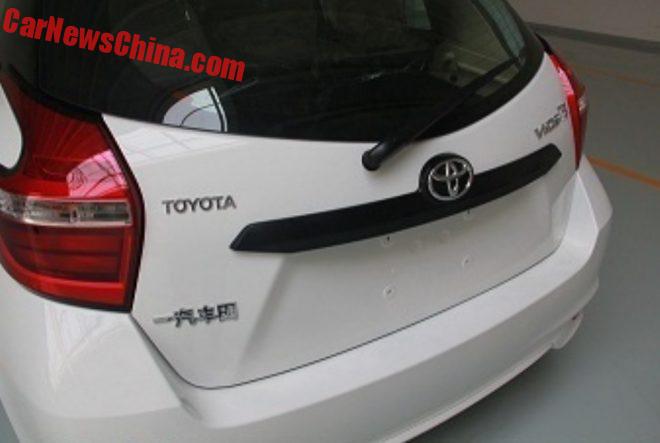 The Vios 3 badge clearly visible on the right. Not sure why they call it 3. The current Vios sedan is the second generation Vios Toyota makes in China. But the second one isn't called Vios 2, and calling the hatch 3 doesn't make much sense. But then again, the whole car doesn't make much sense either.