Big car crash in Beijing! A BMW i8 crashed into a barrier on the Jiuxianqiao exit of the Airport Expressway. Reader Georg was at the scene of the accident right after it happened, thank you for the photos! It appears that the Bimmer took the corner with too much speed, got into a spin, and banged the barrier with the front.
Front suspension is gone, damage to the side, airbags have gone off. The passengers are already out of the car here, we don't know whether they got hurt or not. Happily, the batteries didn't explode. But nevertheless, this good i8 will be hard too repair. A new one costs 1.98 million yuan or $290.000.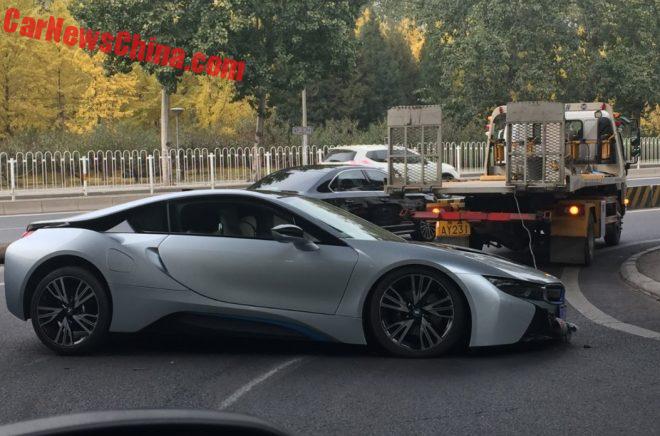 The other side looks all right. Tow truck is moving in.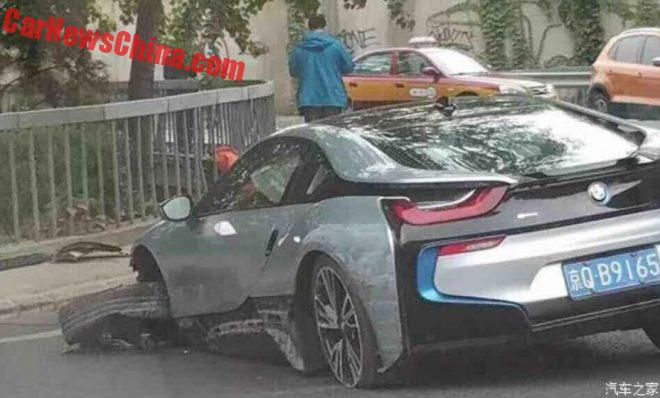 Via another source.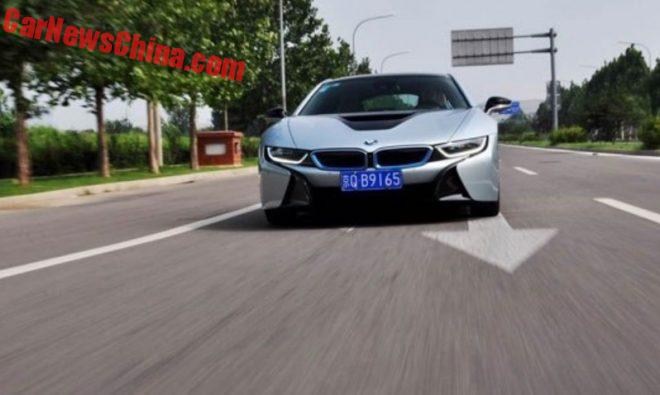 The same car in better days.