Landwind is awash with money thanks to their top selling X7 Evoque clone. Happily, it appears that they are using that cash to launch more cars. One of those is a new compact crossover SUV, code named E33. It will debut in close-to-production-concept form on the the Guangzhou Auto Show on Friday.
The E33 has some similarities with the Infiniti QX30, especially from the front until the B-pillar, but it is not a complete clone like the X7. It looks pretty much ready for production. The headlights will probably change, and the hyper-low profile tires will be replaced with something more ready for the road.
The production version will be launched in early 2017. It will be powered by the usual Mitsubishi-sourced 4A91T 1.5 turbo engine with 150hp and 210nm, mated to a six-speed manual or a CVT. Price will range from around 90.000 to 130.000 yuan.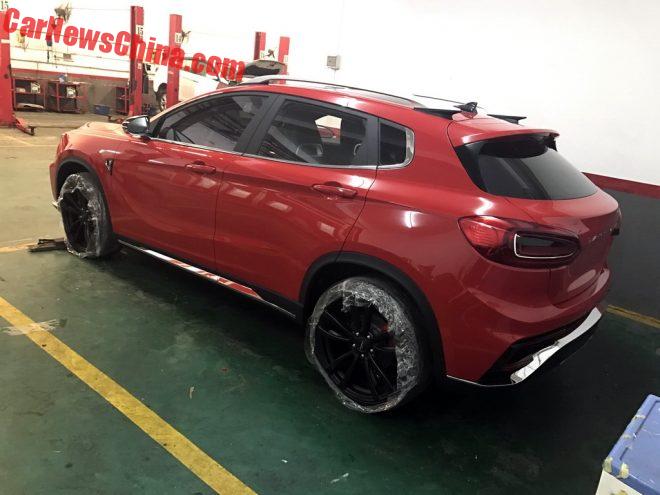 Shiny strips in the lights a very nice detail. The roof rails appear useful but they look a bit odd at the end, like two little spoilers. Does Landwind think that will reduce the drag of the rails? Or is it just a design gimmick..?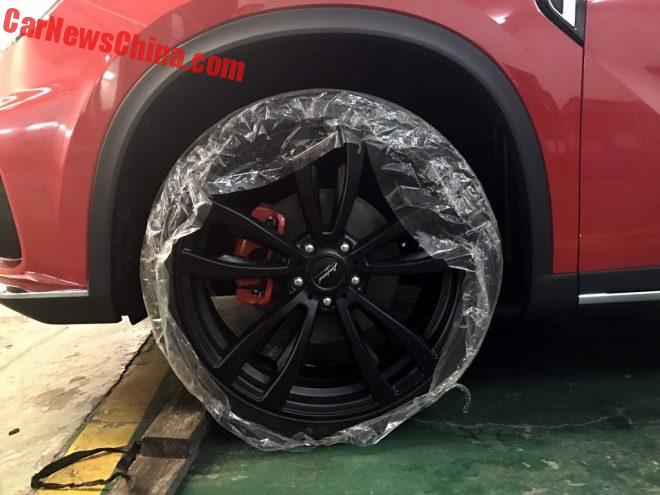 Those tires are very small slicks… Hopefully the production car's wheels will be a lot bigger, and wider.