This is new Venucia M50V MPV, it will be launched on the Chinese car market in early 2017. Venucia is a sub-brand of the Dongfeng-Nissan joint venture. Up until now all their cars were based on Nissan platforms. The M50V is the first Venucia that is based on a Dongfeng.
The M50V shares its underpinnings and most of its body with the Dongfeng Fengguang 360. Price starts at 57.900 yuan and ends at 74.900 yuan. Engines: 78hp 1.3 turbo diesel and a 113hp 1.5.
The Venucia M50V will do without the diesel; but it will get the 113hp 1.5 and a 122hp 1.6. It will be a bit more expensive than the Fengguang 360, expect the range to start around 65.000 yuan.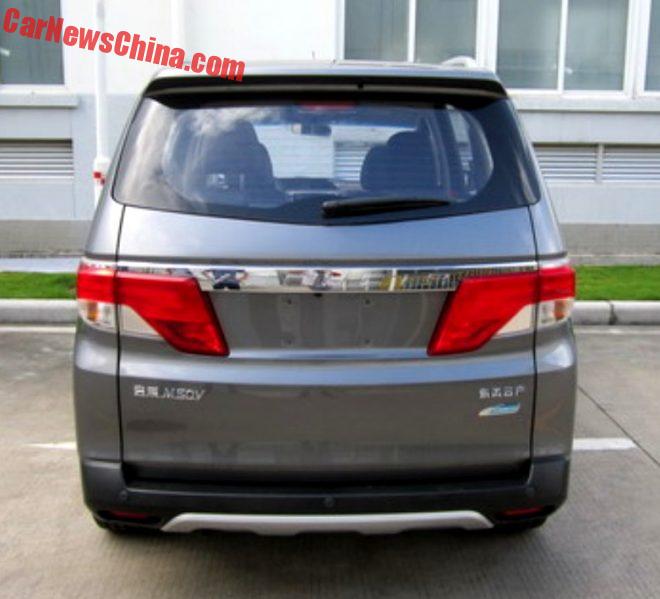 M50V badge on the left. Interesting rear lights.
Size M50V: 4501/1726/1780, wheelbase 2750.
Size S500: 4510/1725/1810, wheelbase is 2725.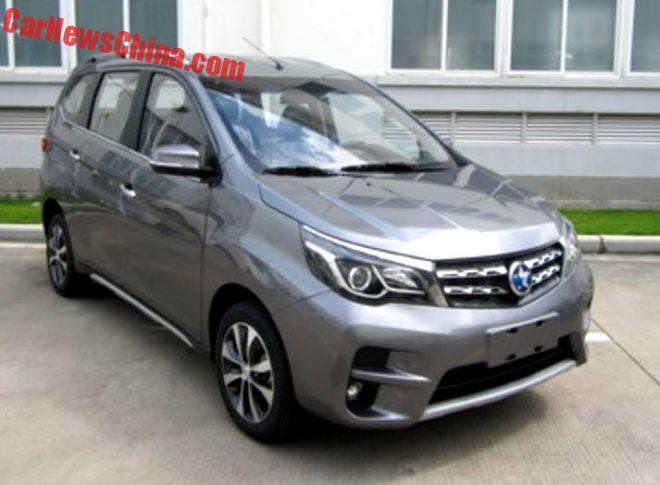 It looks a bit more luxurious and classy then the Dongfeng. New bumpers, grille and lights, and the Venucia badge proud up front. Mirrors and alloys are new too. Mini MPVs are a fast growing segment in China, with more and more people choosing one over a cheap sedan. The Venucia M50V looks like a proper contender.