Today in China Car History and Spotted in China the Geely Liangjing JL63601E hatchback. I found this little beauty on a parking lot not far from my home in the far eastern wastelands of Beijing. The good Geely was in super shape and that is very rare; this oldies are mostly dumped by roadside or scrapped.
The Liangjing JL63601E was part of the Haoqing series. Liangjing means Pride and this name was used in some export markets. Haoqing of often abbreviated as HQ. The Hoaqing series was Geely's first car, it was based on Tianjin Xiali which in turn was based on the Daihatsu Charade.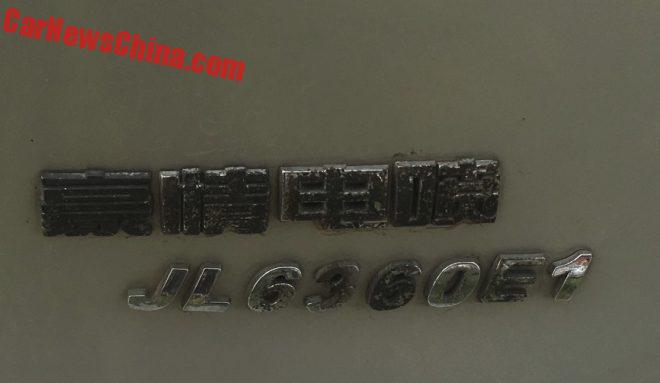 This JL6360E1 is a special variant. Note the characters. They write Liangjing Dianpen.
Dianpen stands for electronic injection, and the E in E1 stands for 'electronic'. The rest of the Liangjing JL range had carburetors. The engine too came from Xiali; a 1.0 liter 3-cylinder with 52hp and 77nm, mated to a four-speed manual transmission sending horses to the front wheels. Top speed was 120 km/h.
The Haoqing series was made from 1998 until 2004. The E1 debuted in 2000.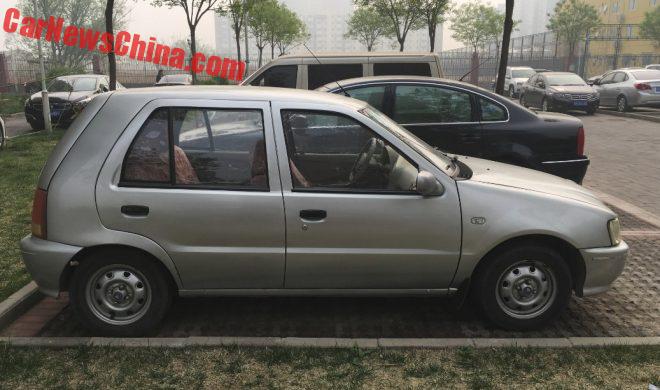 She is getting more pretty with the years. Large windows for a very light interior. Everything on the car is original down the steel wheels. The owner must love his old Geely, it was maintained to the max and there wasn't s single spot of rust or rot in sight. Great work, great work.
Size: 3650/1635/1410, and wheelbase is 2340.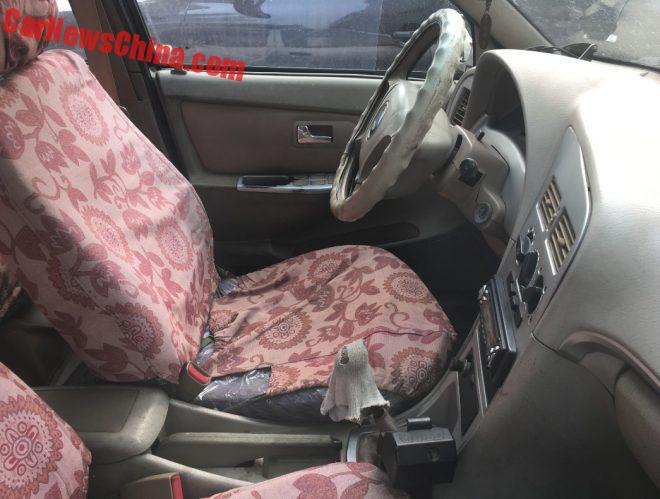 Geely designed their own dashboard made out of cheap beige plastic. Color has faded a bit but a good cleanup will fix most of that. Seat covers, steering wheel cover, gear lever handkerchief, gear lever lock, and radio CD player are not original.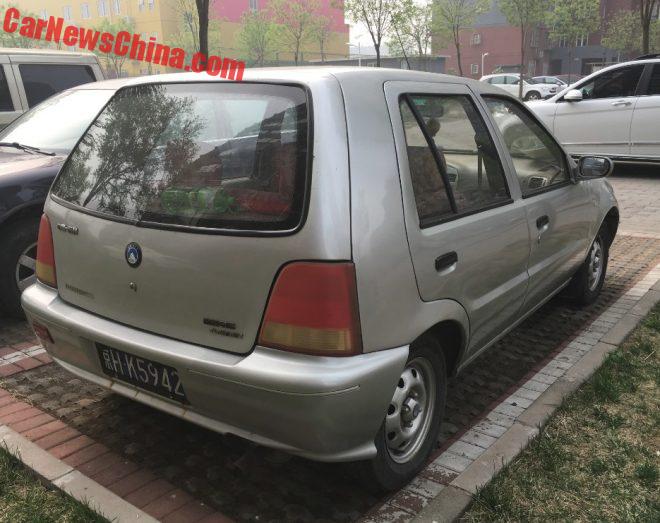 I really hope the owner will keep her until the end of times, or send her to a museum if the new environmental regulations threaten to kill it. These new rules basically ban older vehicles from entering the city and the ban keeps expanding, from the the Third Ring Road to the Fourth and now to the Fifth.
People can either stay out or scrap their car. If they scrap their car they get a small financial incentive and they can keep their prized license plate, but they have to buy a new car within six months or they will lose it. A lot of old cars are dying these days…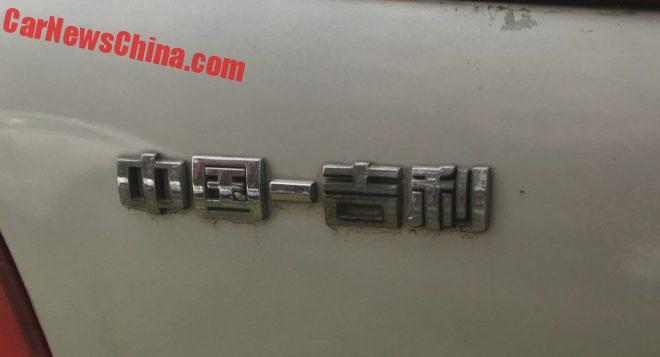 The brilliant old badge, saying Zhongguo-Jili, or China-Geely. They don't use that badge anymore, it is just Geely now.
Tech specs via.