The new Beijing Auto Huansu H6 MPV has been launched on the Chinese auto market. Price starts at 60.800 yuan and ends at 75.800 yuan. There is also a panel van version that costs only 59.800 yuan. The Huansu H6 seats five to nine passengers depending on configuration, and we bet it will be very popular with taxi companies and the such like.
The car on the photos is a nine-seater with high roof.
Huansu is a sub brand under Beijing Auto. The Huansu series are manufactured by Beiqi Yinxiang Automobile, a joint venture between the Beijing Auto (Beiqi) and the Yinxiang Motorcycle Group. Huansu means 'Magic Speed'.
There are two engines available: a113hp 1.5 and a 140hp 1.8, both mated to a five-speed manual 'box.
Size: 4925/1834/1980 (high roof), and wheelbase is 2115.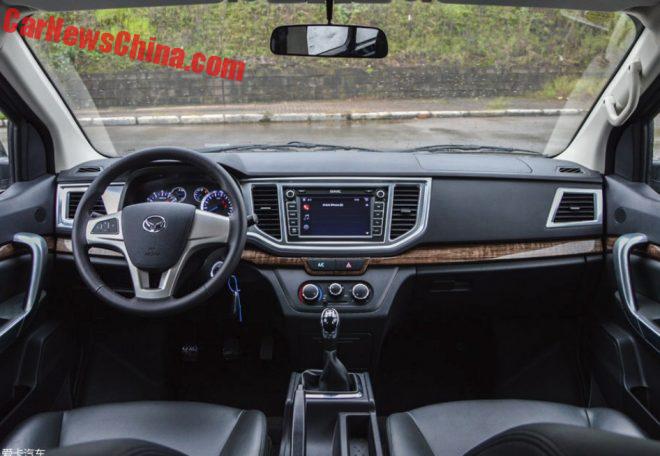 The interior is very nice. Some faux-wood panels for a touch of luxury, a instrument panel with cool looking dials, a 9 inch touch screen, black faux-leather seats, a cheap-ass plastic center tunnel, and…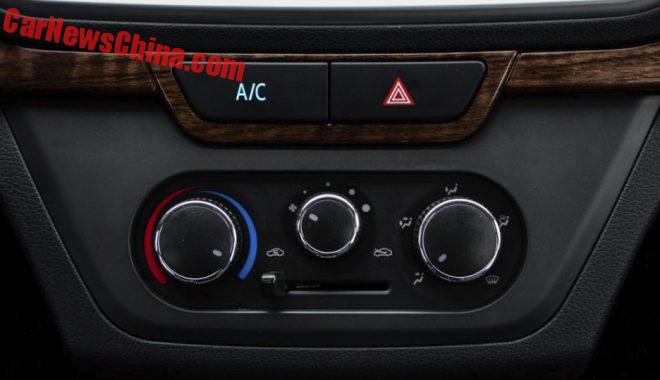 … a slider! I love those even more than cassette players. It brings back all those sweet memories of my younger years, ages and ages ago, when my parents had a Volvo 240 and a Citroen 2CV. New cars at the time! They were both full with sliders and sliding vents. I played with 'm all the time. That was motoring for me. I learned to drive in that 2CV! Sliding the slider of the heater, slamming the pedal to the metal.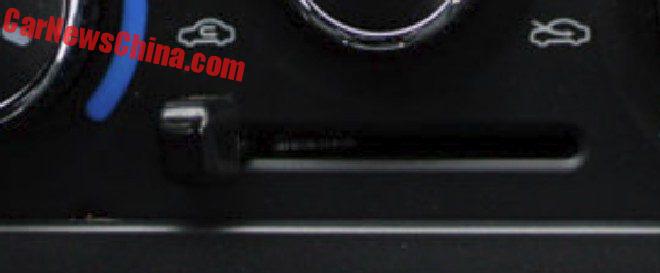 That was all around 1985-1995. My mum sold the 2CV in 2000. The last 240 left even earlier, in 1994 or so, and was replaced by, oh horror, a Saab. Anyway. It is almost 2017 now. Thank you Beijing Auto Huansu for keeping the slider and my memories alive. Love.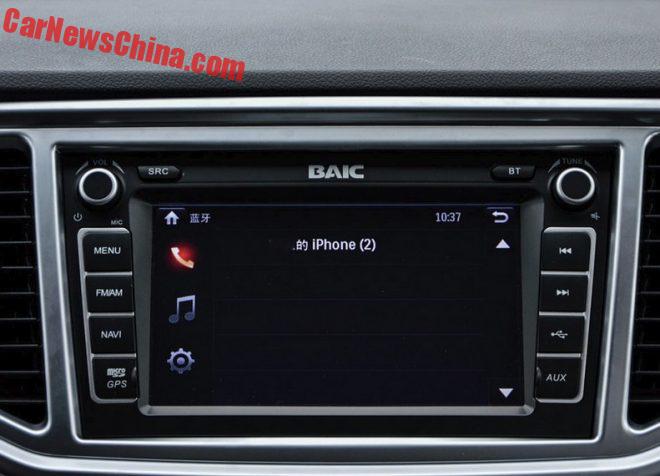 Sadly, it doesn't have a cassette player. But the infotainment system does have a GPS function that can read maps from a Micro SD memory card! And that is almost as cool.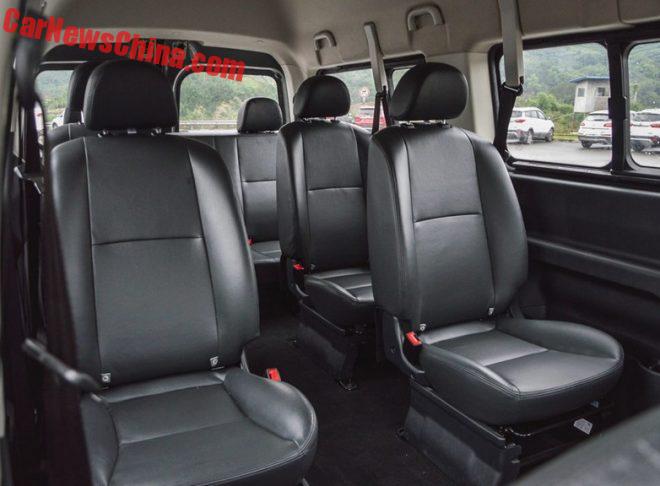 Two seats up front and nine in the back.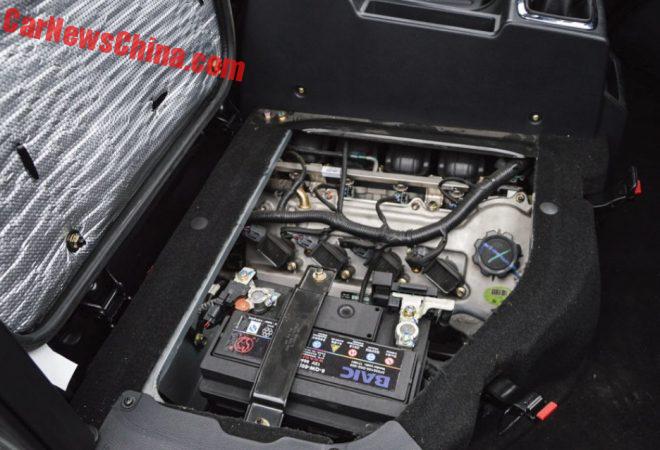 The engines is accessed via a panel in the floor just in front of the driver's seat. Like in a real bus. How very countryside. This Huansu S6 is a special car indeed.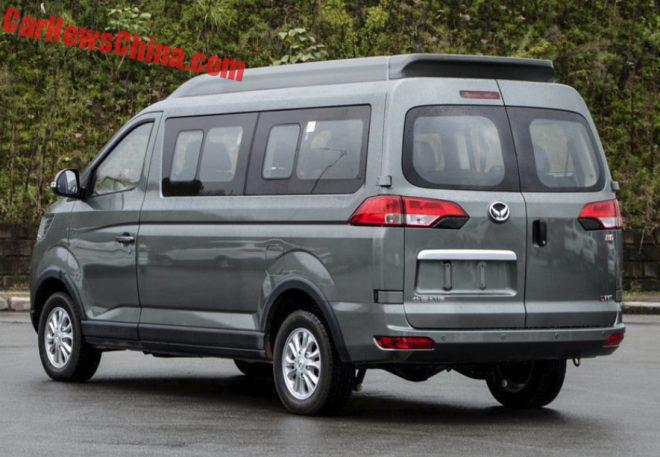 The lights look nice but they got this odd angle.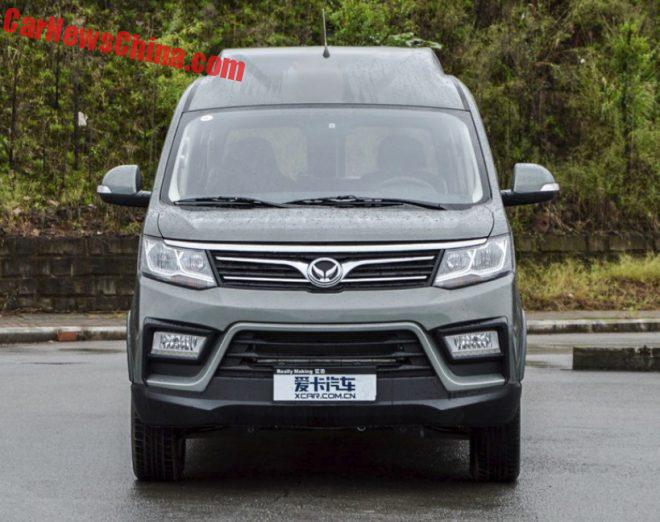 Big mirrors and the Huansu badge on the grille.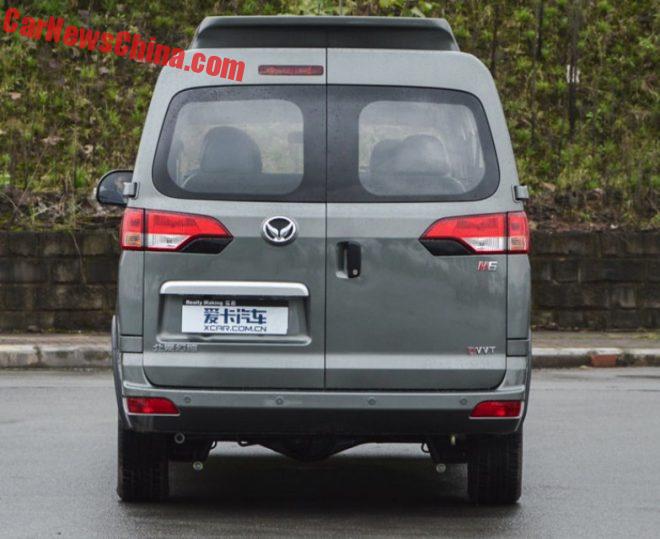 Doors open left and right. But… What is that?!?!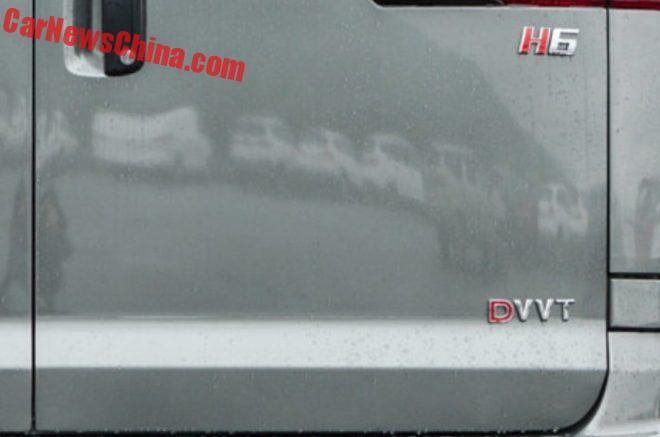 It has red letters for H6 and DVVT! Bad Huansu, bad bad. Everybody knows that red letters are only for turbocharged cars! Like Turbo. Or T3. Not for naturally aspirated muck. But I forgive; because slider.