Finally some good news for Faraday Future. The company released two teasers of what they say is their "production car". It will be unveiled at the Consumer Electronics Show (CES) in January in Las Vegas. The unveiling of of crucial importance for Faraday Future (FF). They need to attract new investment now that their main Chinese backer seems to be running out of cash.
The car is going to be an electric SUV set to compete with the Tesla Model X. The teaser shows the right shoulder seen from the rear. We see: a rear light units made up out of LED's shaped in the FF logo, a winglet to the right of the rear window which is useless but will look cool if it can move up and down, the rear end of a roof rail with a red light in it, and a camera mirror.
The other teaser, in black and white for hip's sake, shows the front end at 3/4. It is a very low front for an SUV. It has a front-wide light unit and another light unit int he bumper, again with the FF logo.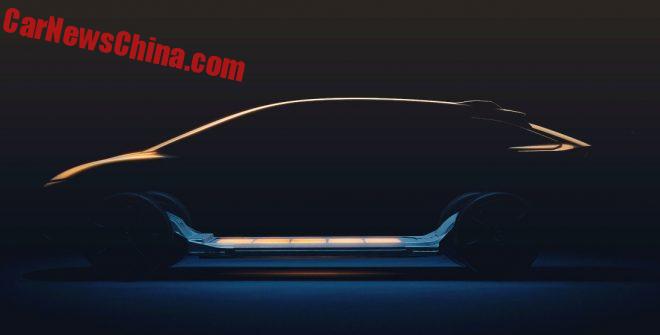 This is the SUV image that has been on FF's website for over a year. The image confirms the existence of a roof rail of some sort, although it seems to end in an raised section of the roof above the C-pillar. The winglet itself it not visible but there seems to be an outline for it. The image doesn't really confirm the low slung front of the second teaser, the front seems shorter and more bulbous here.
No word yet on power, but we bet it won't have a 1000 imaginary horses like the FFZero1 had. The batteries will likely be provided by South Korean supplier LG Chem.
The teasers are looking great but is it really a production car? No it is not, because FF doesn't have a factory to produce cars and won't have a factory any time soon. So we better call this a concept car-that shows how the eventual production car will or might hopefully look like.
We are eagerly awaiting the next teaser.