Remember the beleaguered Faraday Future? The EV company appears not ready to die out just yet as it has announced plans to build a factory in China by 2025. Faraday disclosed this during an investor briefing.
However, before this announcement, Faraday Future had revealed in a filing with the US Securities Exchange Commission (SEC) that it had plans new factory in China.
With this news, there have been questions about whether former CEO Jia Yueting would return to the company he co-founded. Yueting has been involved in multiple financial controversies in connection with the many companies he either founded or led as CEO. He filed for bankruptcy in 2019 with over US$3.6 billion in personal debt.
Meanwhile, Faraday Future remains mired in financial trouble, as shown by its Q1 2022 financial report. The company's operating loss was about US$149 million, significantly more than the $19 million it lost in the same period in 2021. Net loss stood at $153 million, more than double of Q1 2021. Last year's full-year net loss was US$517 million, more than three times its total loss in 2020.
However, Faraday Future said at the time that the increase in net loss was due to a rise in operating expenses, which resulted from more investments in engineering, design, and testing (ED&T) services as it gears up to start manufacturing the FF 91. Part of the expenses was paying Geely Holdings for using its technology platform. Geely was announced last year as the manufacturing partner for Faraday Future in China. The company also spent significantly on legal services.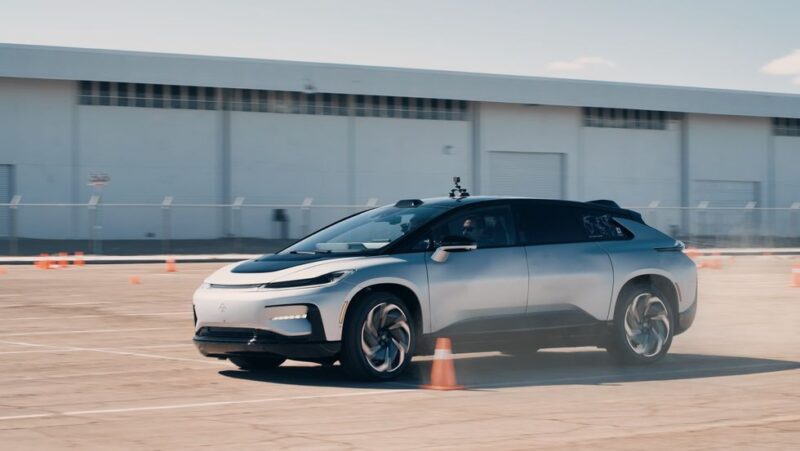 Faraday Future insists the FF 91 will enter production in the third quarter of this year, which would be a culmination of five years of intrigue since the crossover EV was revealed in 2017. The company released a 'production intent' prototype of the FF 91 earlier this year, built at its Hanford, California plant. However, going by its history of missing self-enforced deadlines, we can only wait and see if any car would roll off Faraday Future's assembling line.
You can read more about the tumultuous history of Faraday Future here by my colleague Leo.
Sources: Zaker, My Drivers, Sina Finance