The ultra crazy and mega interesting Faraday Future FFZERO1 has been unveiled to the media in Beijing and will have its public debut tomorrow on the Beijing Auto Show. The electric supercar got a much warmer welcome here than in Las Vegas, where it was almost murdered in a shit storm.
The FFZERO1 is a concept car developed by Faraday Future, a U.S.-based company backed by China's LeEco, a technology giant that also owns LeTV, China's largest internet television business, often compared to NetFlix.
LeEco has been founded by Chinese billionaire Jia Yueting, who also runs LeTV.  LeEco is the largest shareholder in Faraday Future. Things seem to go well; work on the new one-billion dollar factory in Las Vegas has begun, and the first car, likely an SUV, is expected in 2017.
LeEco is also behind the LeSee EV 'Tesla Killer' and works with Aston Martin on an electric Rapide.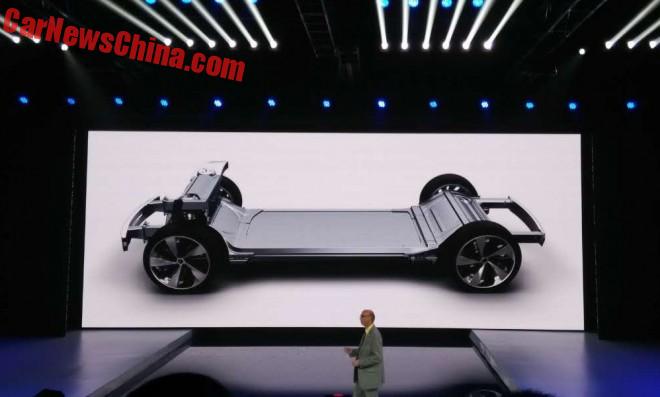 During the event in Beijing the company showed a slide of their VPA-platform that will underpin their first real car, which they confirmed to be an SUV. VPA stands for 'Variable Platform Architecture'.
Faraday Future also said their 'global' headquarter has been moved to Las Vegas, and that they have applied for 104 patents in the United States. The company confirmed they have an R&D center in Beijing.
The eventual production car will be highly autonomous, functioning in an entirely new automotive ecosystem consisting of electric cars communicating full-time with each other and with the wider world, connected-cars and connected-mobility in one. The cars will use software and networks developed by LeEco.
This indeed is exactly the same thing that LeEco has in mind for the LeSee EV, so we have to assume both projects are closely related, although this is not confirmed. LeSee and Faraday each have a separate booth on the Beijing Auto Show, in a different hall. So even when they are close, they don't want to show it.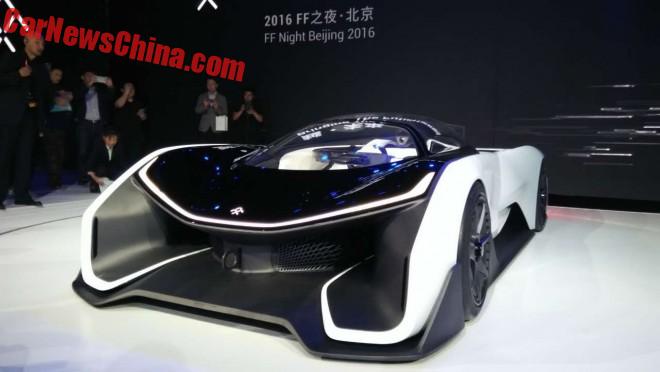 Faraday claims 1000 horses for the concept, which is definitely possible for an electric, but since they haven't shown the motor we have to assume there isn't any.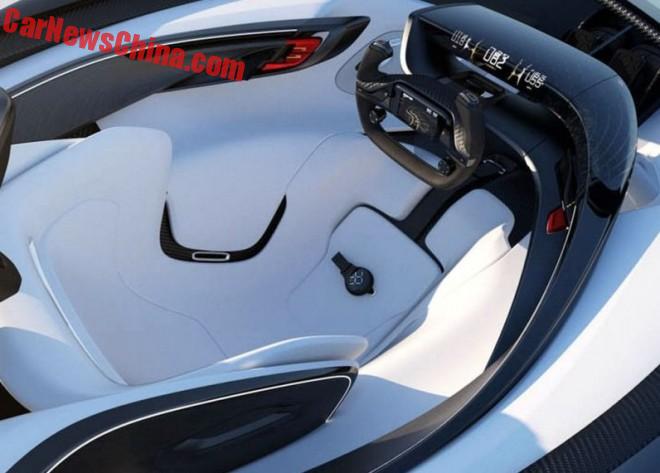 The interior has a seat with a 45 degree backrest, which, according to Faraday, is the best position to prevent fatigue. Who will get tired of a 1000hp supercar..?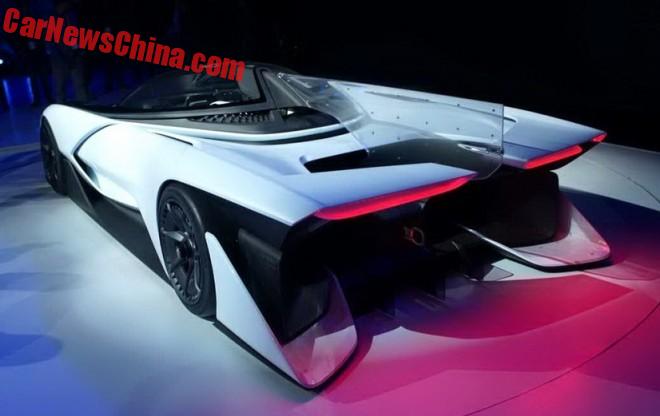 There is a market for this kind of cars in China, where the wealthy love everything new and high tech. So there is a lot of speculation about the possibility of a small-series real-world variant of the FFZERO1. That would be brilliant. We will keep a close eye on further developments…
MGID groot: