This is the new Beijing Auto Huansu S5 SUV for China, looking very fiery in red. Even more eye catching is the enormous Lexus-like grille, with a lot of shine and a lot of black. he gille is flanked by two black hooks in the bumper and supported by a gray skid pad.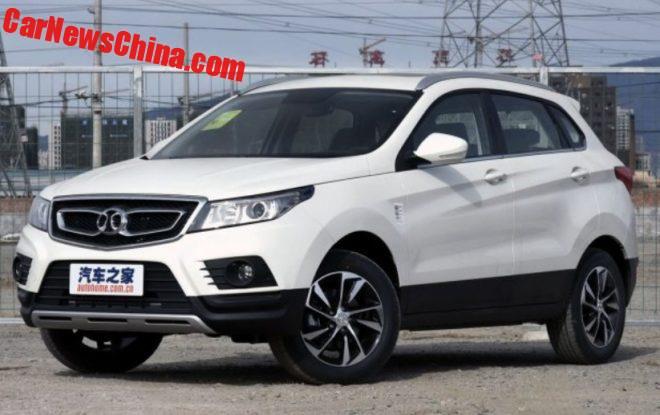 The Huansu S5 stands on the same platform as the Beijing Auto Senova X55. Huansu ('Magic Speed') is a new sub-brand under Beijing Auto. The Huansu series are manufactured by Beiqi Yinxiang Automobile, a joint venture between the Beijing Auto (Beiqi) and the Yinxiang Motorcycle Group based in Chongqing.
Price for the X55 starts at 76.800 yuan and ends at 119.800 yuan. Engines: 116hp 1.5 and a 160hp 1.5 turbo.
Size: 4405/1809/1685, wheelbase 2650.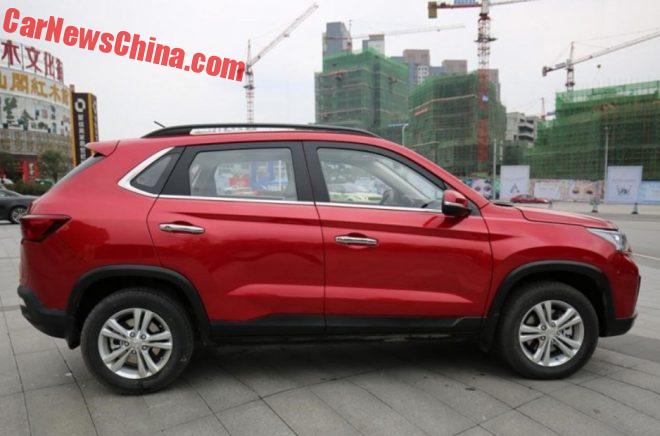 The Huansu S5 will get a new F13B 1.3 liter turbocharged engine with 133hp and 185nm, mated to a five-speed manual or a CVT. This is the same engine that will also power the upcoming Bisu T3. It is made by a Chongqing company called Kaite Engine, and it will be used to power several more cars under the Beijing Auto umbrella, including mini MPVs and mini vans. Transmission for the S5 will be a five-speed manual.
Size S5: 4460/1820/1685, wheelbase is 2650.
The S5 will likely be a bit cheaper than the X55. Expect price to start around 70.000 yuan. It will be launched on the Chinese auto market in January.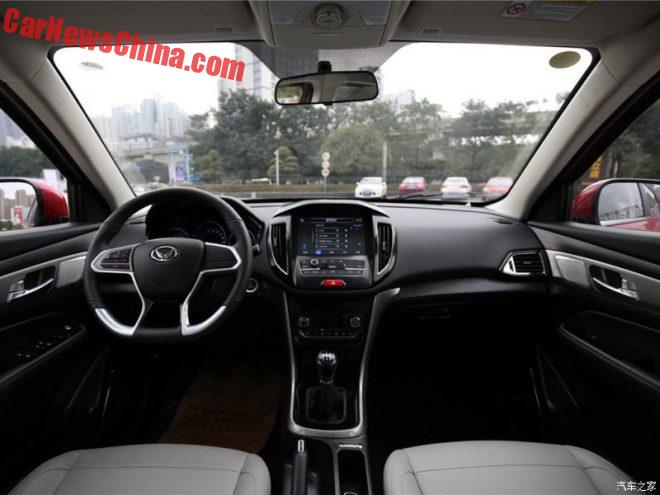 The interior looks very good for the segment. Steering wheel a bit odd, designers likely wanted to make the wheel look like the grille, but it didn't really work out. Touch screen seems to be a 10 incher. Manual 'box here, with a hand brake that looks extremely old fashioned.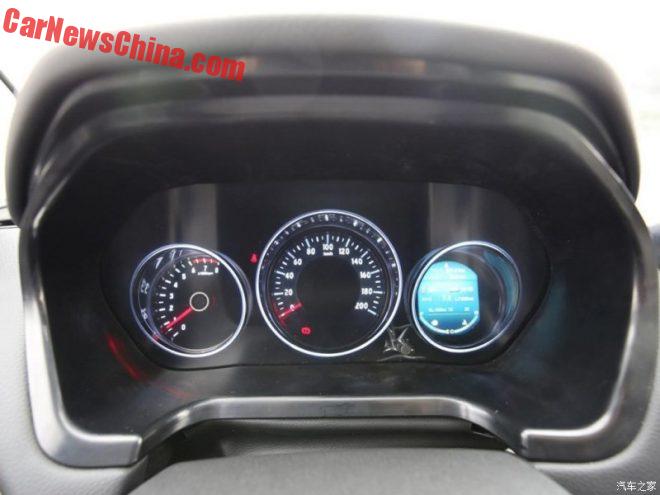 I love round blue LCD's. Matches not at all with the rest of the palette, and therefore even more cool. Blue LCD's are what every car should have. In the S5 it houses the trip computer, showing fuel consumption and the like. Fit and finish not perfect, look especially at the lower edge of the pod.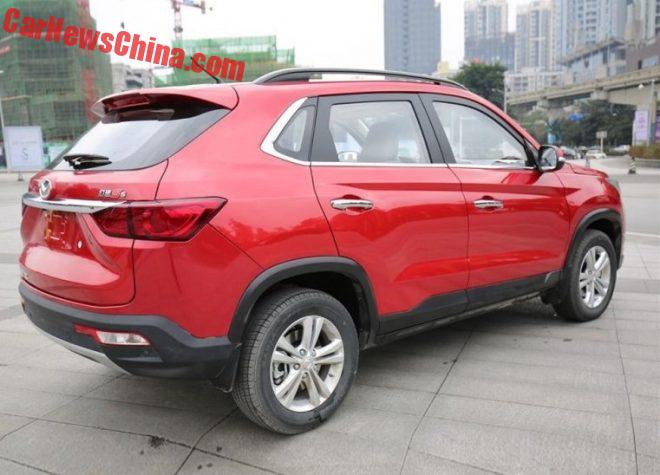 Proper roof rails to attach the canoe to, large red lights, shiny strips under the windows, shiny door handles, and big black bumpers. Five spoke alloys are racy but the wheels are a tad too small.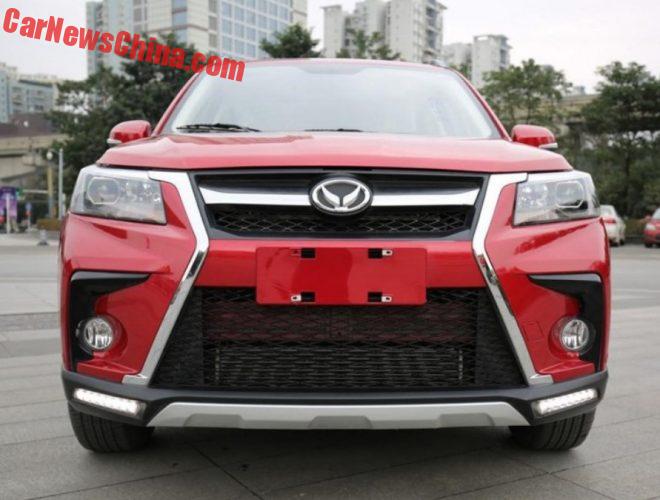 But nobody will see that because everybody will be looking at that monster grille. Brilliant.