Guangzhou Auto is going all out on the upcoming Detroit Auto Show. They will bring three world debuts: the GS7, the GE3, and the EnSpirit. Starting with names: Guangzhou Auto normally uses the English brand name "Trumpchi" for their cars but the name is absent on the teasers. One wonders why…
Starting now with the GS7; we have seen it completely naked on spy shots, it is the five-seat variant of the seven-seat Trumpchi GS8. The GS7 was expected for debut on the Guangzhou Auto Show in November but they saved it for Detroit instead. It will be powered by a 2.0 turbo with 201hp and 300nm, mated to a six-speed automatic. Launch on the Chinese car market is expected for Q2.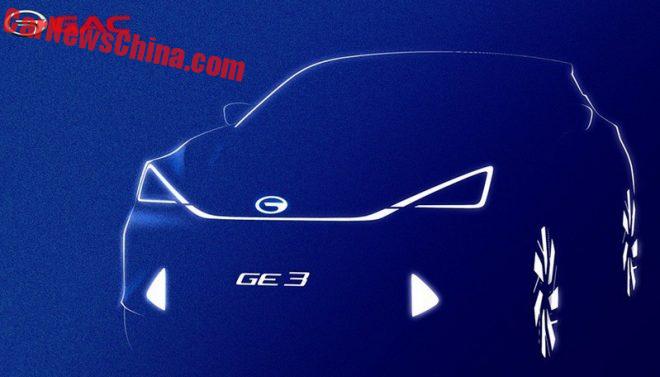 The GE3 is a concept car previewing a stylish compact pure electric vehicle, the first to be based on Guangzhou Auto's new new-energy vehicle (NEV) platform. The production version will be aimed at young car buyers and launch on the Chinese car market sometime late this year.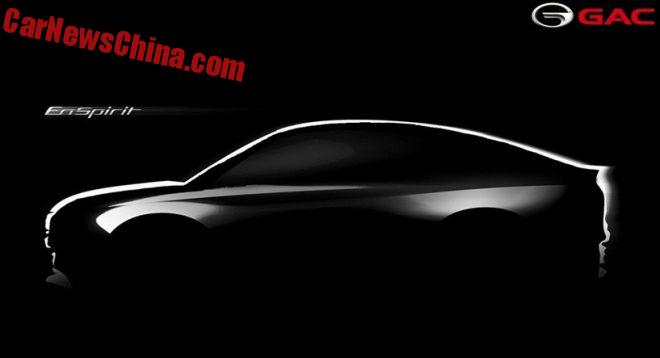 The EnSpirit is another concept, previewing a plug-in hybrid coupe-SUV, most likely based on the same platform as the GS7/GS8. It is not yet sure whether the EnSpirit will see production.