New Spy Shots of the production version of the WEY 01 SUV for China, looking very clean in the dirty white snow, fitted here with a gold colored front section. WEY is a new "premium SUV" brand under Great Wall Motors. The 01 will hit the Chinese car market in April.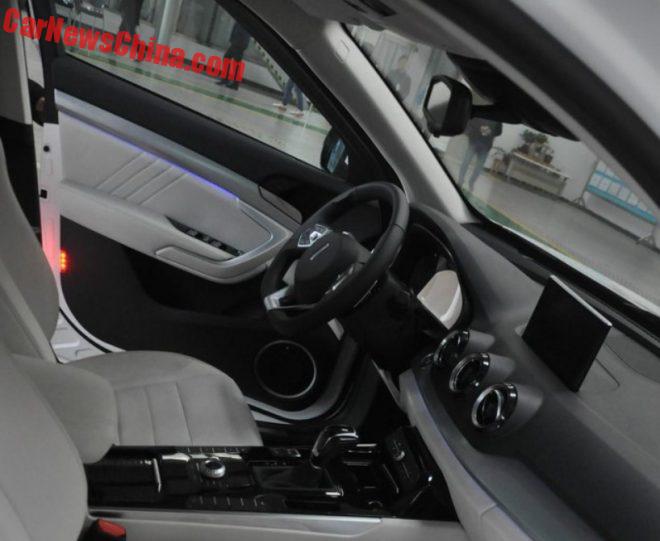 New photos of the interior. This is a pre-production car. Touch screen is very thin. Center tunnel in piano black with a shipload of buttons. Ambient blue light in the doors very nice.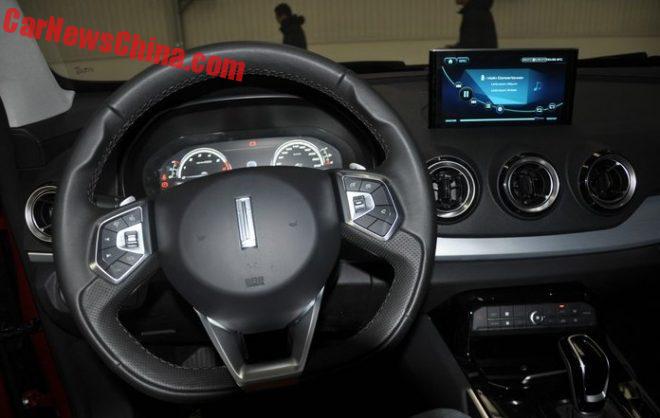 The screen is not very large for 2017, it seems to be a 9-incher. Steering wheel looks very nice, sporty with a flat bottom.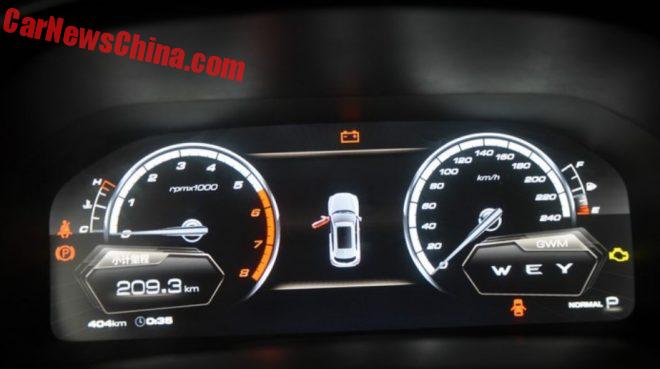 The centerpiece however is the super clear digital instrument panel. Drivers will be able to adjust colors and the looks of the dials.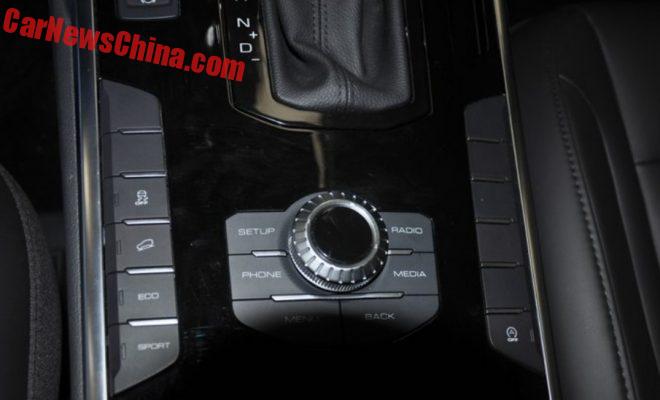 Center tunnel with on the left side buttons to switch off traction control, hill-descent control, ECO and SPORT. The rotary dial controls the infotainment system. Dial and buttons around it seem rather small.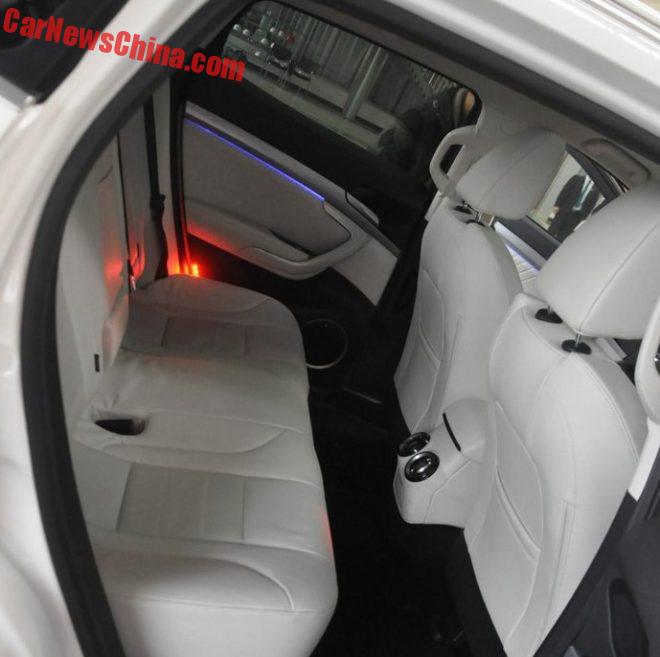 Rear bench with more blue in the doors.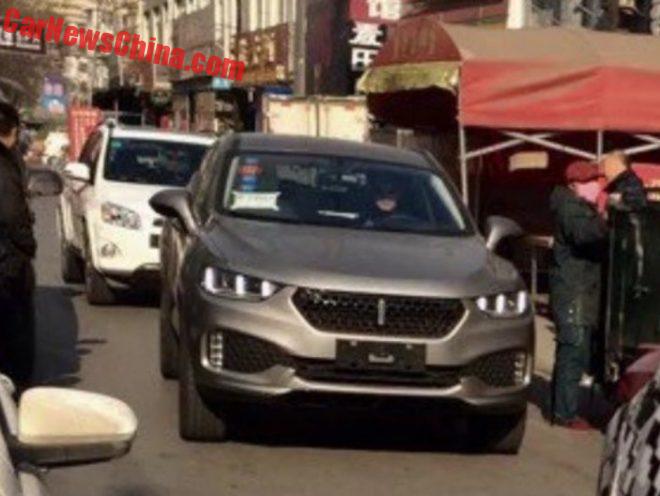 WEY in the village.
Power will come from a 2.0 turbo with 234hp and 360nm, mated to a six-speed automatic 'box, sending power to all four wheels.
There is some uncertainty about the size. When the W01 and its sister car W02 debuted as semi-concepts in Guangzhou WEY stated these dimensions:
W01: 4600/1860/1720, and wheelbase is 2680.
W02: 4420/1845/1695, and wheelbase is 2660.
But the latest numbers for the W01 are:
W01: 4749/1931/1655, and wheelbase 2960.
That is a huge difference. Optically the show car and the production car appear to be about the same but it is hard to say without clearer pictures.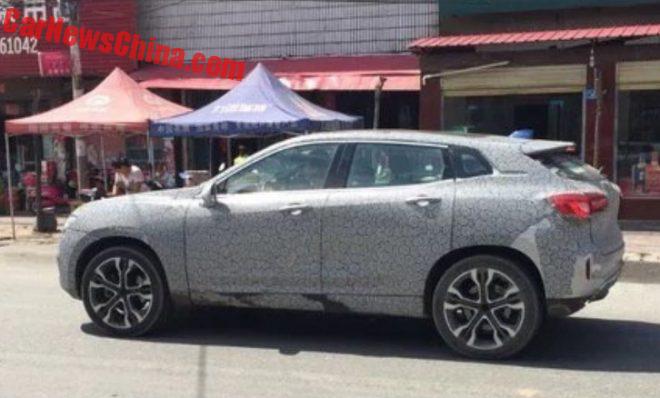 Camouflaged test car. Check roof line behind B-pillar and D-pillar, and compare with…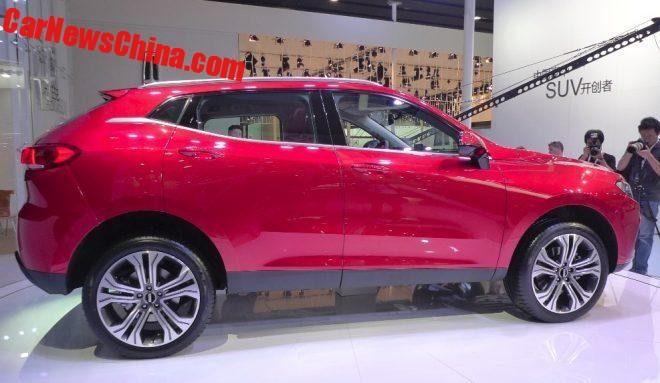 … W02 on show. D-pillar appears to be smaller. More on this when we get better pictures, which in any way will be soon.