The new Volkswagen Teramont SUV will be launched on the Chinese car market in March, and look how big it is compared to the new Tiguan L which is not a small car. The Teremont is huge.
They are standing here at a Volkswagen dealer in front of the exclusive Phideon service area and the Tiguan L even stands on a Phideon-reserved parking lot. The Phideon is a China-only executive sedan, owners get similar perks as owners of the Phaeton used to get.
Back now to the Teramont: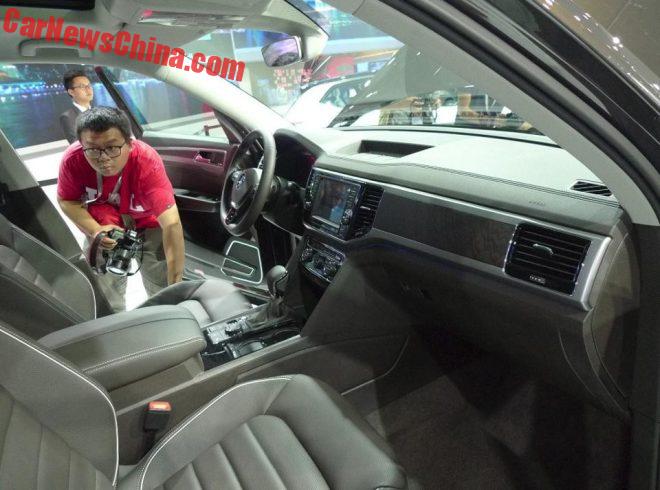 Touch screen is 12.3 inch.
The Teramont is the Chinese sister of the North American Volkswagen Atlas. It is manufactured in China by the Shanghai-Volkswagen joint venture.
There will be three engines available: a 2.0 TSI with 186hp and 320nm, a 2.0 TSI with 220hp and 350nm, and a brand new 2.5 V6 turbo with 299hp and 500nm. 'Boxes: 6-speed automatic and 7-speed DCT. Size: 5039/1989/1773, and wheelbase is 2980.
The Teramont stands on Volkswagen's MQB platform. It will be positioned between the Tiguan L and the Touareg. The Tiguan L is a long-wheelbase version of the Tiguan SUV, also made by Shanghai-Volkswagen.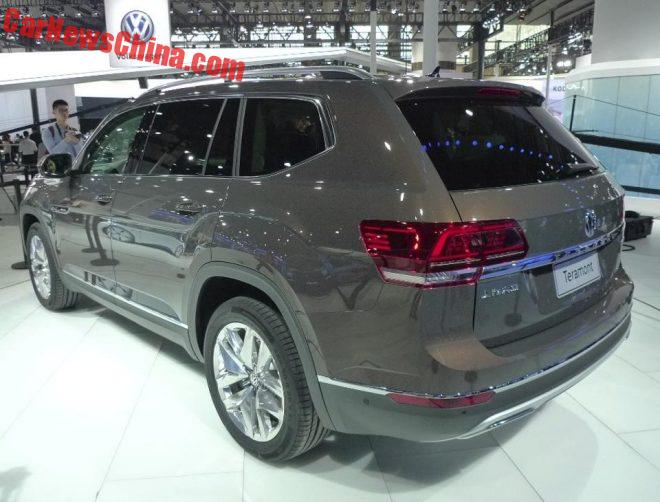 The Teramont will compete with cars like the Toyota Highlander and the Ford Edge, which are manufactured in China as well. This segment is booming and Volkswagen China has long been asking for a car to compete. The Teramont is it.