Earlier this week we saw the first spy shots of the facelifted Brilliance V3. And now we have the interior and we are impressed! It sports a giant Tesla-style vertical touch screen, at least 15 inch, with seemingly very clear graphics.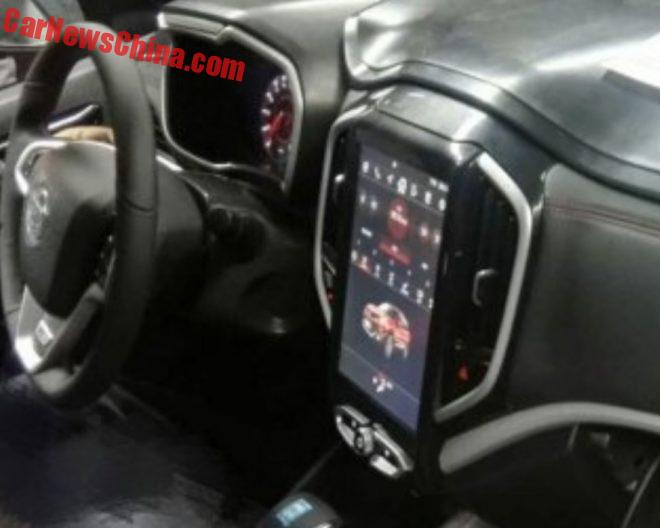 There aren't any buttons on the center tunnel or stack, so it seems that the touch screen and the controller below it will take care of all functionalities. The screen itself shows four lines of icons, and an image of the car. Very nice, and nicely distracting. The instrument panel is no digital as well, with a large round 'dial' on the middle.
The technology behind these screens and panels is fast becoming very cheap, and almost every Chinese automaker is going fully digital now. Those too poor to buy a new car can retro-fit an after-market touch screen, after the wires are connected everything will work as if it was factory-made.
And you don't even need to go the parts market, even official brand-dealers are selling the screens, mostly without permission of the automaker. So you can go to, for example, a Hyundai dealer. Their screens are tiny. The dealer will offer you a third-party touch screen which they will then build-in.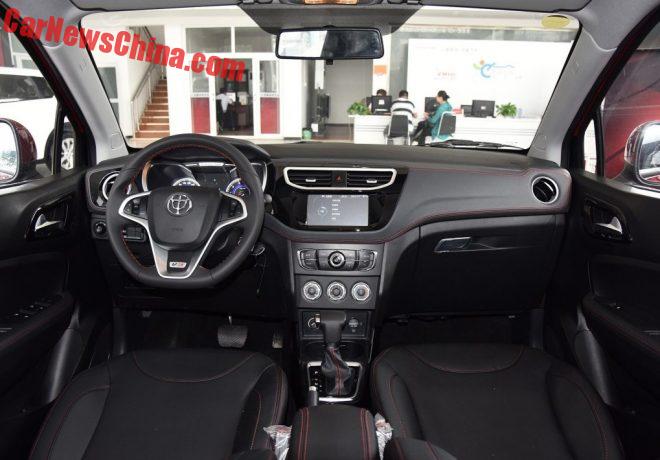 The interior of the current v3. Look at that tiny 8-inch screen. How old fashioned indeed.