Here in Beijing every other car is a crossy crossover, and so it is in the whole country. Crossovers are massively popular and automakers rush them to the market in ever greater numbers. The Kia K2 Cross is just such a car, it is even called Cross so all intentions are clear.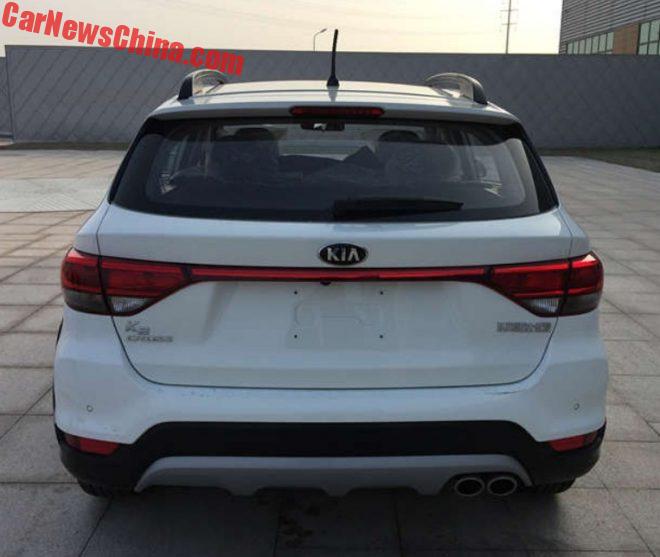 The K2 Cross is the third car of the K2-series, the others are a sedan and a hatchback. The Cross is based on the same platform but slightly bigger. Design is unique, it is not just a hatchback with some extra black bits. Of course, it does have all the crossy stuff, including black wheel arches, black bumpers with skid pads, and rather impressive roof rails that look strong enough to attach a horse too.
The Kia K2's are made in China by the Dongfeng-Yueda-Kia joint venture. Price of the Cross will start around 90.000 yuan. Power will come from the standard K2 engines: a 100hp 1.4 and a 123hp 1.6.