The all new Honda UR-V is ready for the Chinese car market, where it will be launched in March. The Honda UR-V is a sporty coupe-SUV, like a BMW X6. It is basically the same car as the Honda Avancier. The main differences are the bonnet, the grille, the headlights, the bumpers, and the rear lights. One might wonder why Honda wants to sell two near-identical cars.
That is because Honda has two car-making joint ventures in China and they always want, and get, the same cars as the other, competing with each other on the market, as wasting loads of money and time. That is how it works in China. Other companies with two joint ventures, like Toyota and Volkswagen, have the same problem.
The Avancier is manufactured by the Guangzhou-Honda joint venture, and the UR-V by the Dongfeng-Honda joint venture. Honda also makes two compact SUVs in the same matter: the Guangzhou-Honda Vezel and the Dongfeng-Honda XR-V.
GZ-Honda gets the fancy names, DF-Honda gets the ugly combinations.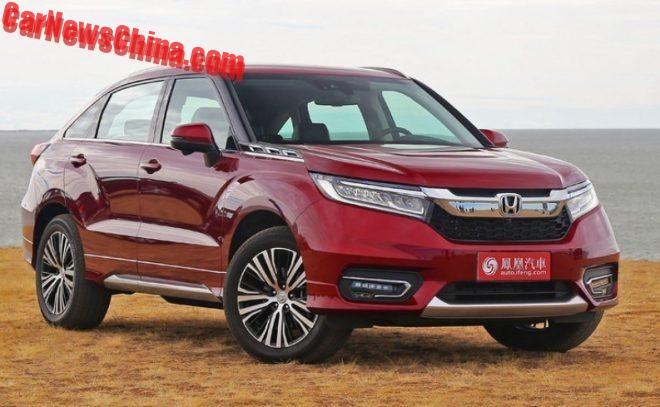 This is the Avancier. We think the UR-V looks better. The UR-V is less of a mess up front and goes without those ugly fake vents under the A-pillar.
The Avancier launched on the Chinese market this month last October.
Engine is the same: a 2.0 turbo with 272hp and 370nm, mated to a ZF 9-speed automatic 'box, sending horses to all four wheels. Engine code is the same too: K20C3. There will also be a 1.5 turbo with some 180hp and 240nm, this engine will also serve in the Avancier. The white UR-V on the photos has a '240' badge on the back, so it seems safe to assume it is a 1.5 turbo. The 2.0 turbo gets a '370' badge.
Size differs a little bit due to the different front:
Avancier: 4816/1942/1669, and wheelbase is 2820.
UR-V: 4825/1942/1670, and wheelbase is 2820.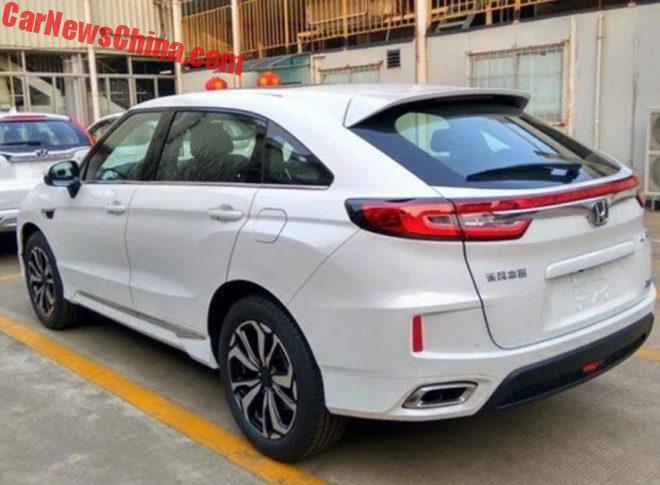 The UR-V gets an impressive and trendy rear light unit, and pipe tips on the far corners of the bumper.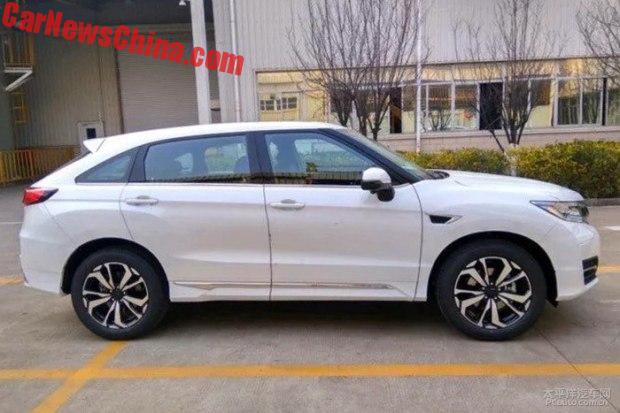 Due to its sporty shape the UR-V and the Avancier are strictly five-seaters, there is no space for a third row.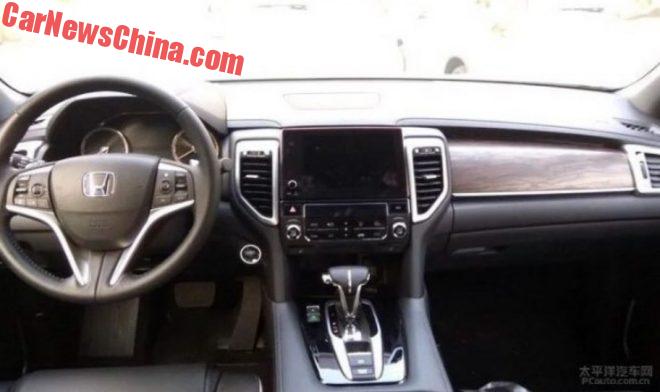 Interior is all the same too; gray, more gray, some gray, and a wood panel in front of the passenger seat. Instrument panel is analogue, the touch screen measures 10.1 inch. And just like the Avancier the UR-V has a hidden CD-DVD player! Yez, you can play compact discs and digital versatility discs in these Honda's in 2017.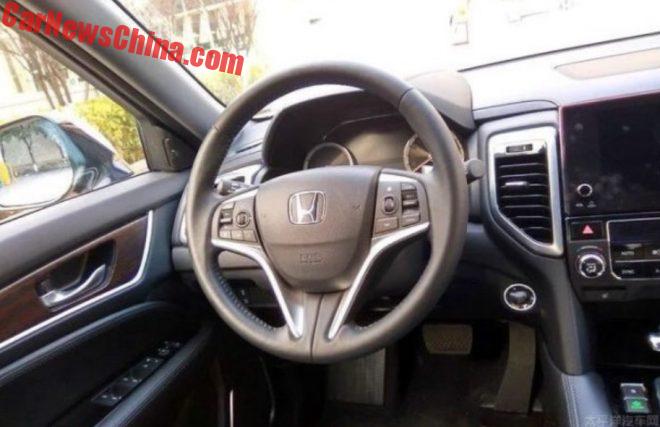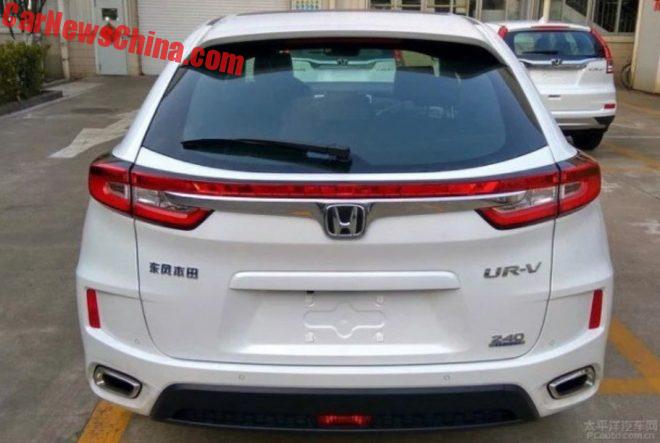 Dongfeng-Honda badge on the left, 240 badge on the low-right.