The new Honda Avancier SUV has been launched on the Chinese car market. Price starts at 269.800 yuan and ends at 328.900 yuan. The Avancier is a sporty five-seat SUV, developed especially for China and made locally by the Guangzhou-Honda joint venture.
The air vents under the A pillar are fake. The fenders are bulbous and the roof line is low. The a-b-c pillars are black, making for a very racy stance. Chrome strip on the lower part of the doors however seems out of place, and ugly. Roof rails are not usable.
The Avancier will be positioned above the Honda CR-V to compete with cars like the Buick Envision, Ford Edge, the Toyota Highlander, and the upcoming Volkswagen Teramont.
Initially there will be just one engine: a 2.0 turbo with 272hp and 370nm, mated to a ZF 9-speed automatic 'box, sending horses to all four wheels. Engine code is K20C3. Designation is 370 Turbo. This engines makes the Avancier a fast car, sprinting from 0 to a hundred in 7.45 seconds.
Next year a 1.5 turbo will join the lineup. Power yet unknown but its designation is 240 turbo, so it will likely have 240nm. The 1.5 turbo will cost around 220.000 yuan.
Size: 4816/1942/1669, and wheelbase is 2820.
The Honda Avancier has a twin, the Honda UR-V, which will launch in early 2017.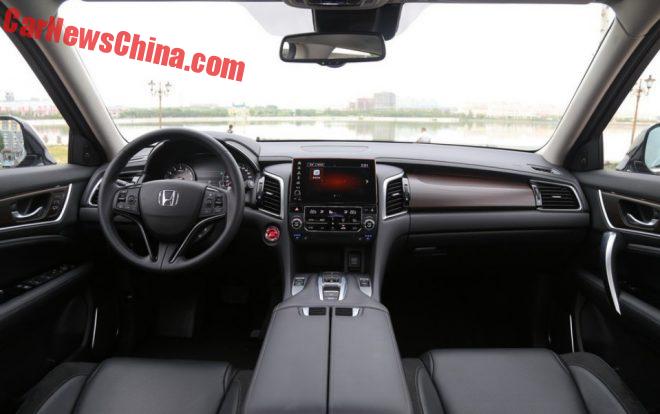 The interior looked very nice with loads of leather and some wood, but it is a bit dark with all that gray. Touch screen is 10.1 inch. It has Honda Connect and Apple CarPlay but no Baidu CarLife.
It does however have… a CD/DVD player. Yes really. For grandma with her 1990's pop music. Madonna! Nobody has CDs in China anymore, you cannot even buy them in shops. The steering wheels looks strangely old fashioned too.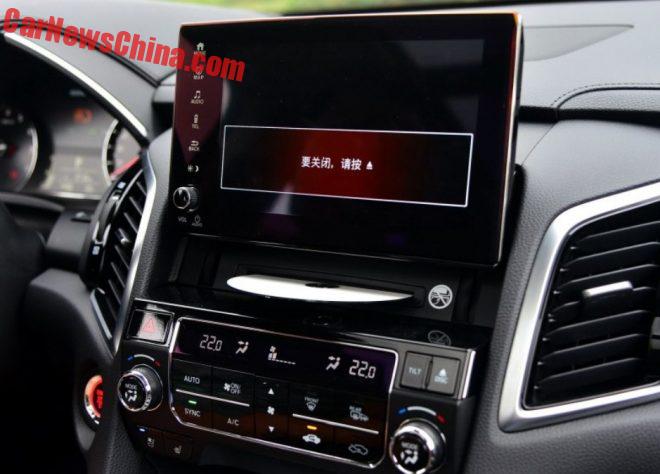 Getting to the CD player is a complicated affair. You have the slide the whole screen up, and then put a CD into the tray for it to play. Honda designed the screen to go up and down just for that CD player. That is crazy. A CD player is crazy, but going to so much trouble to make it accessible is plain weird. If they really really need a CD player because Honda's boss likes CDs or something, was there really not a simpler solution?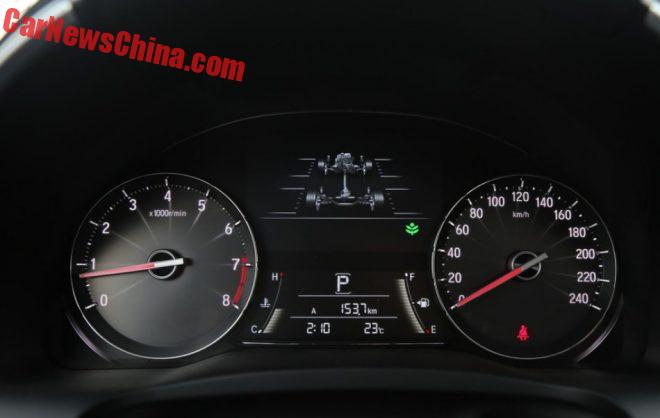 Analogue dials like in a 1998 Civic. In between not one but two tiny TFT screens. The graphics of the upper one are looking great.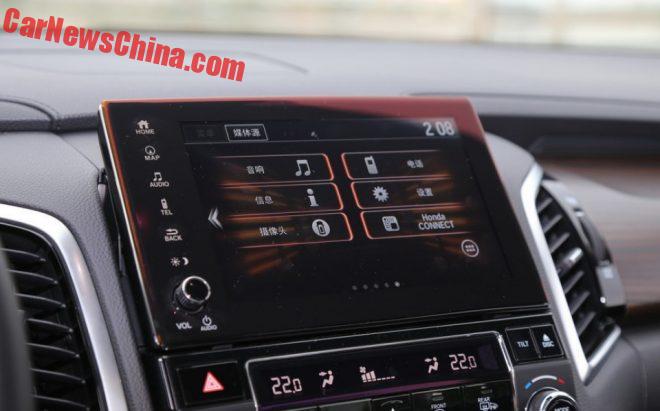 The touch screen has nice graphics too but is has a strange angle. And it looks very after-market because it seems poorly integrated in the dashboard, just look on the left side, and that of course is because it has to be able to slide up and down for access to that idiotic CD player.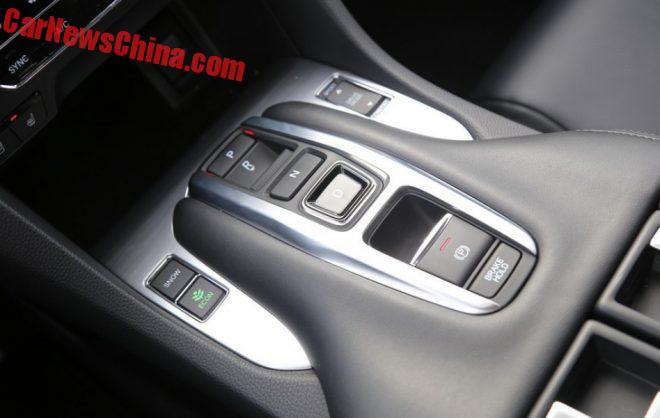 The center tunnel however is a work of art. Very space age with a lot of aluminum and techy buttons, including a green-lit 'ECCON' button.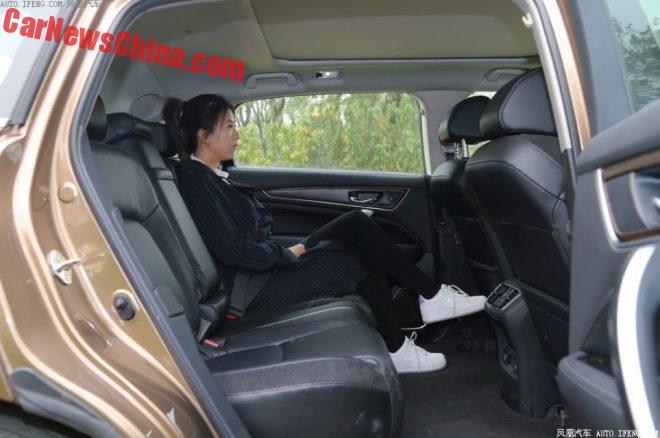 A girl wearing white shoes demonstrates there is indeed a lot of space in the back, and a large panoramic sunroof in the roof. The Avancier is marketed as a sporty car and might therefore get away with the fact that is has only five seats without a seven-seat option. Might. Or might not. Most competitors offer seven seats, either standard or as an option.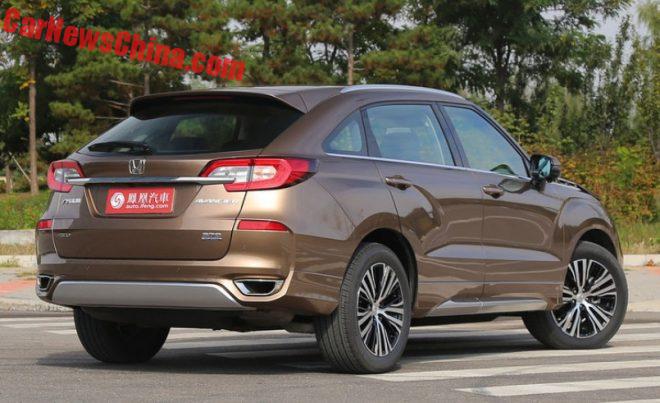 If you are a fan of a large rear-overhang you have found your car. The largeness is emphasized by the enormous rear lights, in a time when smaller units are fast becoming fashion.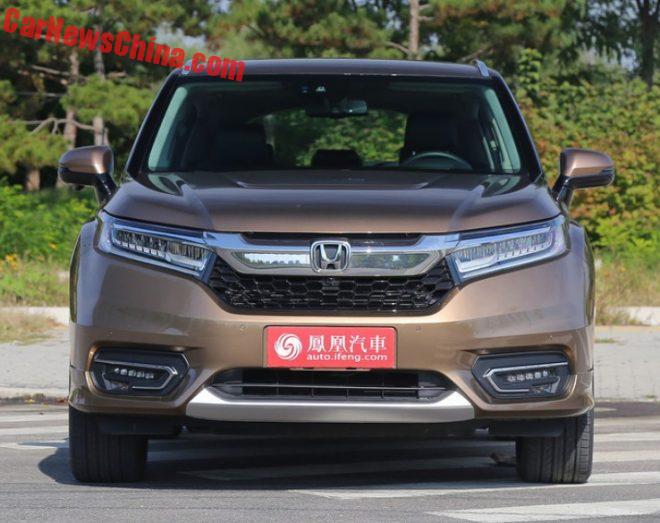 Front is busy but the fat shiny strip is nice.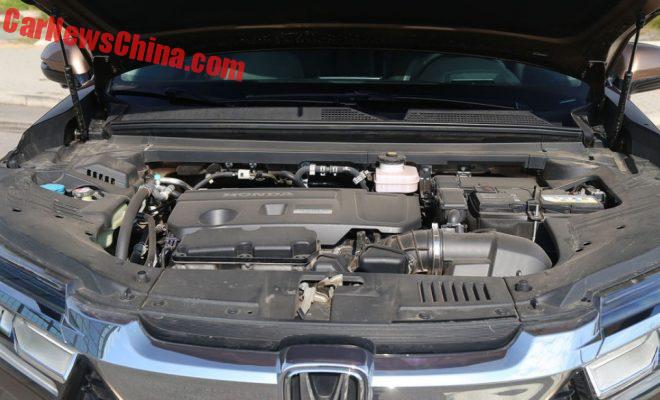 Engine barely covered. Honda doesn't car about under-the-bonnet design, making for a messy look. But at least it isn't as bad as in the Gienia. Most modern car makers neatly cover up their engine bays, but somehow Honda has missed out on that trend. They also didn't get the memo about CD players, or smaller rear lights, or about seven-seat SUVs.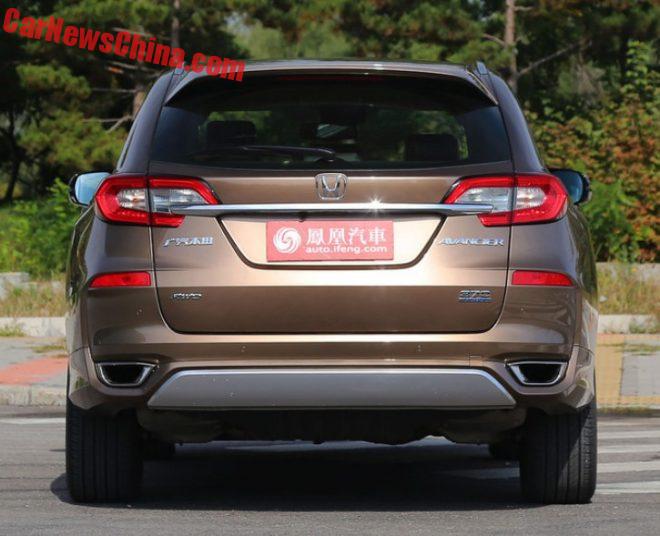 The nicest thing is again the shiny strip.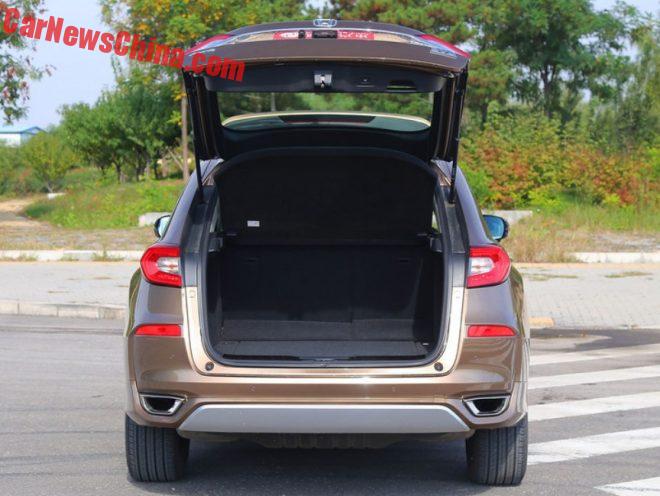 A bit narrow, but deep.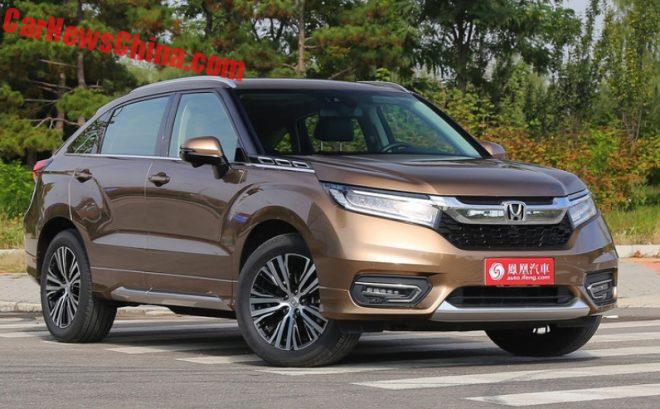 The new Honda Avancier for China. A bit of a mixed bag. It looks nice enough, the 2.0 turbo has a lot of power, but it has only five seats in a rather dark interior. And it has that CD player.