Ford is finally going to sell the F-150 Raptor officially in China. Sales are expected to start next month. The first shipment of Raptorii left the United States earlier this month and the first vehicle has arrived at a Ford dealer in Shanghai. They always get it first down there, just today I went to a Ford dealer here in Beijing but they didn't have the Raptor yet. Anyway, as soon as they have it I will check it out.
There are a notable differences between the U.S. and the Chinese versions. Here they are:
1. the small lights in the top of the grille have been blanked-out with black plastic.
2. the main-beam LED head lights have been replaced by halogen lights.
3. it has day-time running lights on the roof; two white ones facing to the front and two red ones facing to the rear.
4. the small lights under the main rear-light units are have been blanked-out with black plastic.
5. it has reflective 3M tape around the bed. This is obligatory for all pickup trucks in China, no matter how they are used.
6. the total-allowed weight (car plus max load) and height of the bed are printed on the passenger door. This too is obligatory.
7. the divider in the bed is fixed in position, it cannot be moved like on the U.S. version.
There don't seem to be obvious differences in the interior and on the dashboard, although I expect that the speedo will show km/h and that the infotainment system will speak Chinese.
The 3.5 liter EcoBoost engine is unchanged as well, output is rated at 421hp and 678nm, which is a little lower than the U.S. version, but that is just a regulatory-technicality thing.
Price will start around 500,000 yuan or $72.700. In the U.S. the Raptor starts around $50.000. The difference is caused by high import taxes, consumption taxes, and some good old corporate greed. Still, it is much less than it costs on the gray market where a Raptor goes for some 700,000 yuan. But it is not just the price that matters; the officially imported cars will have a full factory warranty and support.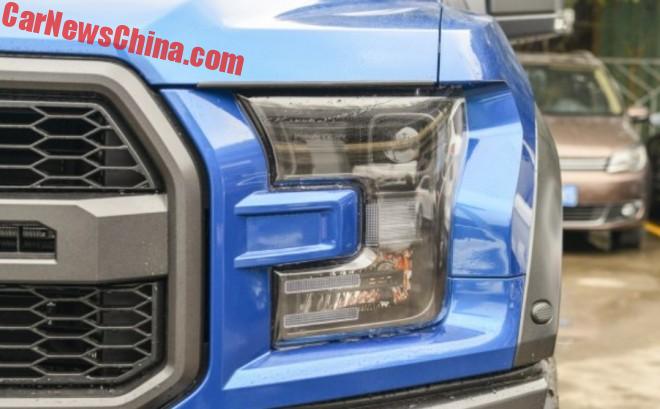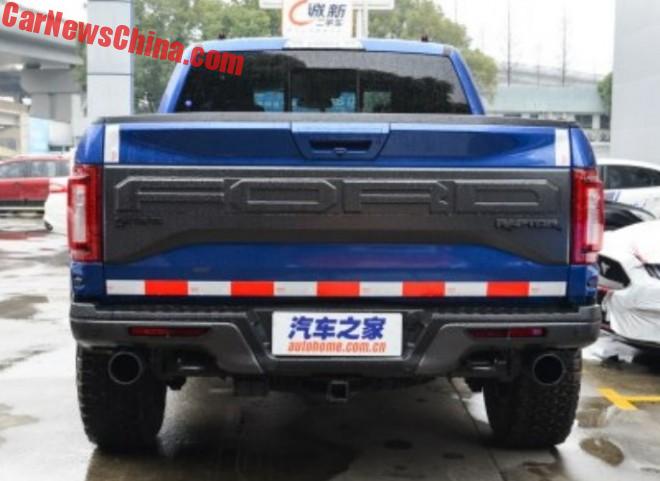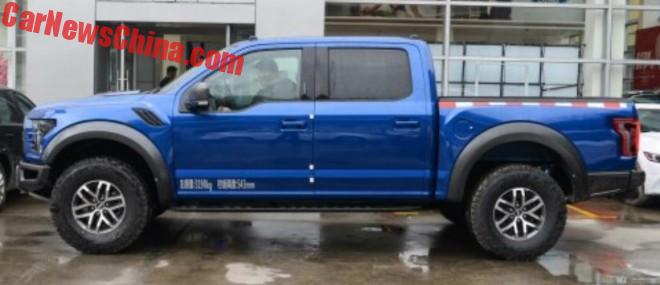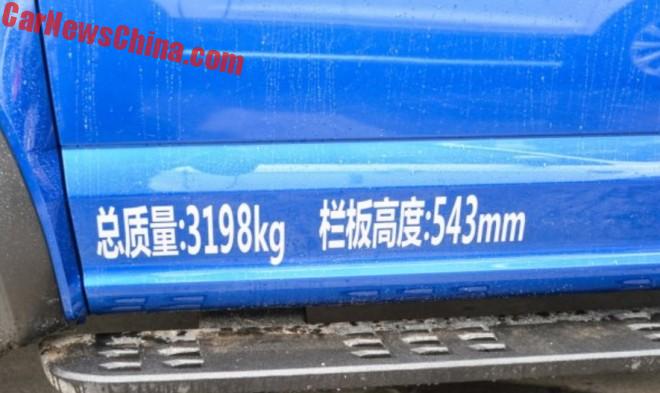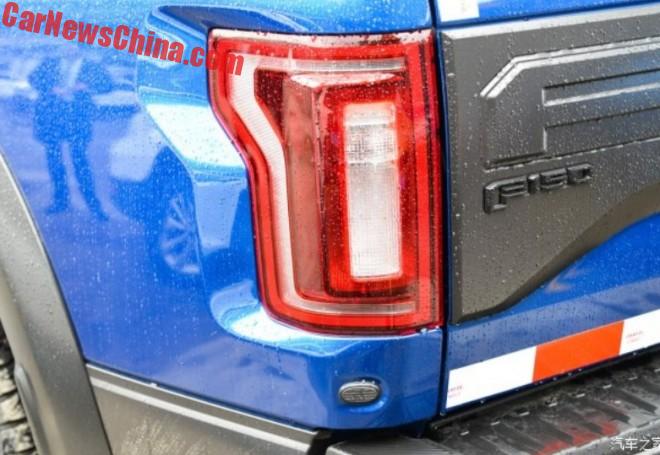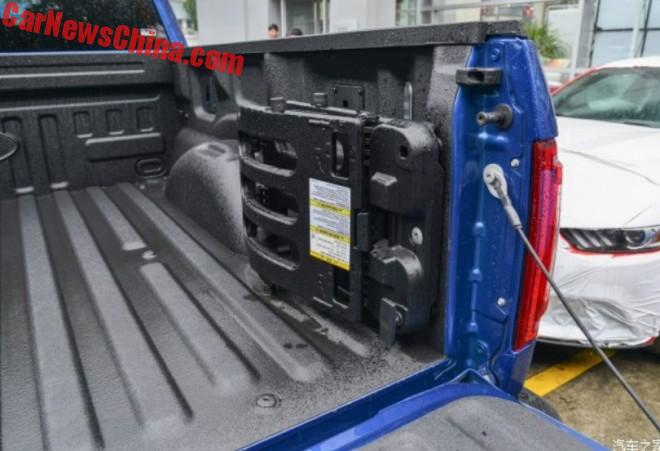 The divider is fixed at the back of the bed so it it not really a divider anymore but more like a fence so they should call it as such.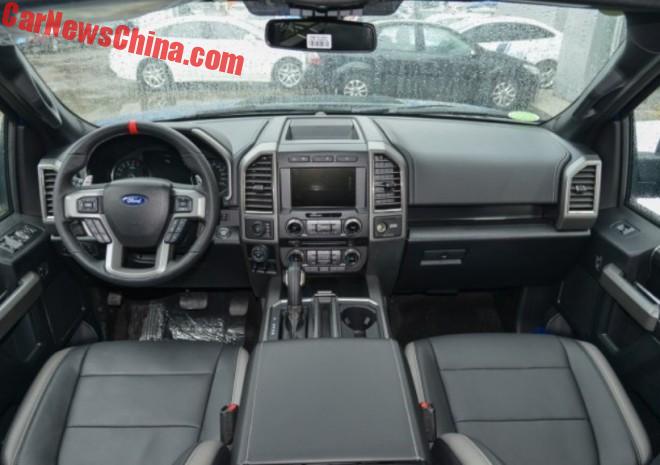 Same gray drab as in the U.S. Touch screen is smaller than my phone's.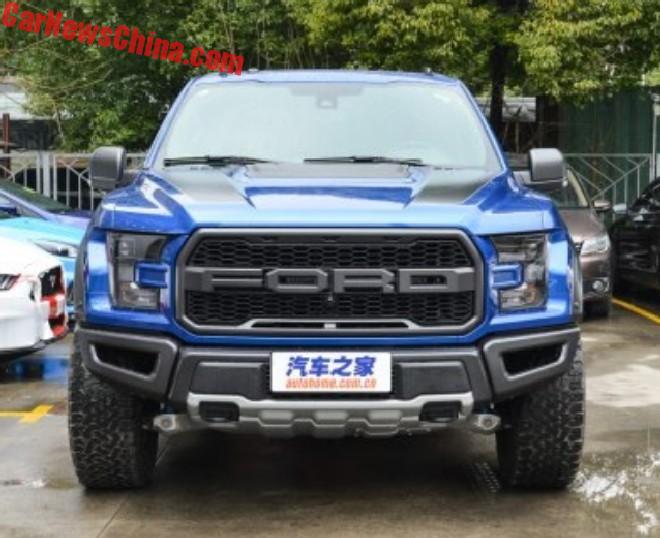 Massively massive.
More on the Raptor soon!