This is the new Beijing Auto Weiwang S60, a new SUV with an enormously shiny grille. The S60 is the new flagship of the Weiwang brand, it will debut on the Shanghai Auto Show in April and launch on the Chinese car market in H2.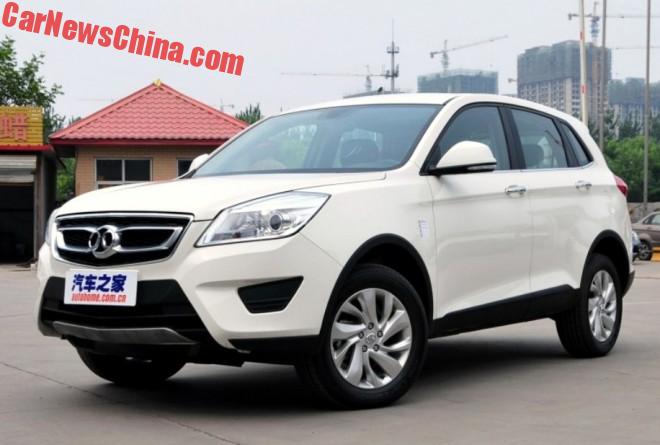 Weiwang is a brand under Beiqi Yinxiang Automobile, a joint venture between Beijing Auto (Beiqi) and the Yinxiang Motorcycle Group from Chongqing. This joint venture also sells the Huansu brand. All their cars are based on existing Beijing Auto platforms.
The Weiwang S60 is based on the Beijing Auto Senova X65. Price for the X65 starts at 98.800 yuan and ends at 149.800 yuan. Power comes from a 177hp 2.0 turbo, mated to a five-speed manual or a six-speed automatic. The S60 will get the same engine and 'boxes, but it will be slightly cheaper.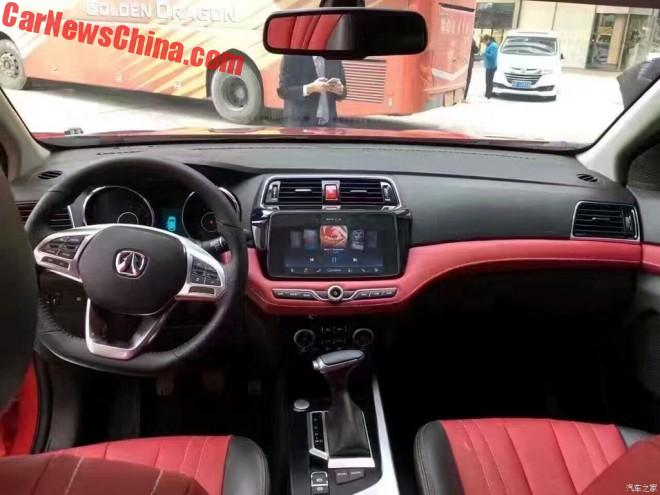 The Weiwang brand is aimed at younger car buyers in second and third tier cities, a hot segment of the market at the moment. It gets a hip interior with a lot of red, large touch screen, and a trendy hammer-shaped gear lever.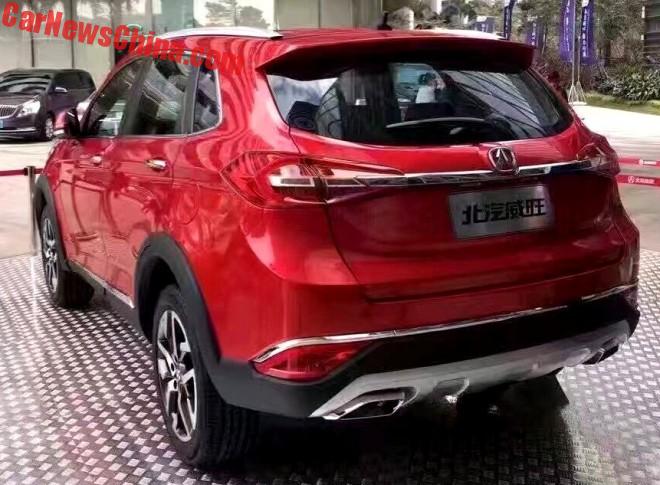 Rear lights and bumper look ultra cool, much better than the X65. If I was 25 and living in Hefei I would certainly have a good look at this fiery red Weiwang.