TechRules is back on the Geneva Motor Show, and this time they brought the manic Ren, a Turbine-Recharging Electric Vehicle (TREV) with a massive 1287 horsepower powering all four wheels. It looks like super sharp super car topped up with a racy shark fin at the rear.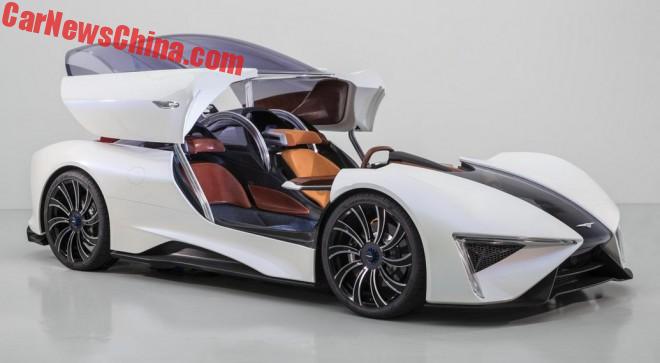 The Ren seats three persons like a McLaren F1. Each person has its own bubble under the main canopy.
TechRules is a Beijing-based company with a very fancy website with an English news page. They are owned by China Zhiyue Tengfeng Technology Investment Corporation, also known as TXR-S. They do have a website, but only for the mail.
The Red was designed with input from Fabrizio and Giorgetto Giugiaro. The chassis was developed by L.M. Gianetti, an engineering and racing firm. L.M. Gianatti will also produce the car, and they build a limited-edition track only version. Production of the road-going car is set to start in 2018.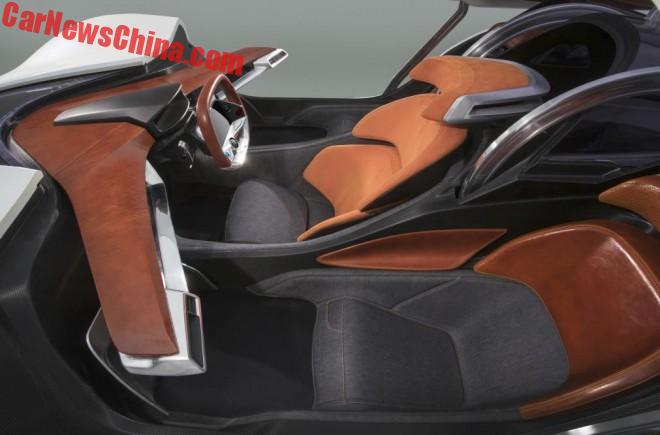 The drivetrain consists of a turbine and six electric motors, two at each rear wheel and one at each front wheel. Total output is 1287hp. Torque is bit more complicated. Total at the wheels is 7800nm, and total at the motor shaft is 2340. TechRules uses the latter number for comparison with other supercars.
Batteries are lithium-ion polymer, 710-800V/25kWh. The battery pack is water cooled.
Top speed is 320 kilometers per hour and 0-100 is gone in 2.5 seconds.
The monocoque is made of carbon fiber, double wishbone suspension front and rear. Tires are 22 inch, with carbon ceramic disc brakes.
Size: 4694/2048/1200 (!), and wheelbase is 2723. Dry weight is 1630 kilo.
Range is 800 kilometer, and pure electric range is 200 kilometer.
The Ren can take 80 liters of fuel for the turbine. Interestingly, the company says that the turbine can run on various kinds of fuel, but that diesel has proven to be the best for performance.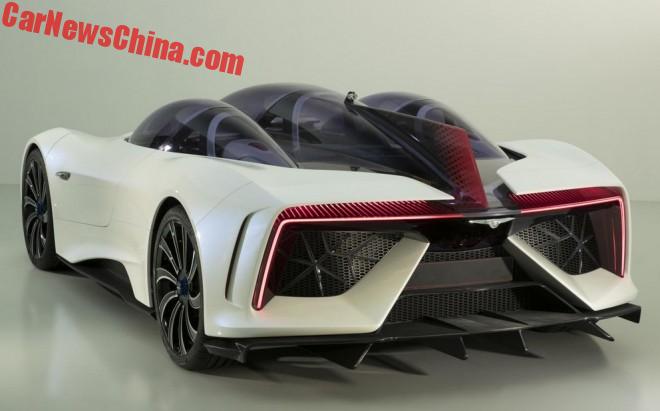 The three bibbles look brilliant from behind. The rear is basically one big air vent, with a diffuser underneath.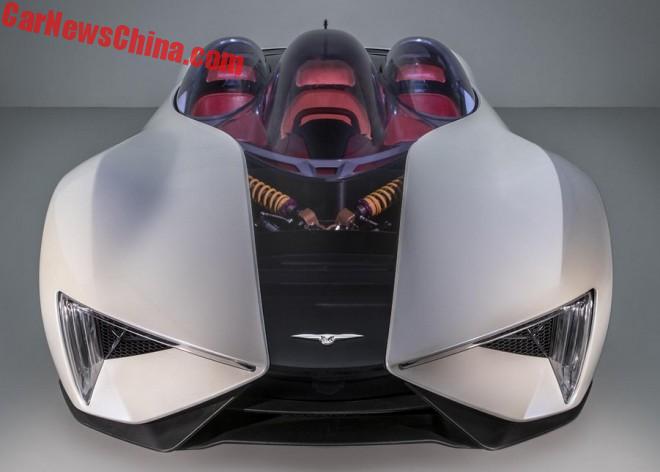 Push road suspension up front and a super sleek body.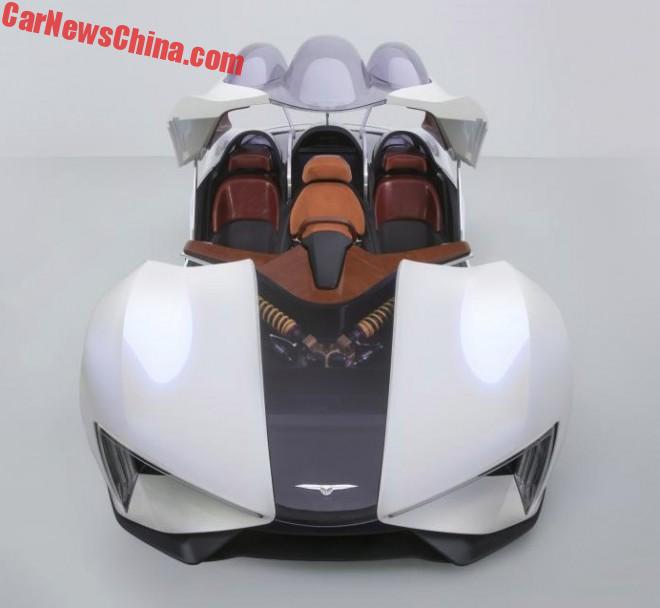 The driver's seat is beige.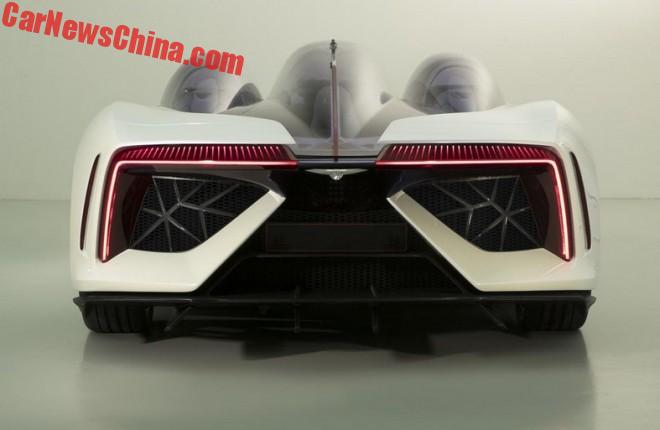 TechRules hasn't said anything about price yet but we bet this monster is going to be expensive; a million dollars at least. But the company won't have the market for Chinese electric supercars for itself for very long, NIO will bring the 1360 hp EP9 and Beijing Auto is readying the ArcFox-7, although that one has 'only' 600 horses. May the supercar war begin!