An accident involving a Tesla Model X. It happened on March 7 in Yiwu City in Zhejiang Province. The big electric SUV bumped into a Ford Transit van, which in turn bumped into two other vehicles. Happily, nobody was hurt. The owner of the Tesla blamed the autopilot.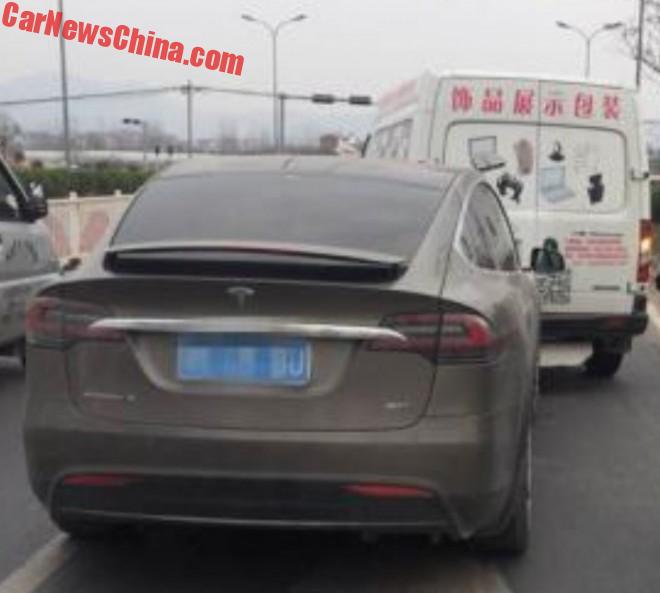 He said the autopilot system was on at the time of the accident, and that it failed to react when the white van suddenly wanted to change lane. The Tesla didn't take any evasive actions, according to the owner who bought the car last December.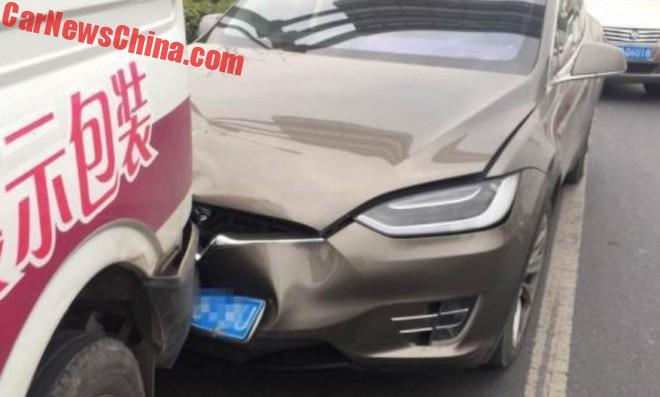 Police at the scene said the Tesla driver was to blame, autopilot or not, because he didn't keep enough distance. I am not so sure they are right; look at the white line, the van isn't even allowed to change lane here. But what does indeed matter more is that the Chinese police didn't go at all with the autopilot story, holding the driver fully responsible instead, at least in this case.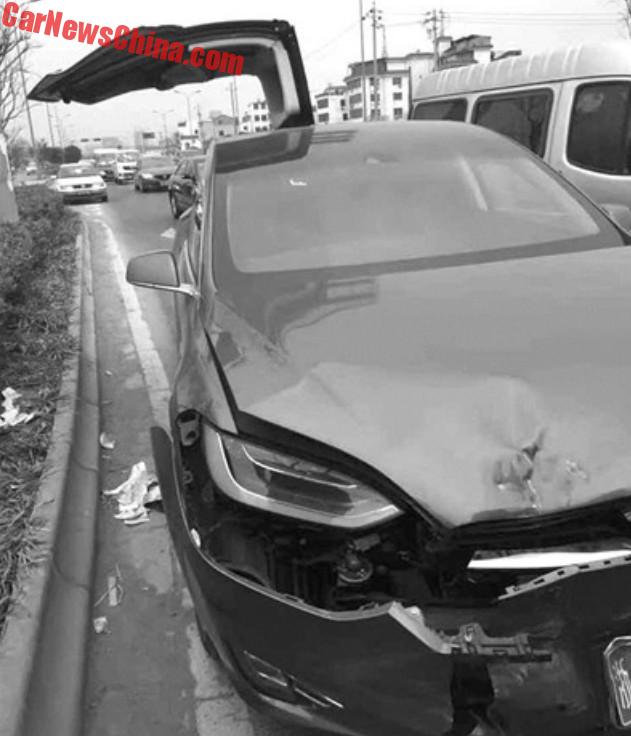 Heavy damage to the front bumper.
Via: Weibo.