A Lamborghini Huracan LP 610-4 supercar crashed into a pile of trash and dirt in a rural area near the great city of Loudi in Hunan Province in China. The driver of the Lamboo lost control in a nearby corner of a nearby road, causing the vehicle to go straight into the trash instead of left into said corner.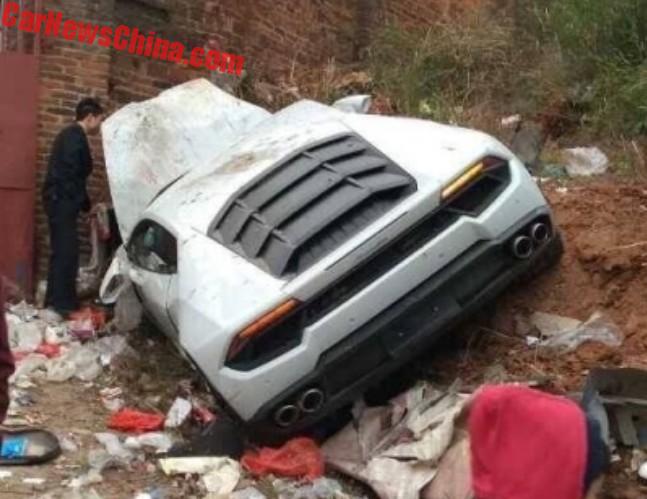 The Huracan hit a stone wall on the far end of the pile. Happily, the driver and its female passenger were unharmed.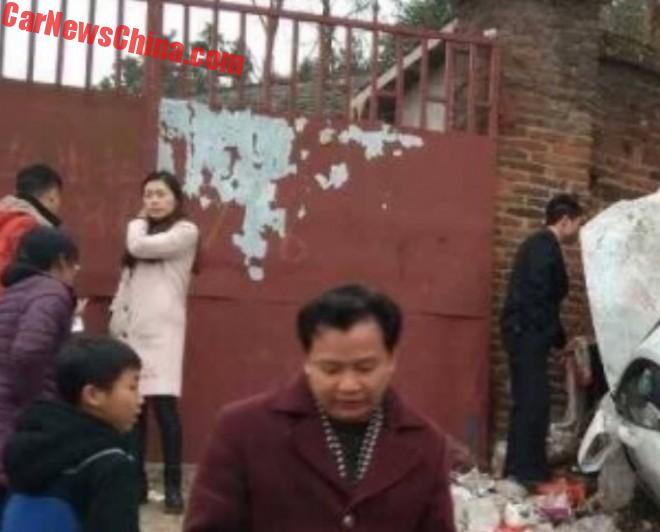 The woman in black leggings is believed to be the passenger, the man in red jacket in the foreground the driver. A police man can bee seen on the right, having his hands in his pockets, like rural Chinese policemen tend to do.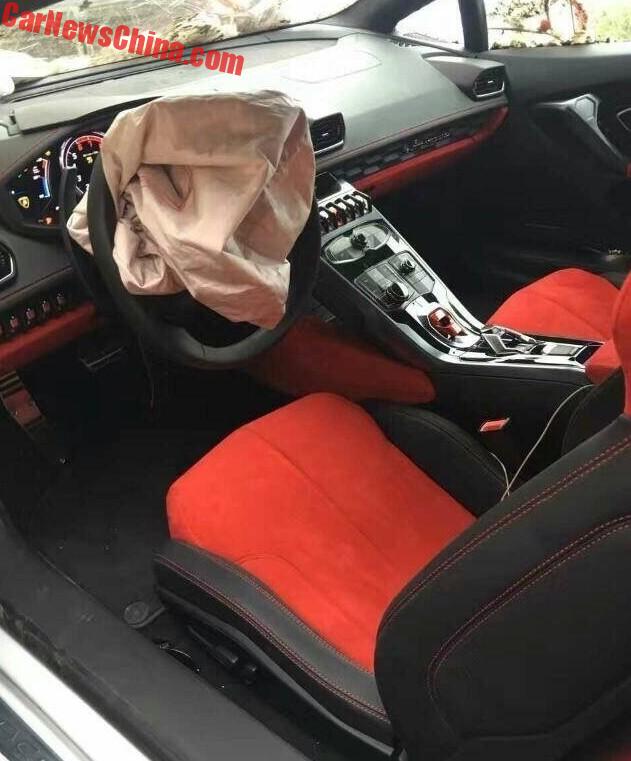 Kinky black over red alcantara interior. Driver's airbag deployed, passenger's airbag didn't. Windshield is broken.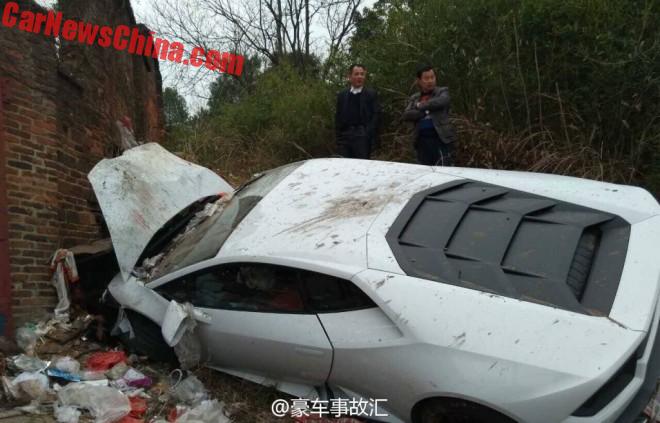 The front and front fenders are gone. front suspension is likely very damaged as well. Engine should be fine. It seems this Huracan can be repaired but it will be very expensive. A new LP610-4 goes for a massive 4.29 million yuan in China, that's 620.000 U.S. dollar. Power comes from a 610 horsepower V10, good for a 325 km/h top speed and a 0-100 in 3.2 seconds.