A dramatic car crash in the suburbs of Chenzhou, a city in China's Hunan Province. A brand new orange Lamborghini Aventador made a double hit; crashing into a hand-pulled trash cart and into a Nissan Tiida hatchback. The accident happened when the driver of the Lamboo, seen here in black playing with his phone, though be could pass between said cart and Tiida. But he couldn't.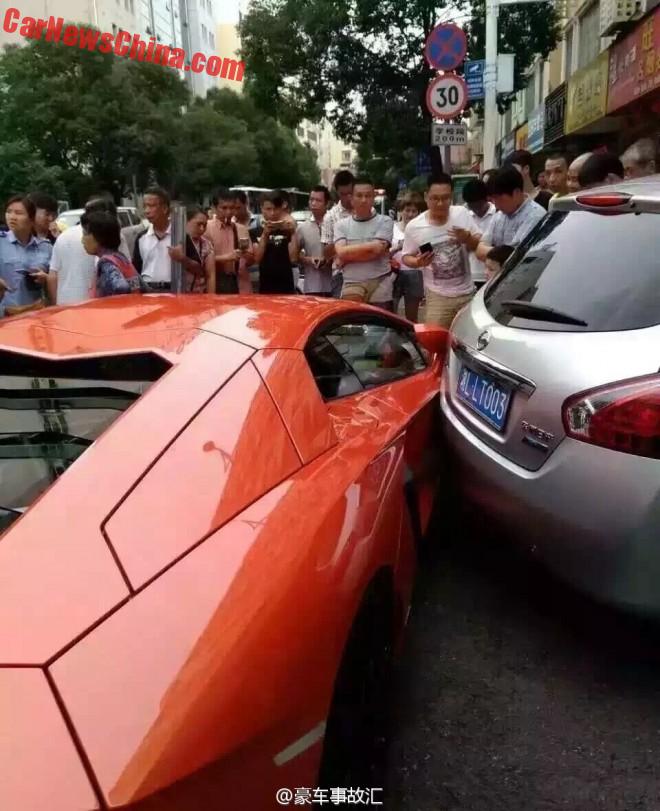 The Aventador hit the Nissan on the left side of the rear, causing damage to the mirrors and door. The Nissan seems largely undamaged.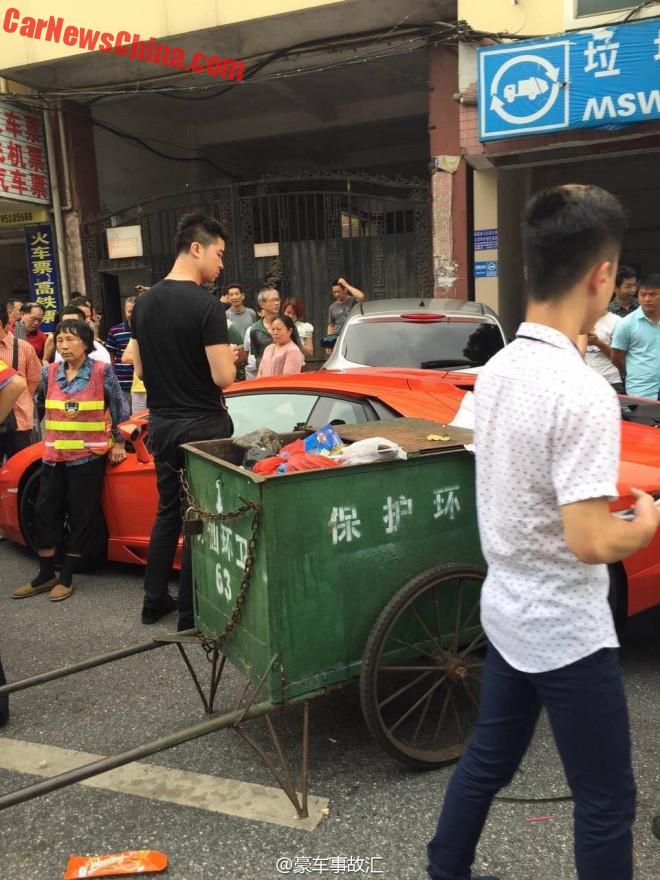 The operator of the trash cart can be seen on the left, a woman, leaning against the Lamborghini. Hopefully her trousers are clean, otherwise the poor supercar gets dirty as well as damaged.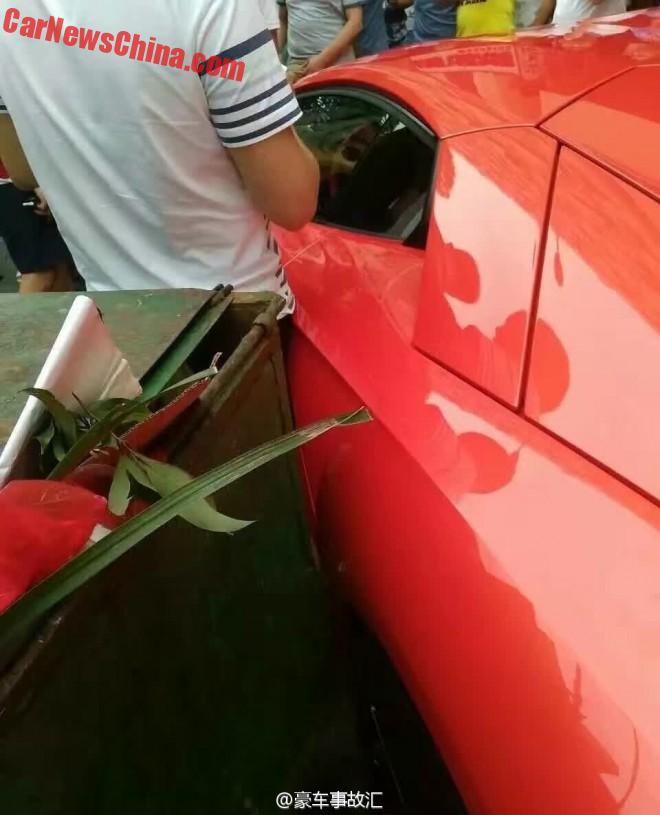 The Aventador hit the trash cart on the left side of the rear, causing some damage to the door. The trash cart seems largely undamaged.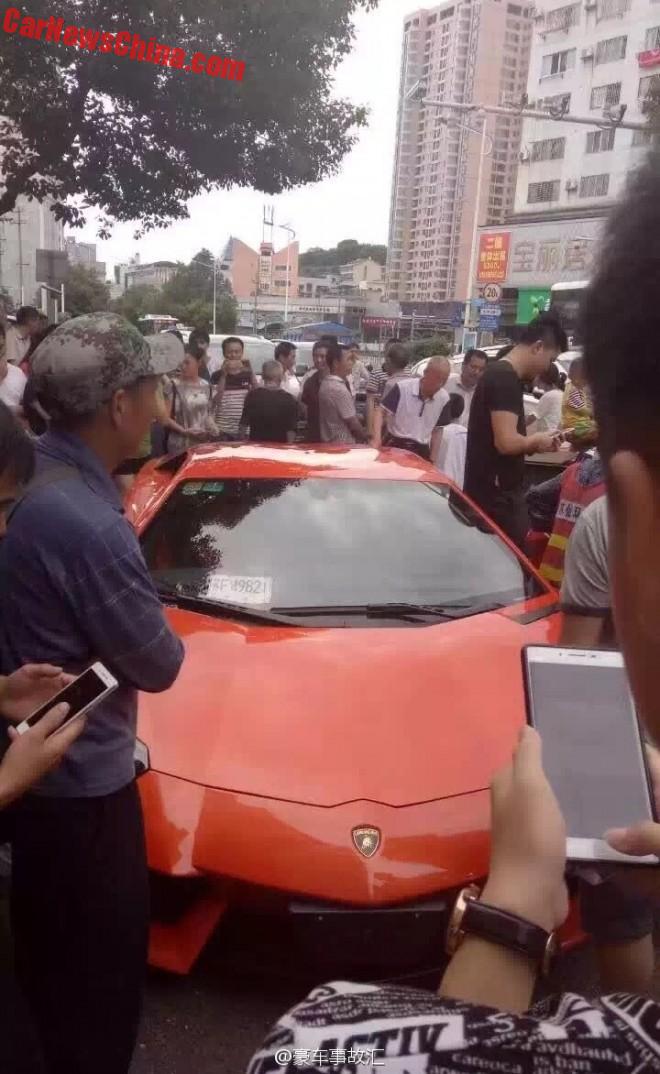 Local citizens came out of their houses to see the spectacle. Temporarily license plate behind the window, this is common on new cars but only allowed for a very brief period. If that period has passed insurance won't pay a penny! And the Aventador isn't cheap, price in China starts at a steep 6.48 million yuan or $1.05 million. But power is impressive. A 6.5 liter V12 with 700hp and 690nm, good for a 350km/h top speed and a 0-100 in 2.9 seconds. It will beat a trash cart any time.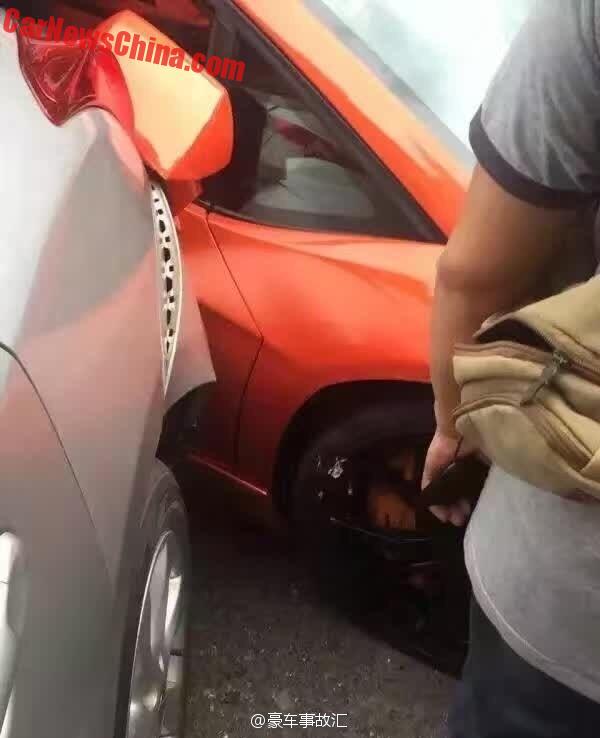 Black alloys with orange brakes.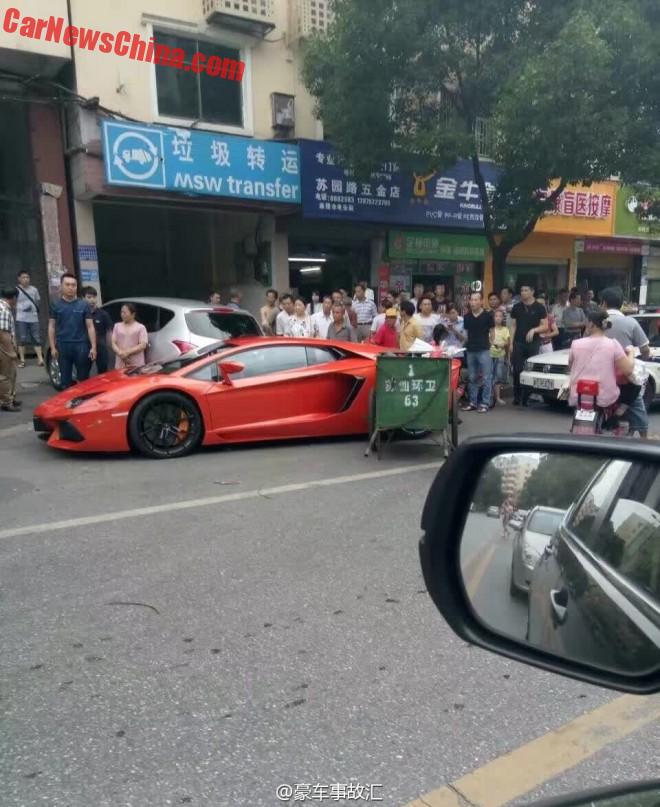 Police arrived, in an old Jetta, seen on the right. The Jetta was available for police and other government agencies all the way until 2014, while the new Jetta launched in 2013.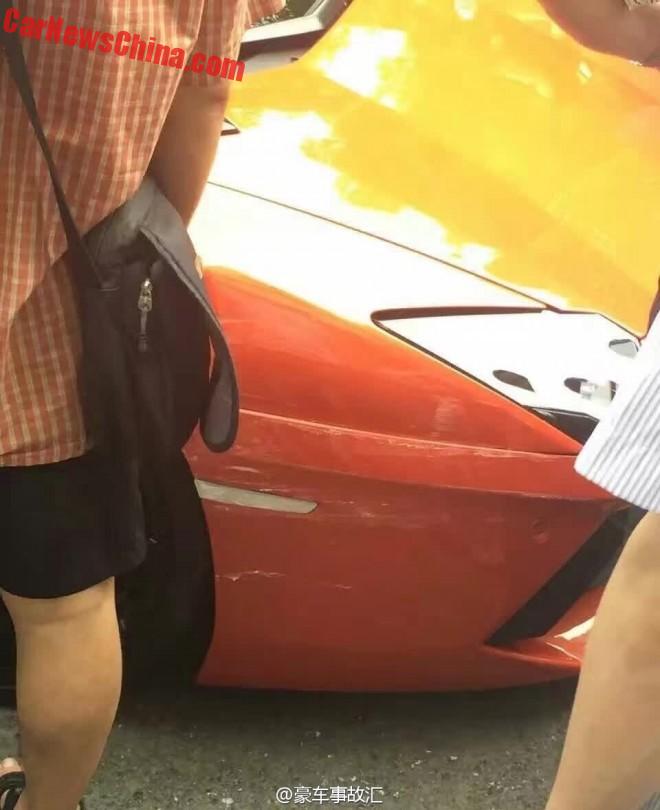 Serious scratches on the front bumper.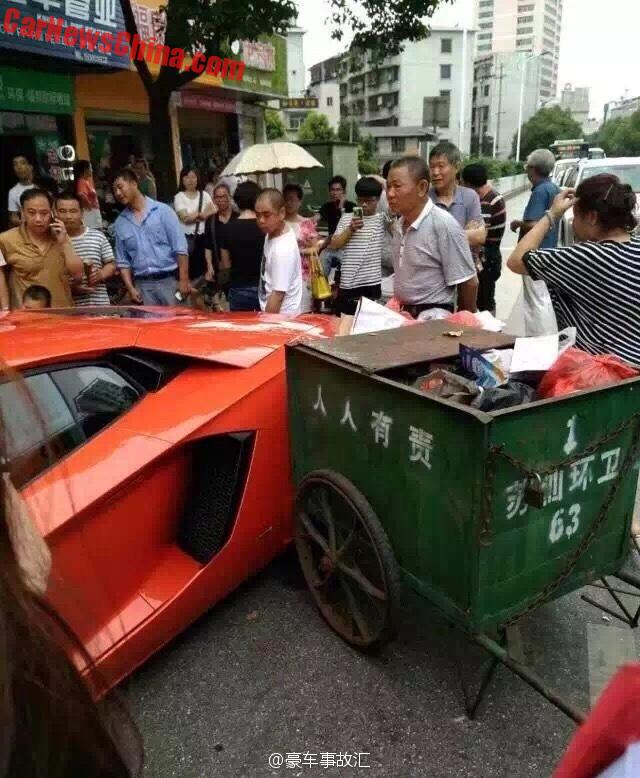 Trash cart isn't fully loaded. Operators get paid by the load. The poor woman will likely claim some cash for missed income. All that waiting around cuts into her rides!