The new Hyundai Celesta has been launched on the Chinese car market. Price starts at 79.900 yuan and ends at 115.900 yuan, positioning the Celesta at the top of the cheap-sedan line in Hyundai's confusing China lineup. The Celesta comes with a rather good looking shiny grille but it is not a totally new car.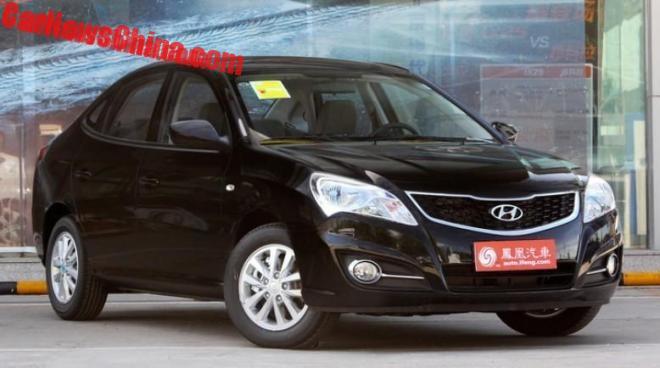 The Celesta is basically a facelifted and updated Hyundai Elantra Yuedong, which is a continuation of the fourth-generation Hyundai Elantra. Production of the fourth-gen Elantra in South Korea ended in 2010, but continued in China by the Beijing-Hyundai joint venture.
Bizarrely, production of the Yundong hasn't ended yet, it is still on sale today, and there will even be an EV version. Price of the Yundong starts at 74.800 yuan and ends at 95.800 yuan, or just a bit cheaper than the Celesta. They share the same engine: an ancient 1.6 petrol with a poor-ass 122 horsepower, mated to a five-speed manual or a four-speed automatic. Yep, that is really 5 and 4.
Beijing-Hyundai is a fascinating company. No car ever retires there.  They still produce the third generation Elantra, the fifth generation Elantra, the fourth generation Sonata, the fifth generation Sonata, and  the first generation Sante Fe, among other oldies.
The Chinese name of the Celesta is simply Xin Yuedong, or New Yuedong. Hyundai didn't bother to come up with a proper translation of Celesta.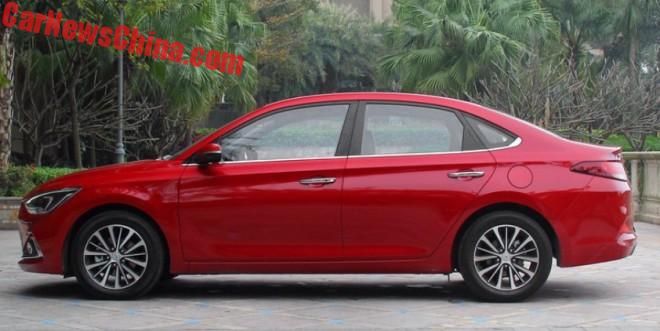 Somehow the new front and rear, the new spoiler, and the new wheels vastly improve the looks. For a facelift it is a job very well done.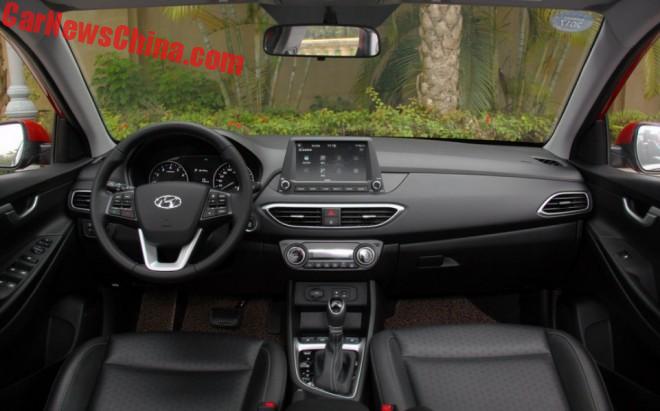 The interior and dashboard are new too. Jewel in the Celesta crown is the infotainment system, housed in a pod with an 8-inch touch screen, featuring Apple CarPlay.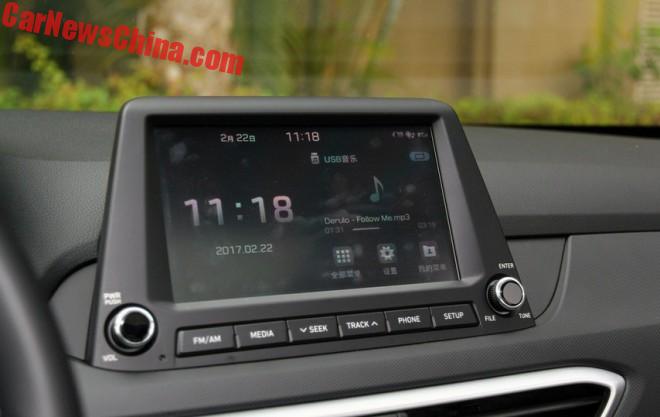 Graphics are just okay.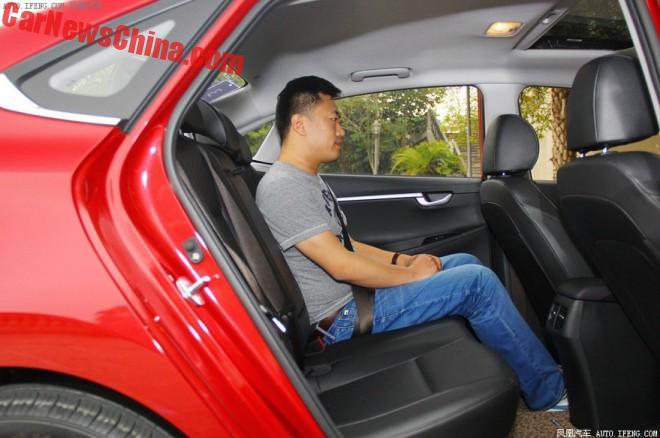 Enough space in the back for the legs and head, as this gentleman kindly demonstrates.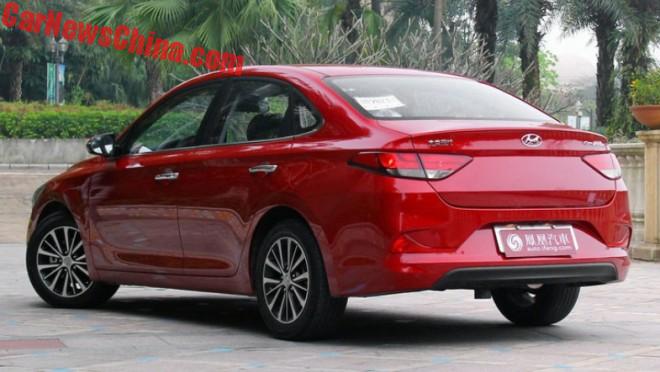 Large lights and hidden pipes. Shiny door handles a questionable detail. They would look batter in body color.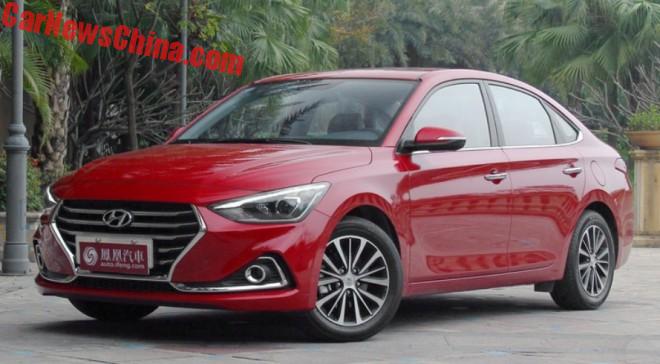 The new Hyundai Celesta for China that is actually a really old Elantra.