A big black and beautiful Hyundai Equus Limousine, Spotted in China at an Hyundai dealer in Beijing. The massive vehicles comes with a big 'n shiny grille, 19 inch wheels, and Equus badging all around.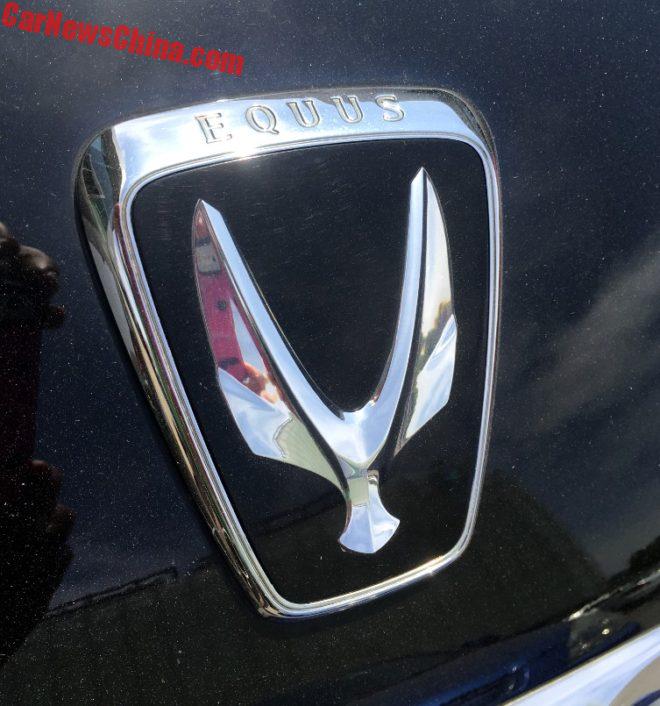 The Equus was the absolute top-end Hyundai money could buy. The name was used for a series of high end limousines, staring in 1999. In 2016 the Equus name was retired and replaced with the new Genesis name. The car we have here is a second generation Equus Limousine, the long-wheelbase variant of the Equus sedan, manufactured from 2009 until 2016.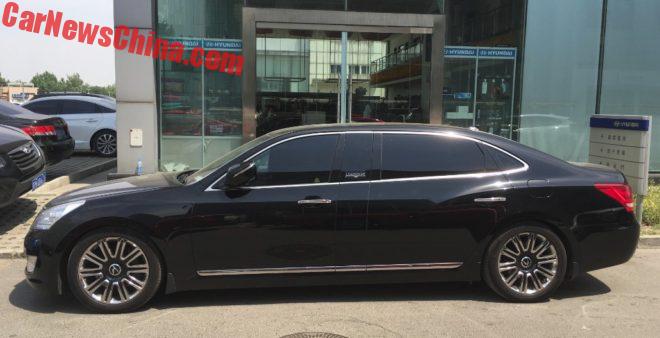 The Equus Limousine is a big car, extended by 30 centimeters in the middle for extra space in the back. Size: 5460/1900/1495, and wheelbase is 3045.
The Equus and Equus Limousine were sold officially in China by regular Hyundai dealers. It was available with two engines: a 3.8 liter V6 with 335hp and 396nm and a bad ass 5.0 liter V8 with 430hp and 510nm. Both engines were mated to an eight-speed automatic, sending horses to the rear wheels.
The car that I saw is an Equus Limousine VL380, powered by the 3.8 liter V6. It was offered until late 2016 starting at 958.000 yuan. The 5.0 liter VL500 limo went for 1.22 million!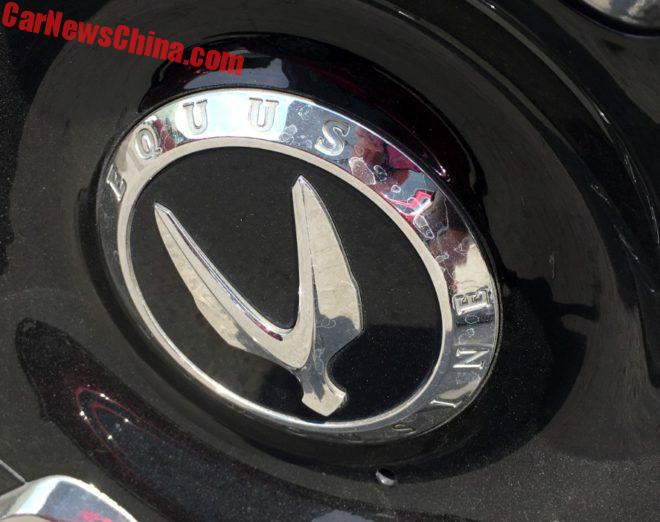 Hub caps with the Equus logo and the words Equus Limousine.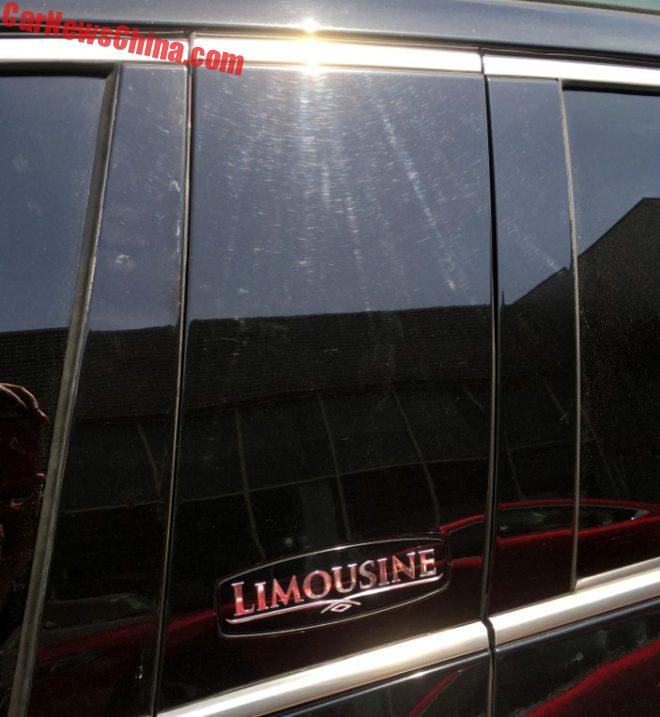 Plebs will know what they see; the Limousine badge on the B-pillar.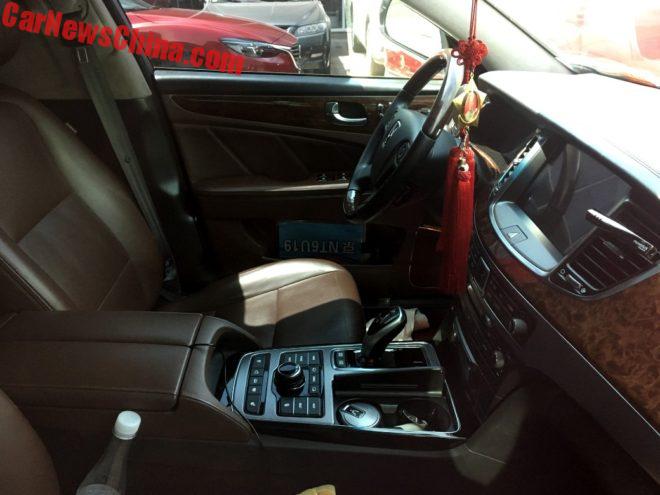 A very good looking interior with loads of real wood and leather. Brown seats in this particular car. Steering wheel looks strangely cheap.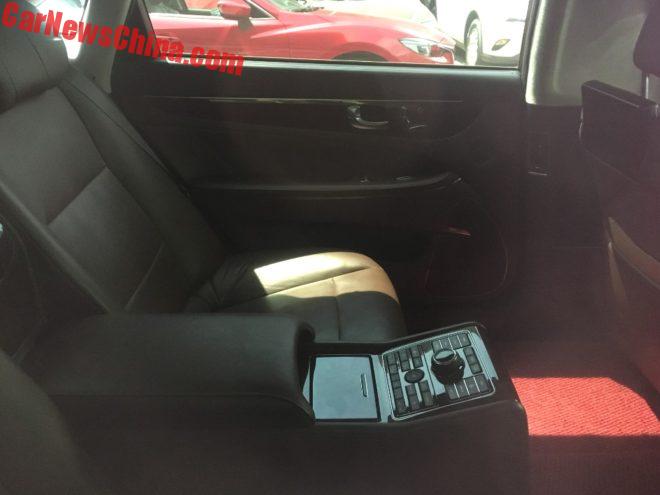 Two individual seats in the back, loads of space for the legs, and a TV screen for each passenger. The Equus was fitted with electronically-controlled air suspension (EAS) and continuous damping control (CDC) for extra comfort.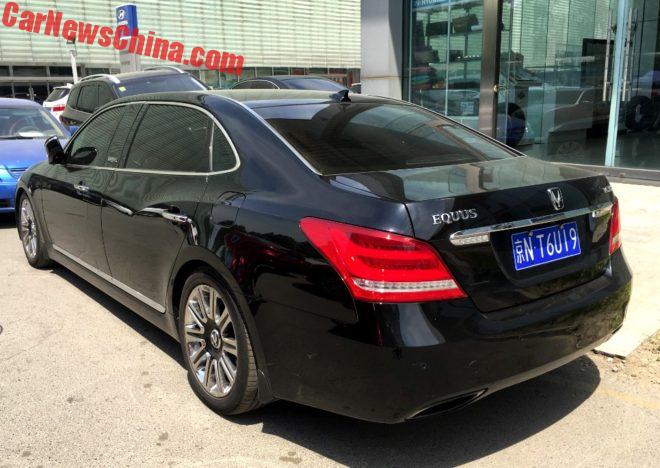 Everything about the Equus Limousine is big, and that includes the rear lights. They are enormous and very red.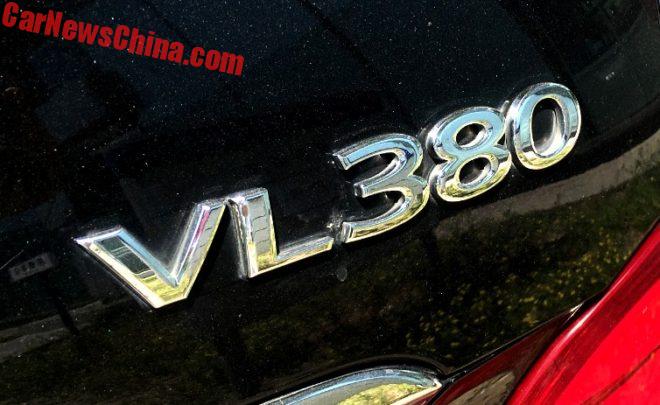 The VL380 badge.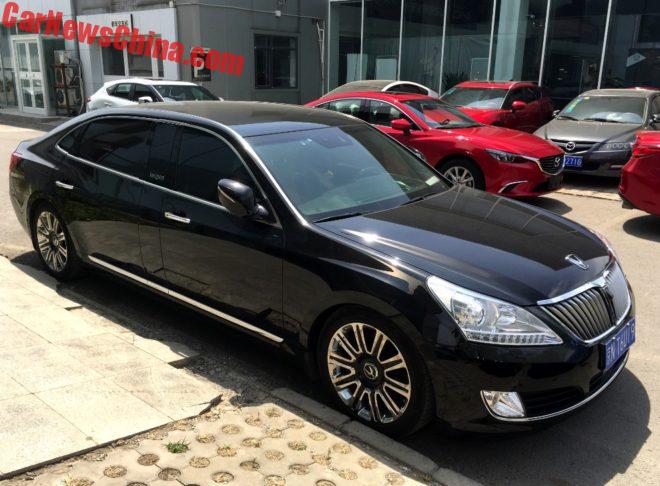 A stately South Korean car in the Chinese capital.