This is the 2018 Rolls-Royce Phantom, leaked in China from what appears to be an online configurator. The photos show the front, side, and dashboard of Rolls-Royce's new flagship. The car on the images is the top-spec Phantom Extended Wheelbase (EWB).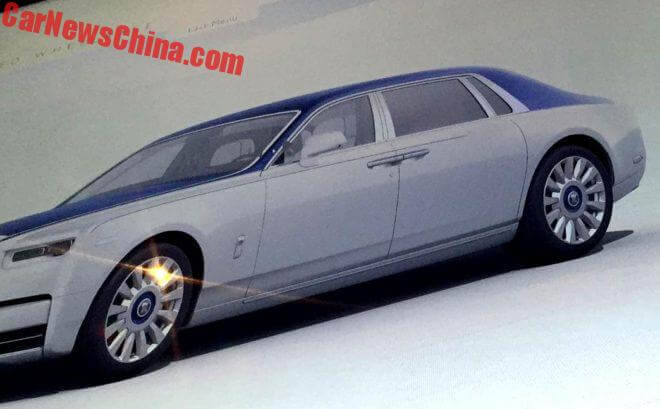 Design is more evolutionary than revolutionary; the basic shape of the outgoing Phantom more or less remains. But the new car seems lower, with a lower bonnet and roof line, and a longer rear deck. I especially like the lines starting at the grille, going over the bonnet, and then around the window.
The 2018 Rolls-Royce Phantom stands on a new aluminum spaceframe architecture, which will also underpin the upcoming Cullinan SUV. The Phantom will debut on the Frankfurt Auto Show in September and launch on international market in Q1 2018.
It will be powered by a new 6.75 liter twin-turbocharged V12 with about 600 horsepower. The EWB version will be over 6 meters long.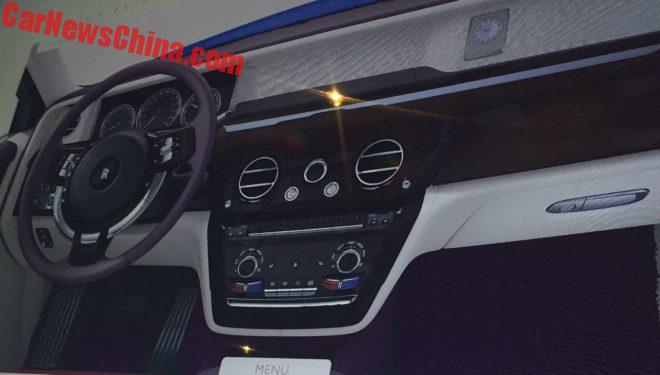 Dashboard still without much visible tech. No large touch screens or fancy touch pads. There is a screen hidden under the panel between the instrument binnacle and the clock. The steering wheel is a work of art with a beautifully crafted shiny rim. The controls for the aircon look strangely large and overly complex. Just to make sure: the menu tab below the center stack is not in the car (:.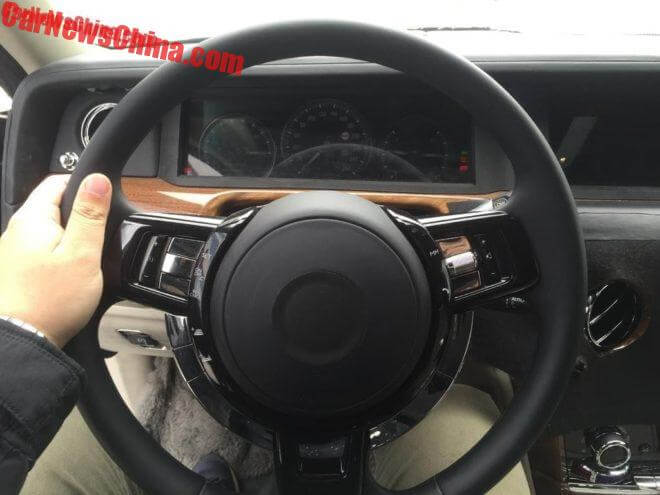 Earlier spy shot of the dashboard, showing the screen uncovered. The instruments are analogue. Rolls-Royce is probably going for "tradition" or such there but to me it looks hopelessly outdated.

Note text top left: Phantom Exte … … . We get it!