GM has released official photos of the upcoming China-spec Buick Regal GS, looking wild in blue with a speedy body kit, a GS badge on the black grille, shiny air inlets in the bumper, and racy wheels with red brakes and matte gray alloys. The Regal GS will hit the Chinese car market next month.
The engine of the Chinese Buick Regal GS  is a turbocharged 2.0 four-cylinder petrol with 255 horsepower, which is exactly the same engine as the one that powered the old China-spec GS. Not a single horse more! That ain't too good…
Things are much better in North America where the 2018 Regal GS which will get a 3.6 liter V6 with a massive 340 horses.
Why GM doesn't put this engine in the Chinese GS is not entirely clear. The most likely explanation is that this engine is not currently in production in China so GM would have to import it, and the hefty import duties on engines and related parts would make the car too expensive. The Regal is manufactured in China by Shanghai-GM.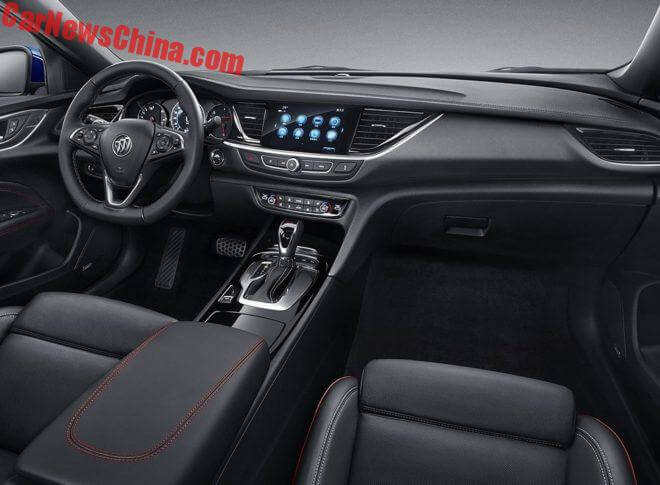 The interior gets the GS treatments with sporty seats, red stitching, a sporty steering wheel, and perforated pedals for that extra kilometer per hour.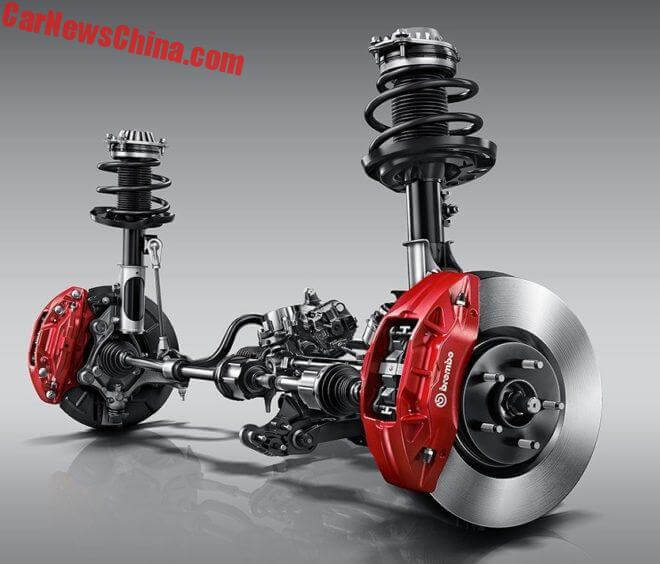 Buick says the GS will get Brembo brakes, CDC active suspension, and Flexride adaptive driving. 'Box is a 9-speed automatic.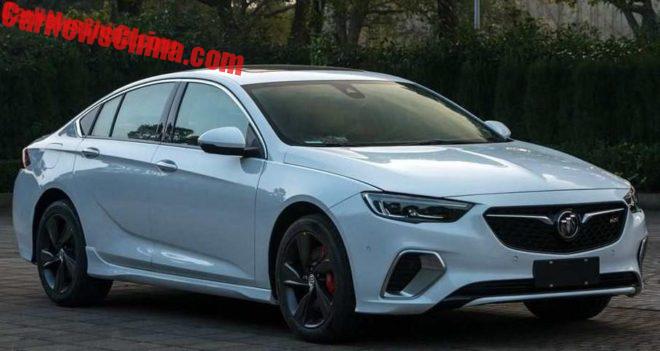 Earlier pic of white GS. It looks great, just needs some more power.