Official images of the new Geely Yuanjing X3, a cool looking small crossover hatchback that will hit the Chinese car market in Q3. The Yuanjing X3 was formerly known as the Yuanjing V3. The X3 comes with the typical Geely grille, a shiny strip in the bumper, skid pads fore and aft, side skirts, big black wheel arches, and just-usable roof rails. Yuanjing means Vision.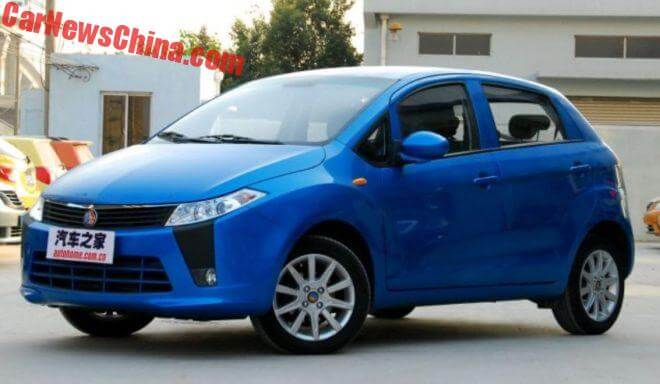 The X3 is not entirely. It is based on a car called the Geely Englon SC5-RV, a slow selling hatchback that was made from 2011 until 2014. It was very cheap, going for just 56.300 yuan in 2014. Engine was a 94hp 1.5/
The X3 will be powered by that very same engine, tuned up to 102 horses. The engine will be mated to a five-speed manual or a 4-speed automatic. Old tech but it will keep the price low; the range is expected to start around 60.000 and end around 80.000 yuan.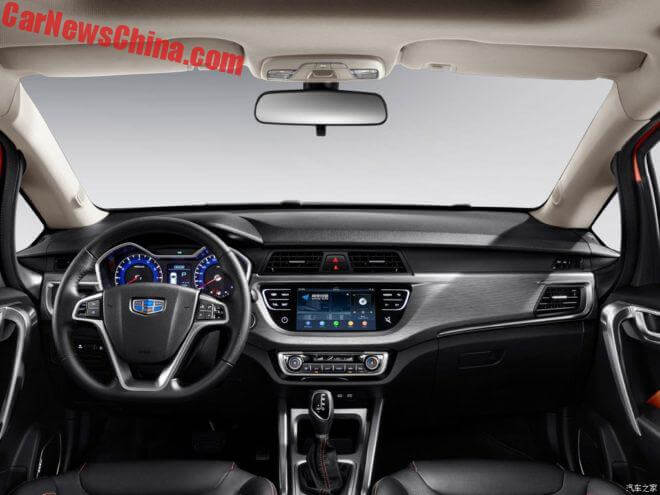 A bust dash with blue dials and an 9-inch touch screen. Dash design is in line with more expensive Geelies.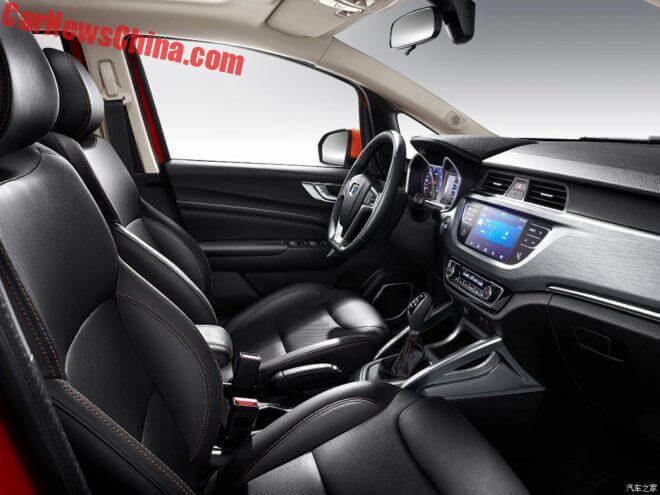 Sporty seats with orange stitching.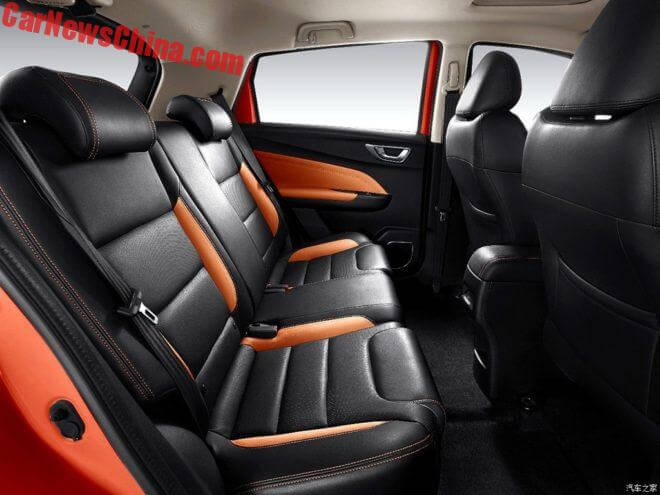 Life in the rear is even more orange!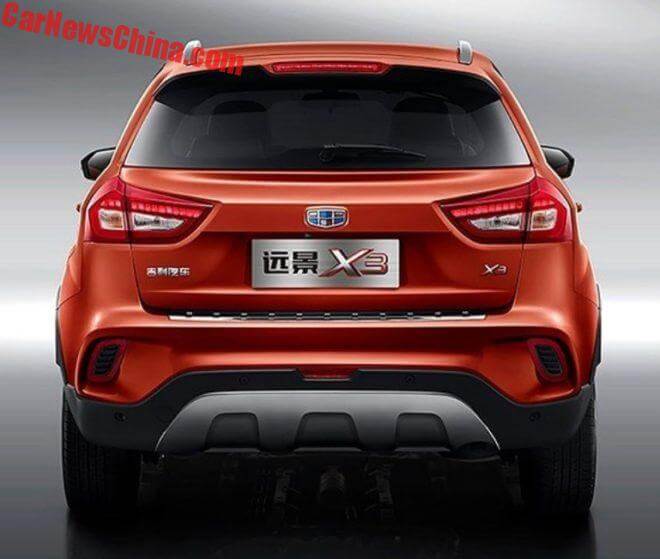 I like the mud guard atop the rear bumper. Will work well against those stinkin' shopping bags.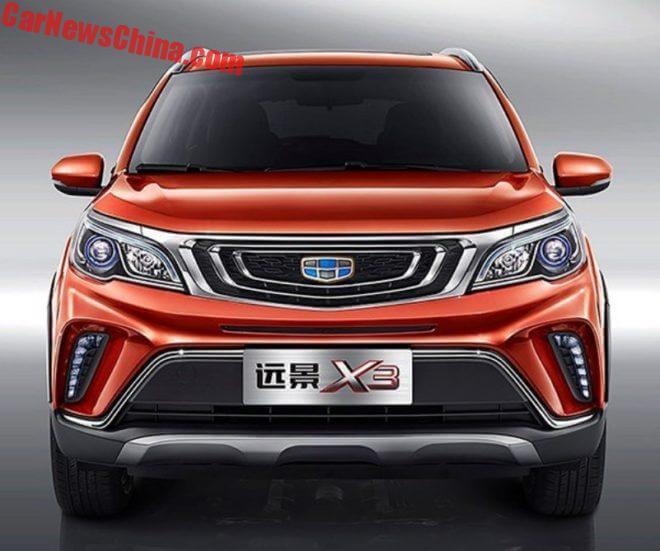 Grille tops out over the lights, LED's on the sides.
All in all a good looking little car. It might sell well because of its coolness and cheapness, and buyers in this segment won't care too much about the ancient stuff underneath.