New photos of the Hongqi LS5 SUV, looking great in white with the shiny grille and black A-pillars. Sad news: we have since understood that the Hongqi LS5 is not intended for the general market and will only be produced in small numbers for top government, party, and army officials; pretty much like the Beijing Auto BJ90.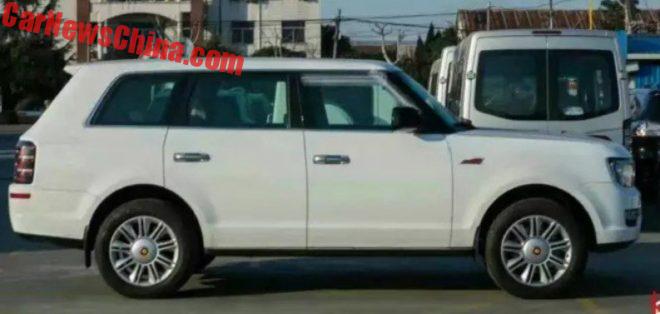 There have long been rumblings about these high officials driving around in Mercedes-Benz G-Class and Audi A7's. That didn't look good, according to many. Why didn't they drive something Chinese?, those many asked. Well, because not a single Chinese automaker made something in that high-end segment.
So the Chinese government ordered Hongqi and Beijing Auto to come up with a bunch of upmarket SUVs, and they did. Beijing Auto took the easy way and basically rebadged a Mercedes-Benz GLK. Hongqi went a bit further and designed a unique vehicle, albeit with some Range Rover influences. The origins of the platform and engine of the LS5 are still a mystery.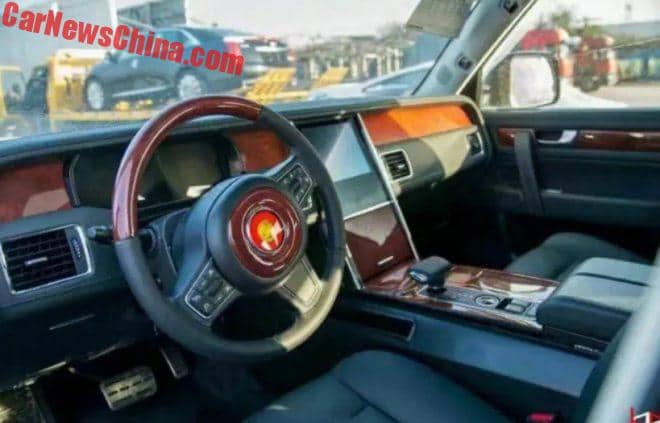 The interior is a work of art with rose wood panels, black leather, and perforated pedals. It has a digital instrument panel and a large touch screen in the center stack. The famous golden-sunflower badge sits proudly in the center of the steering wheel.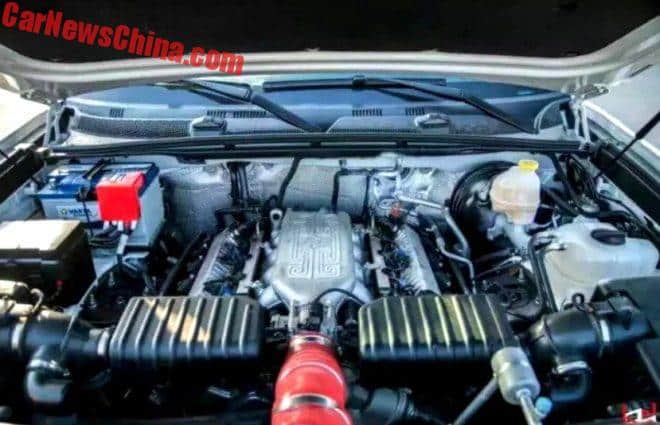 The engine is a 4.0 liter twin-turbocharged V8 petrol, with a nicely decorated block. The engine looks somewhat American to me but I am not sure. If there is anyone who knows more please let us know in the comments. Hongqi has state that the engine has an output of 500 nm. Earlier on they said it had 381hp and 530 nm. 'Box is an eight-speed automatic.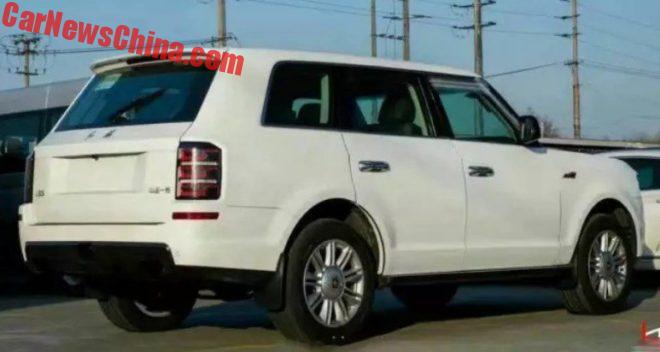 Rear lights with the same traditional Chinese 'kuilong' motif as seen on the engine. LS5 badge on the left, Hongqi badge in below the window, and a 'China First Auto' badge on the right. First Auto is short for First Auto Works (FAW), the mother of the Hongqi brand.