The infamous Zotye SR9 Porsche Macan clone is going plug-in hybrid. The SR9 HEV will debut on the Chengdu Auto Show later this month. The exterior appears to be unchanged compared to the petrol-powered car, but Zotye did…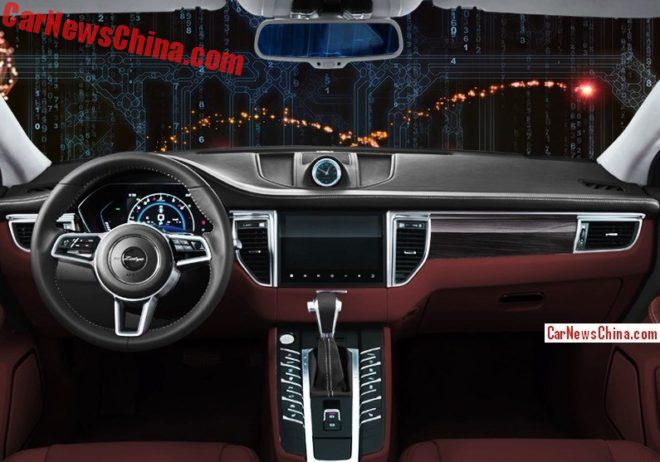 … fit an extra spacey instrument panel and extra luxurious looking wood.
The hybrid will combine the 190hp 2.0 turbo with an electric motor. Sadly Zotye hasn't disclosed output of the electric motor yet, but they do say the PHEV will do 0-100 in 5 seconds and that electric-only range will be 80 kilometers.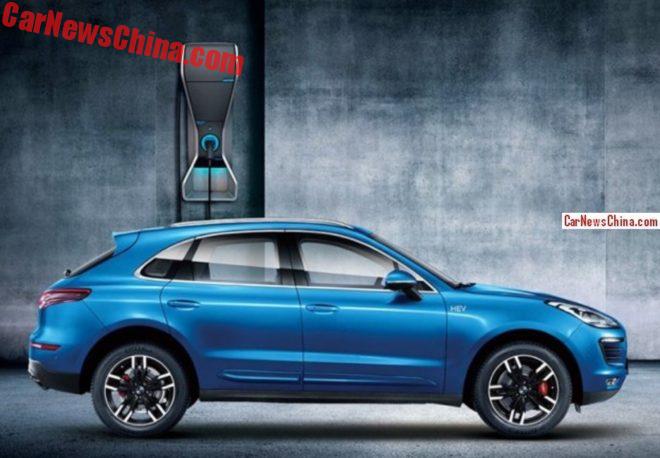 HEV badge on the front fender, just under the A-pillar. One might wonder why they didn't call it the SR9 PHEV, instead of HEV, as it is a plug-in hybrid electric vehicle, not just a hybrid electric vehicle. Hopefully we can ask Zotye about this on the Chengdu show…