The new Beijing Auto Senova D50 will hit the Chinese car market on November 8. Price will range from 74.800 yuan to 99.800 yuan. The new Senova D50 arrives with a totally new design compared to the outgoing car: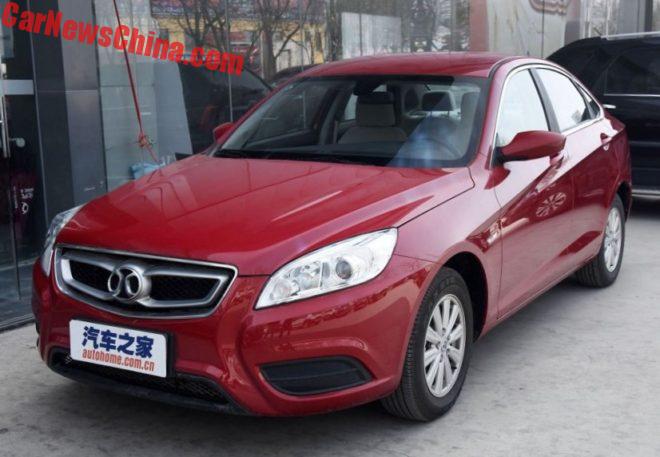 The difference is so big one might wonder why Beijing Auto didn't come up with a new name.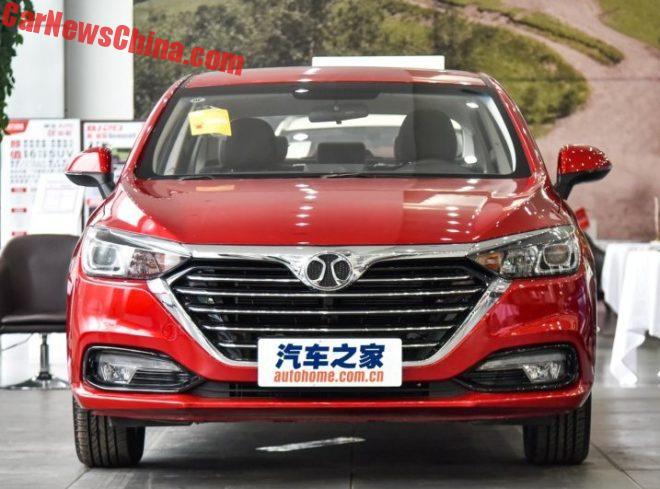 The new car is far more modern, more rounded, more bling, and it even has some character. Good work by Senova's designers.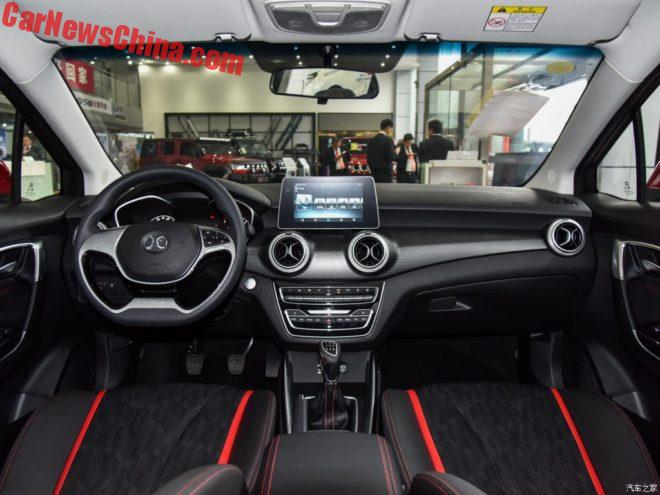 The interior has been vastly improved too, and I especially like the shape of the steering wheel and the big air vents with the Beijing Auto logo inside.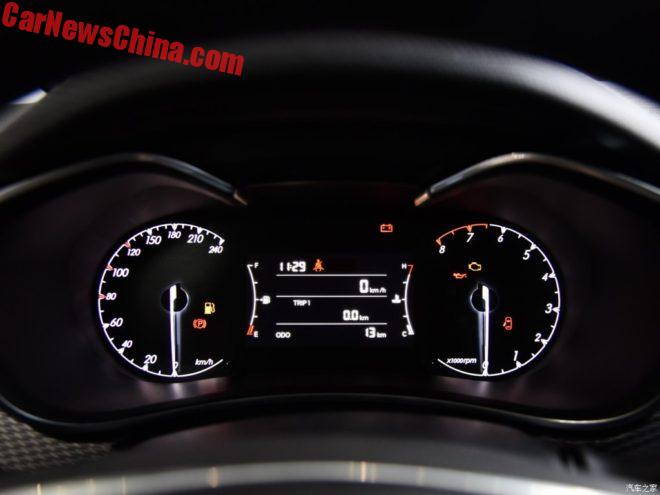 Analog dials with a small screen in between. Senova isn't really into digital instrument panels yet. They better hurry, because many competing Chinese car makers are.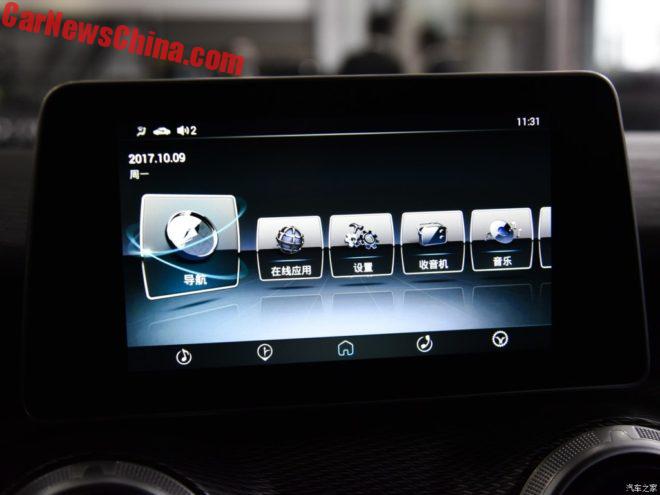 The 8 inch touch screen is small and the graphics look a tad too old fashioned.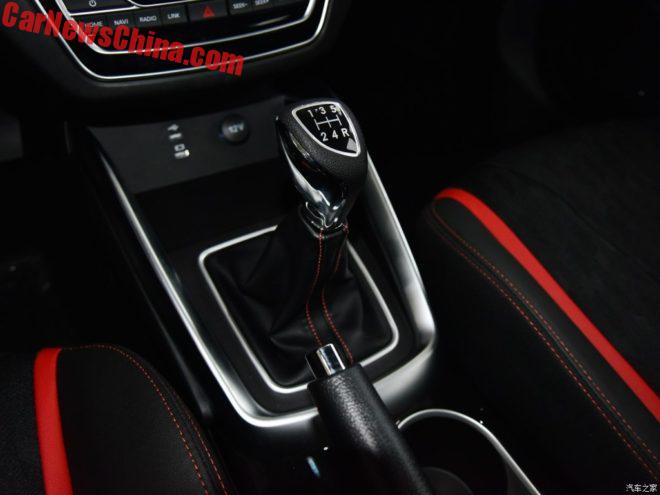 Oddly shaped gear knob, but the red stitchings are nice.
All that red screams sporty. Sadly however the engine is anything but. The new-ness of the design does not extend to the oily bits. The platform and engine are unchanged. Power comes from a seriously old 1.5 liter four with 116 hp and 147 Nm, mated to a 5-speed manual or CVT.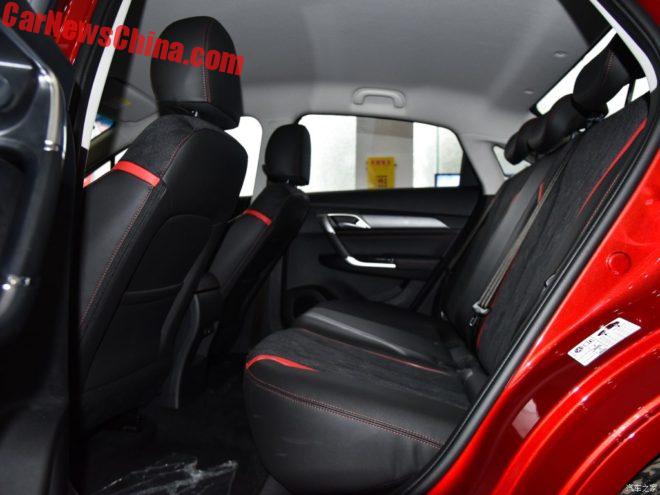 White ceiling lightens up the otherwise rather dark cabin.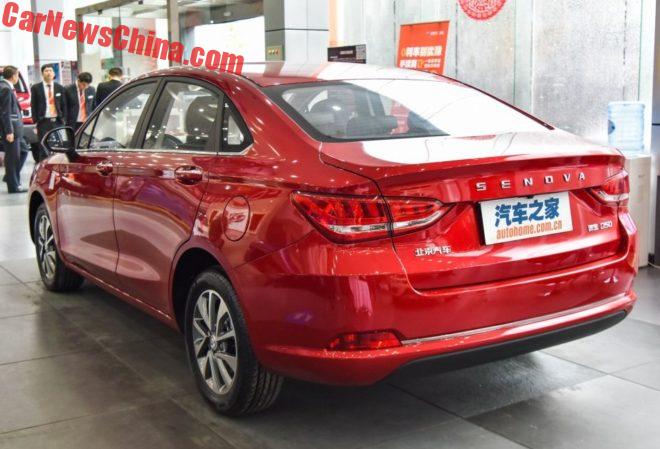 Spoiler nicely integrated in the boot lid. This Beijing baby needs downforce!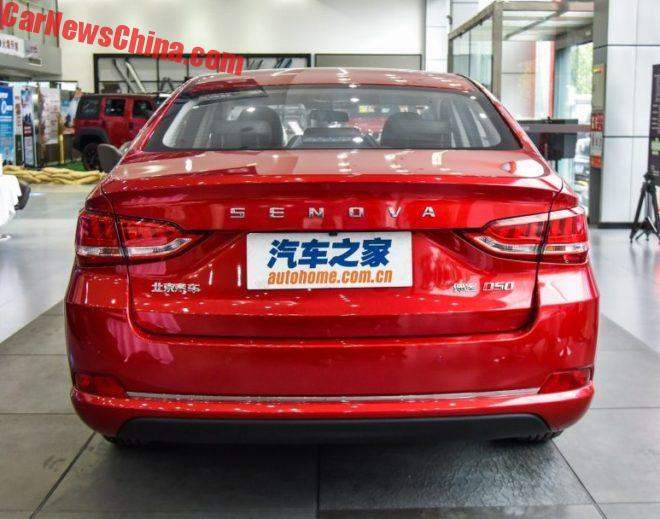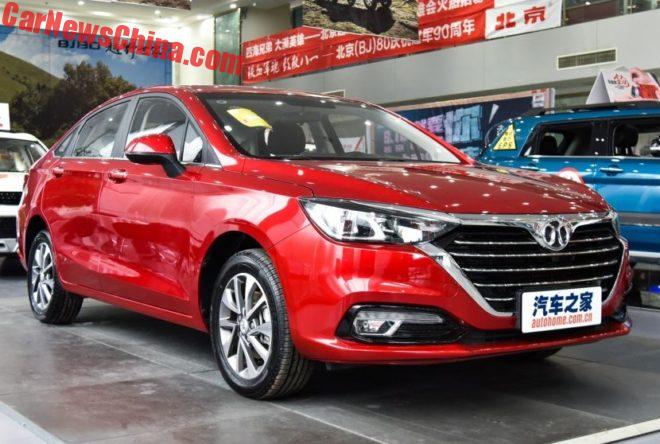 Old platform? Add bling and nobody will notice.