New Spy Shots of the Cowin X7 SUV, the new flagship of the Cowin brand. The X7 will seat seven, it will look sporty and hip, and it will be launched on the Chinese car market in early 2018. Cowin is a trendy budged brand under Chery Auto.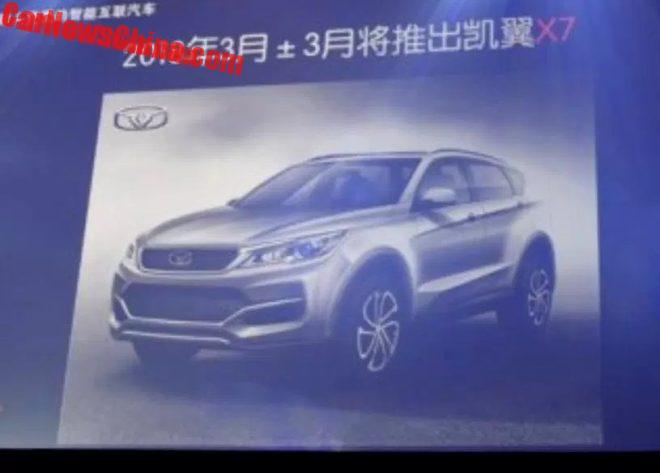 Image that was shown at a product presentation for Cowin dealers. The production car looks mostly the same.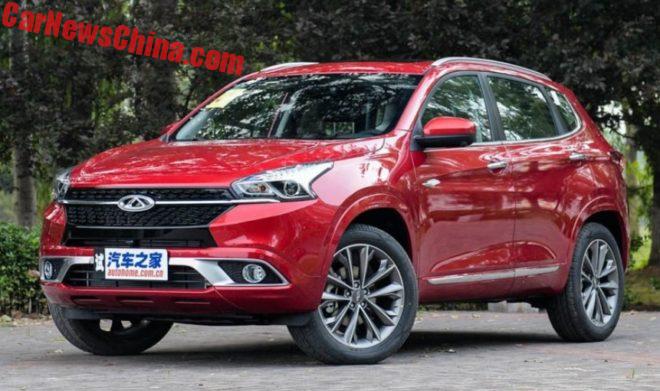 The Cowin X7 is based on the Chery Tiggo 7, but it is bigger. When seen from the front the Cowin X7 and the Tiggo 7 look very similar, but when you take a look from the rear you can see that…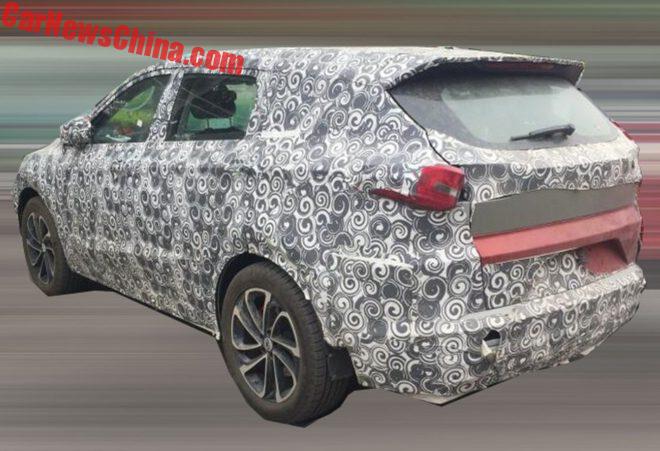 … the Cowin X7 is a much longer car, needed of course to seat those seven people, whereas the Tiggo 7 seats only five. It appears that the wheelbase is a bit longer, and the rear overhang a lot longer. Compare with…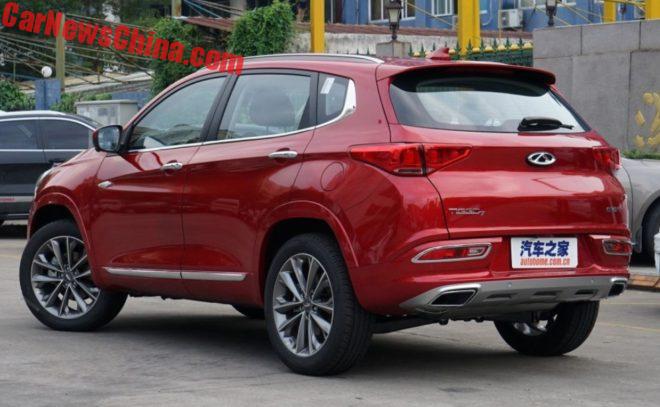 … Tiggo 7.
Interestingly, Chery is also working on a 7-seat SUV, but that one will be based on the Chery Tiggo 5, and positioned in a lower segment of the market.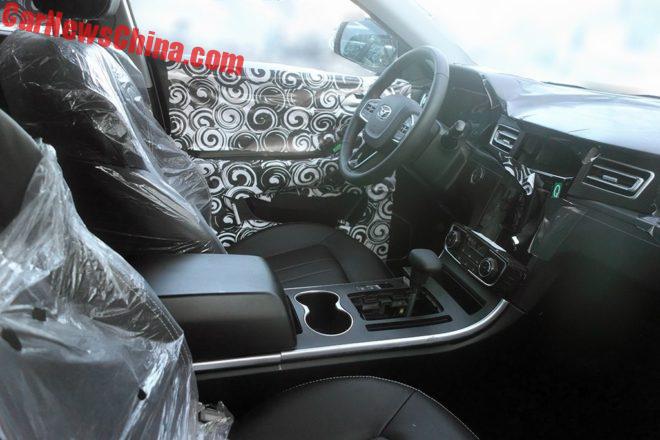 The interior of the Cowin X7, very classy and luxurious, almost too much for the target audience. Note the empty space in the center stack; that is where the touch screen will be: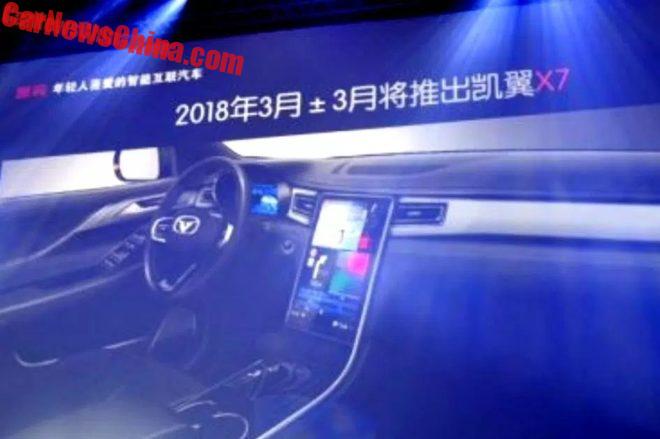 Now that is a proper screen! It seems to be at least 12 and possibly even 14 inch. The instrument panel is fully digital.
Handily, the slides also tell us that the X7 will hit the Chinese car market around March. Price is yet unknown, but if we take the Tiggo 7 as a base a good guesstimate would be a starting price of about 120,000 yuan.
There still uncertainty about the engine. Earlier on we heard the X7 would get a 3.0 turbo V6. A bit hard too believe indeed. The latest is that it will get the same 1.6 turbo that will power the upcoming Chery Exceed. This engine has an output of 190 hp and 265 Nm.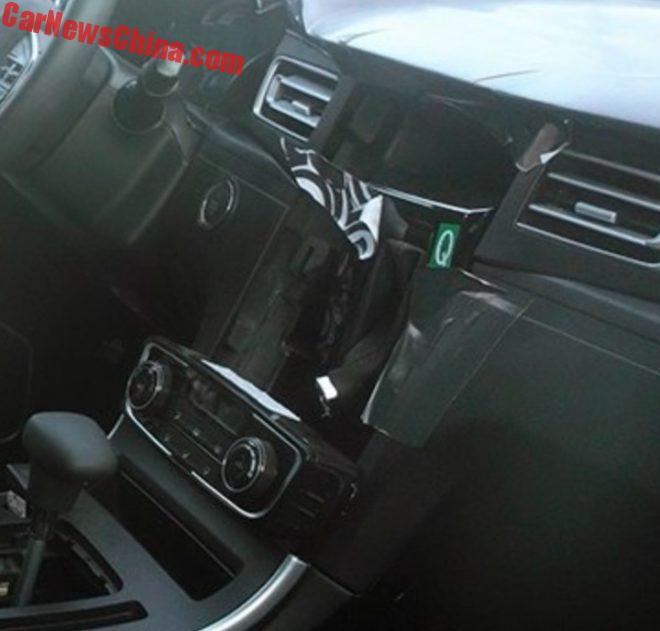 Aircon controls in a separate unit.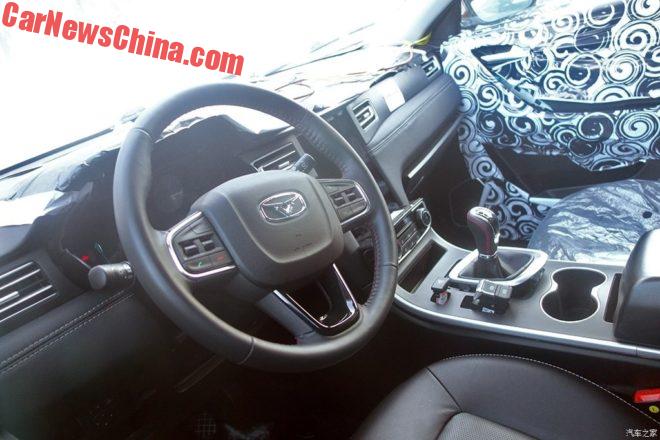 Another test car with a manual 'box.