This is the new Jaguar XE L for China. The XE L is the long-wheelbase variant of the Jaguar XE sedan. It will debut later this week on the Guangzhou Auto Show and launch on the Chinese car market in December. Price will range from 298.000 yuan to 418.000 yuan.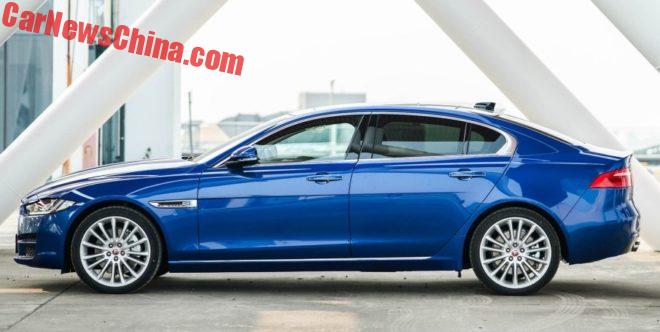 Wheelbase is extended by 10 centimeters for more space in the back. You can best see the extension by looking at the roof line from the B-pillar to the rear. The line stays straight much longer than on the regular XE. Compare: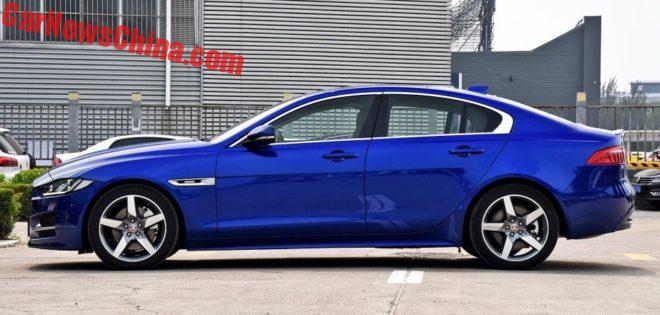 Regular XE.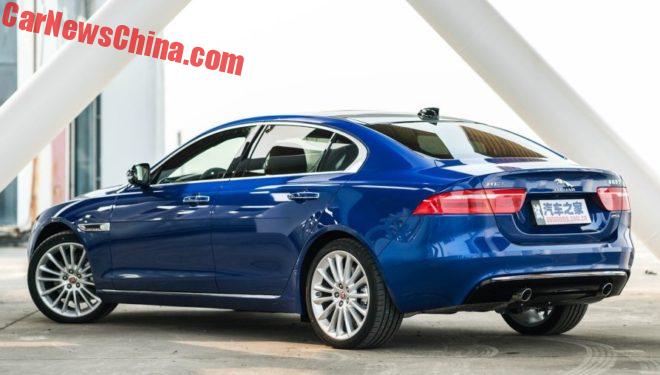 The XE L is  manufactured locally at the Chery-JLR joint venture. Engines: 2.0 with 200 hp and another 2,0 with 250 hp. The former will be designated 20T, the latter 25T. The Jaguar XEL will compete with comparable locally-built L-cars, including the C-Class L, the Audi A4L, the BMW 3Li, and the Volvo S60L.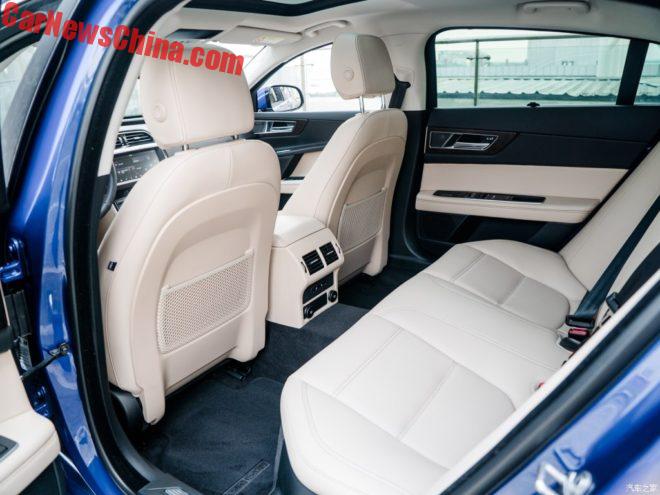 Ten centimeters might seem a little but it translates into a lot of extra space for the legs or the dog. Nice beige leather with gray carpets.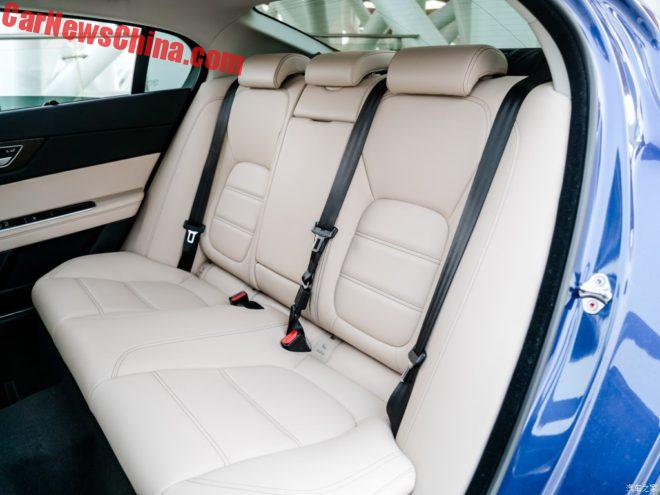 The bench looks almost sporty but the middle seat seems useless.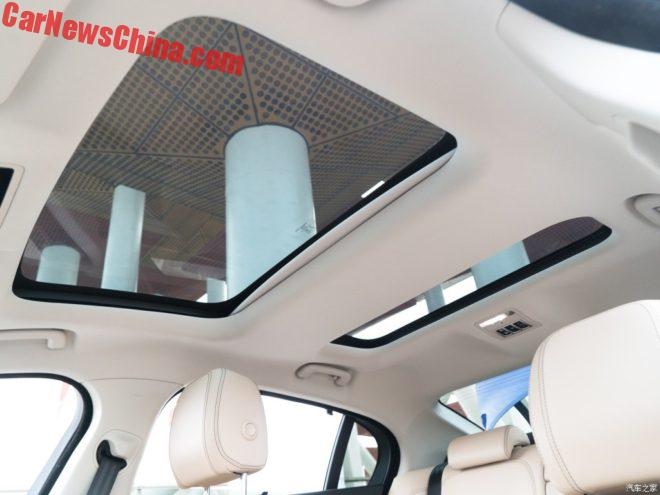 The rear passengers get their own mini sun roof, looking odd.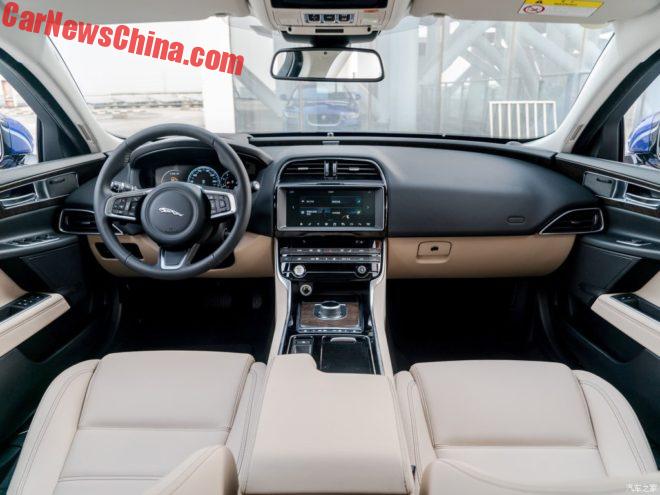 Dash is the same as on the regular car.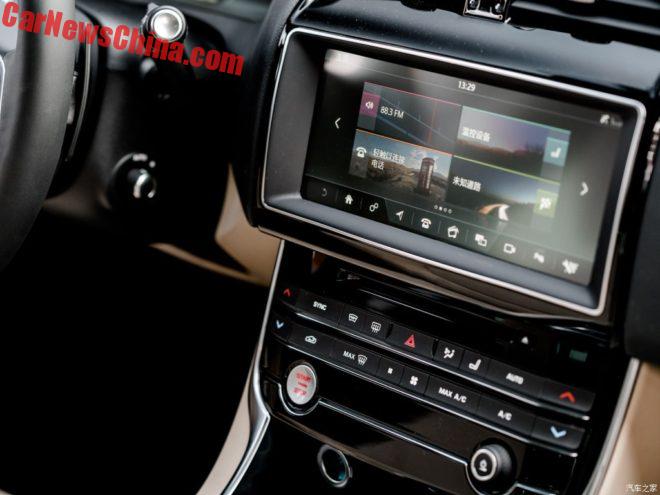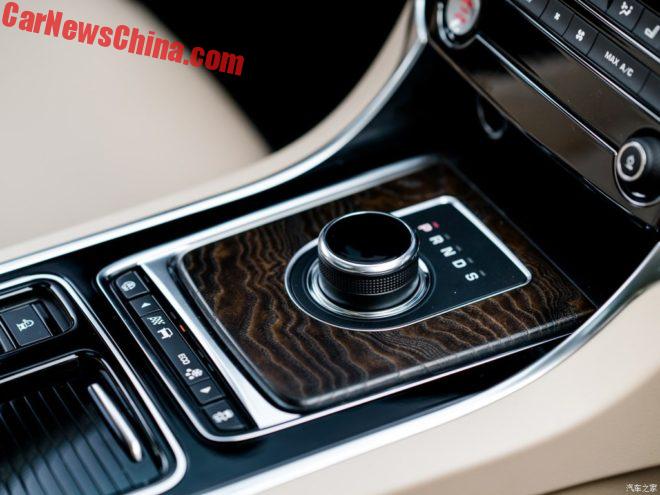 Wood is always good; panel around the drive selector.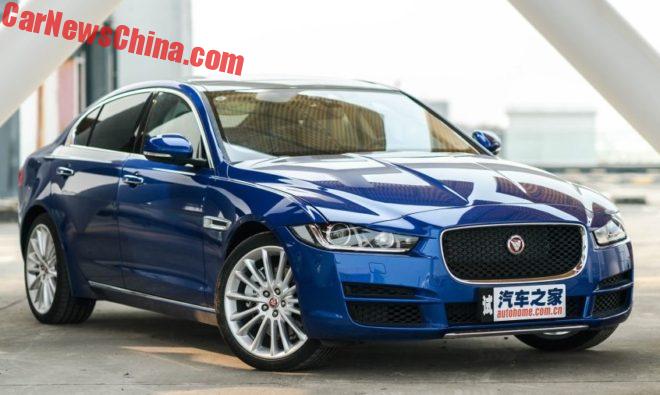 Riding limousine in a XE L. In China you can.