New photos of the upcoming Baojun 530 SUV for China, showing a very dirty example, even with dog pee on the front wheel. It has a temporarily license plate behind the window. This could be an early production car or a late test car. In any way, treating a new Baojun like this is bad.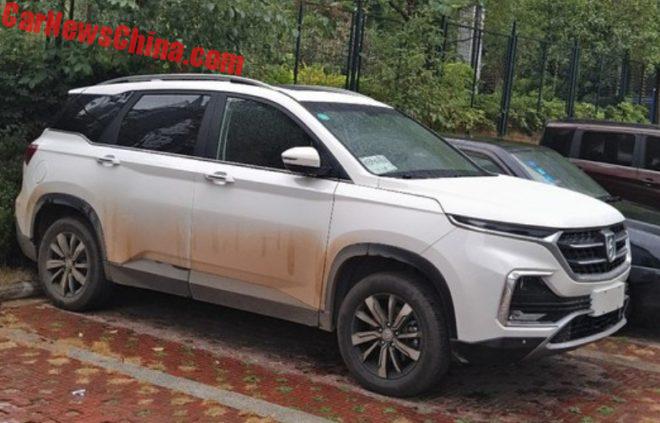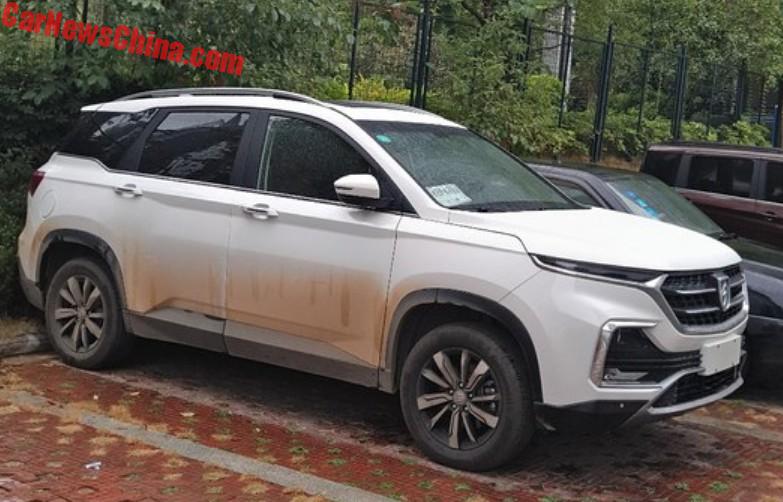 Baojun is an entry level brand under the SAIC-GM-Wuling joint venture, in which GM has a 43% stake. The other partners are SAIC (aka Shanghai Auto) and Wuling Automotive.
SAIC and GM are also tied up in the giant Shanghai-GM joint venture that makes Buick, Chevrolet, and Cadillac cars for the Chinese market.
The Baojun 530 is a 5-seat SUV that will be positioned above the exiting Baojun 510. It will debut on the Guangzhou Auto Show later this week and launch on the Chinese car market in early 2018. Price will start around 90,000 yuan or $13,600, positioning the 530 in the most competitive segment of the compact SUV market.
There will be two engines available: a 1.8 with 135 hp and a 1.5 turbo with 150 hp. A hybrid will joint the lineup later.
Size: 4655/1835/1760, and wheelbase is 2750.
Design is certainly interesting with mean looking lights, a big grille, and little knack in the roof and shut lines over the C-D pillar. Baojun means 'Treasure Horse', hence the giant horse head logo.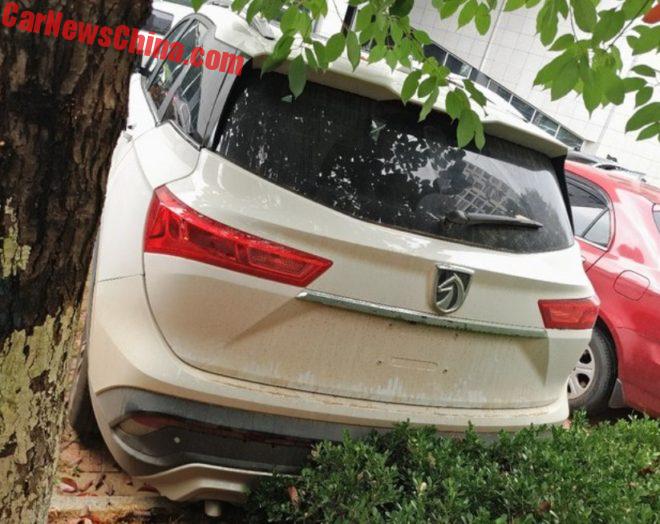 Lights look great. Truly gigantic logo.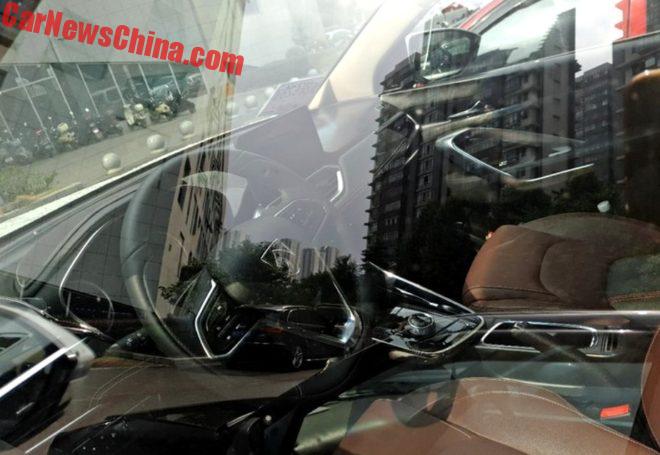 The interior with a 9-inch touch screen, analog dials, a steering wheel with a shiploads of buttons, and seats clad in trendy orange leather. Note center tunnel with a drive-selector dial. This might be the hybrid because on other photos we saw a traditional gear lever there.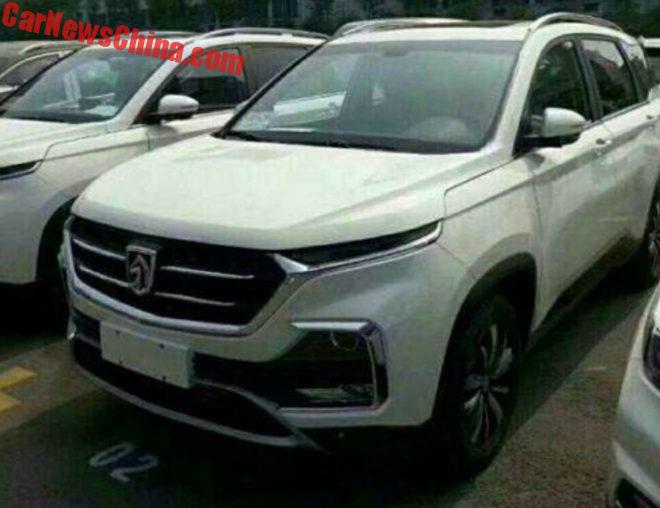 A whole bunch of 'm at the factory, with…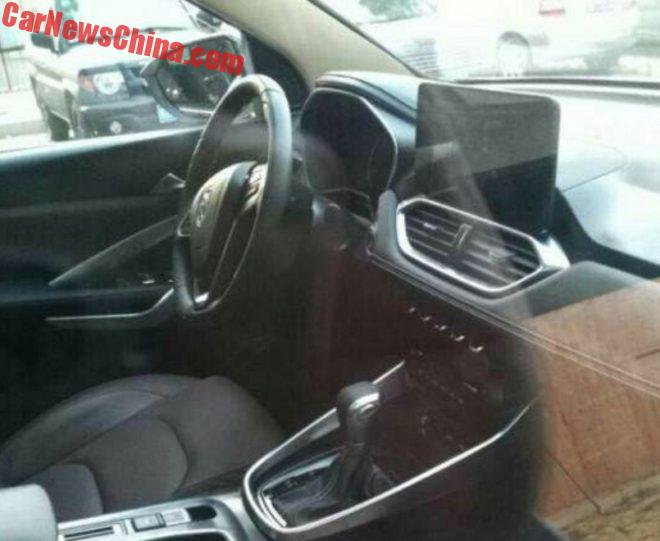 … a gear lever.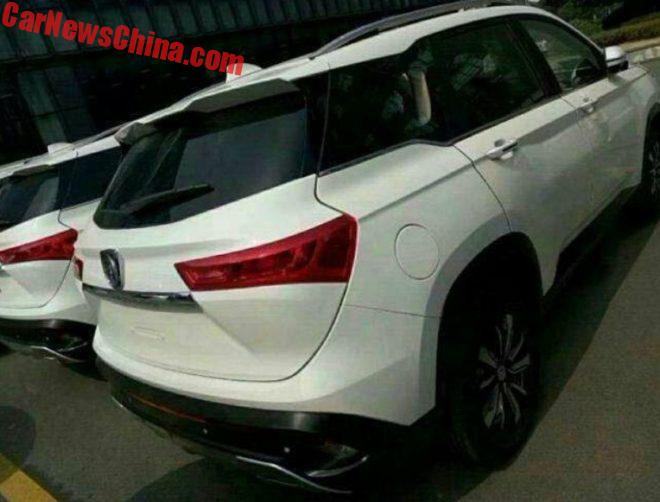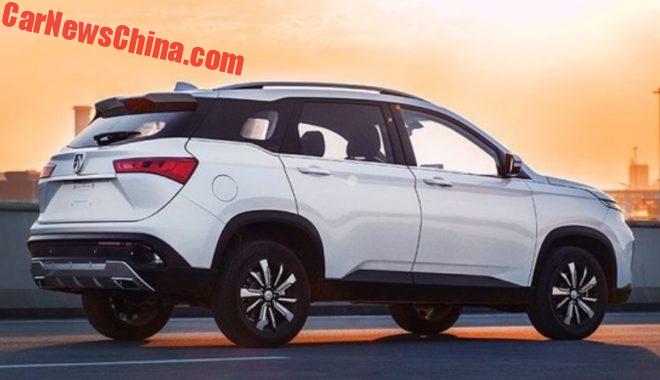 We also got a few new factory photos. The exhaust pipes are located very low in the bumper, and far back, almost under the car.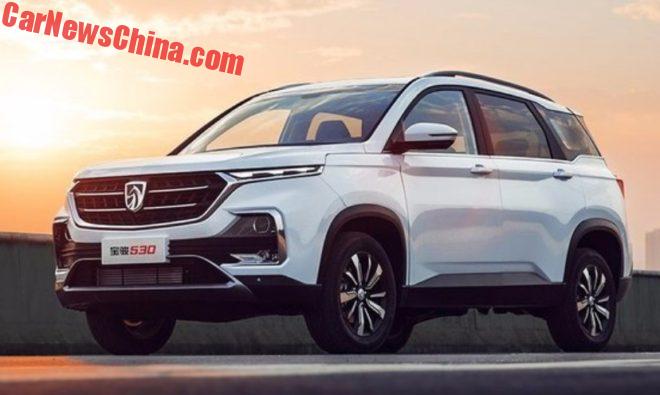 The new Baojun 630 SUV for China.