A BIG exclusive at CarNewsChina.com today: this gray little lightning is the still ultra-secret Lynk & Co 02, which will only be launched sometime late next year. The  Lynk & Co 02 is a car that is hard to define. It is a true crossover, mixing elements of an SUV, a hatchback, a sedan (really), and a SUV coupe. It sure looks cool, especially with its fiery red detailing and wheels.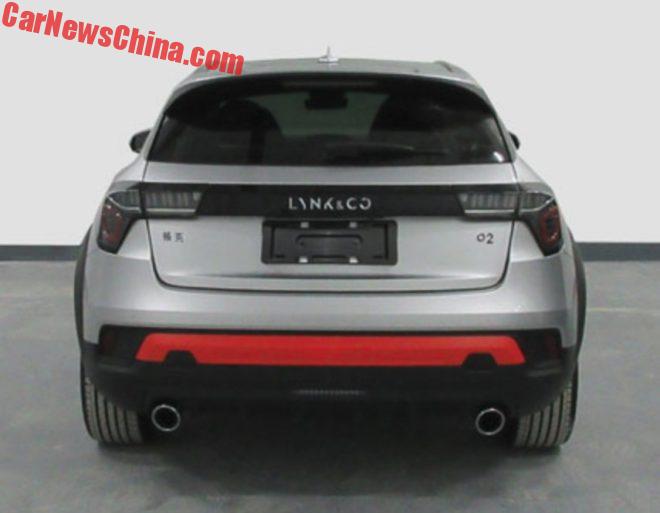 And there is the sedan part, right on its behind. A similar idea as the Volvo S60 Cross Country and the Borgward BX6. Red strip on bumper looks great.
Power comes from the Volvo 1.5 liter turbocharged 3-pot with 177 hp and 265 Nm. The engine is made in China by Geely and has the JLH-3G15TDC engine code. Unlike the Lynk & Co 03 sedan it will not be available with the Sweden-made variant of the same engine.
Size: 4448/1890/1528, and wheelbase is 2702.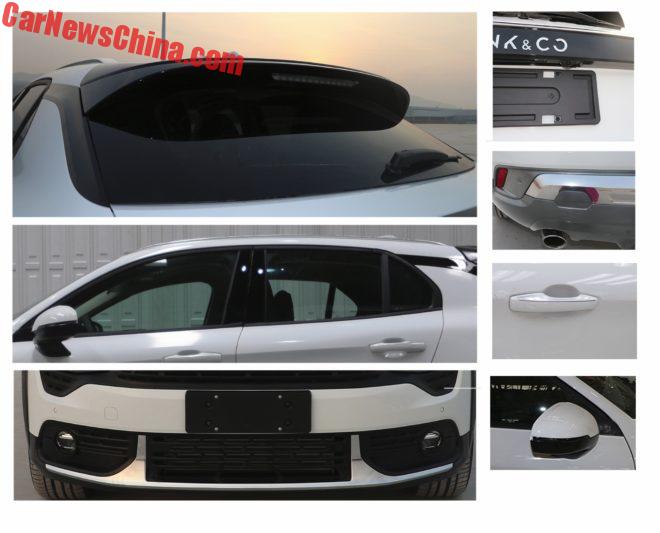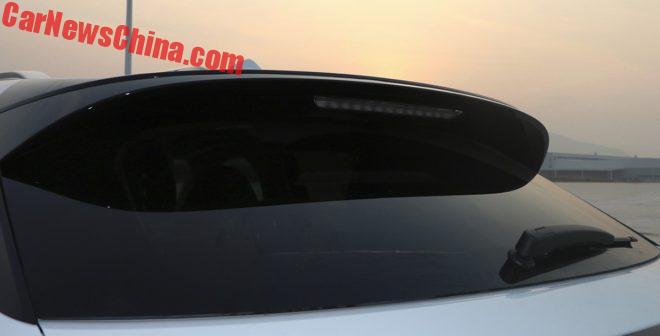 Just like a hatchback, but it isn't. Confusing car, but good looking.
I want my bumpers in pink purple.

And my wheels in blue.