This white wonder is the final production version of the Lynk & Co 03 sedan, and it looks almost identical to the 03 Concept. The entire front is very similar to the 01 SUV, but with a different lower-bumper section. The grille seems a tad to black to me, it needs some shine somewhere.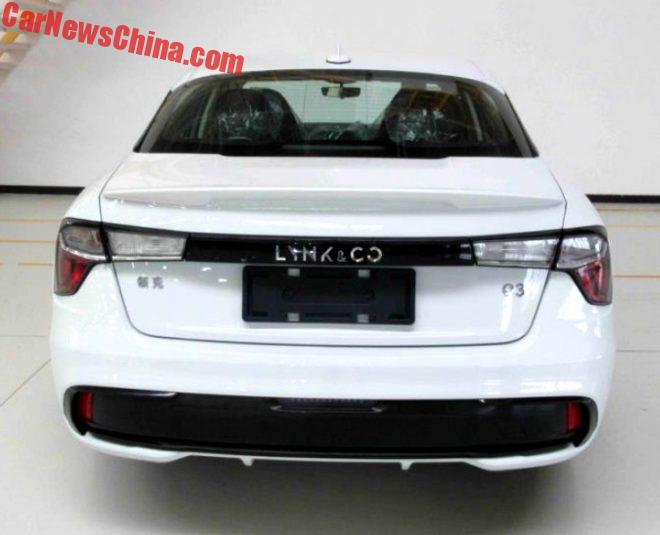 The 03 has a very pronounced spoiler on the boot lid. It wasn't as big on the concept. Engines will be the same as in the 01:
1) a 1.5 liter turbocharged 3-cylinder with 177hp and 265nm. Engine code: GB15T2. Top speed: 205 km/h.
2) a 2.0 liter turbocharged 4-cylinder with 187hp. Engine code: B4204T30. Top speed: 210 km/h.
Interestingly, the 1.5 turbo is a Volvo engine, imported from Sweden. We have however learned that Geely has now started making this engine in China. Engine code: JLH-3G15TDC. The 03 will be available with both the Sweden-made unit and with the China-made unit. The former will probably be a bit more expensive.
Size: 4639/1840/1460, and wheelbase is 2730.
The Lynk & Co 03 sedan will debut next year, likely on the Beijing Auto Show in April.