Yema is a brand with a long history of low sales. Still, they somehow always survive, propped up with cash from local governments. Their current lineup is not bad with the T80 SUV, the slightly smaller T70 SUV, and the usual oddball. They will soon be joined by this new Yema T60.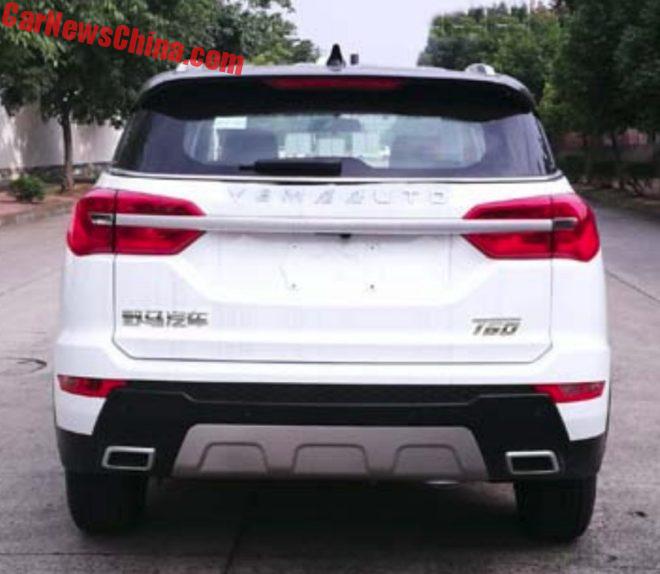 The T60 is a compact SUV that looks like every other compact SUV, up until the black roof. It is hard not to yawn. Happily, it has a few unique styling elements to keep me awake: very tiny exhaust pipe tips that are likely totally fake, all black mirrors, and a T60 badge with the T roofing the 60. That's it.
Engine: 1.5 turbo with 110 hp, top speed 150 km/h. Size: 4505/1830/1680, and wheelbase is 2550.
The Yema T60 will hit the Chinese car market in early 2018. Price will start around 70.000 yuan.