Nissan Terra is a new seven-seat SUV for China
The very first photos of the new Nissan Terra for China, a large seven-seat SUV. The new Nissan Terra is known abroad as the new Nissan Paladin. Production of the current Paladin will continue in China, so they had to find another name for the new one: Terra it is.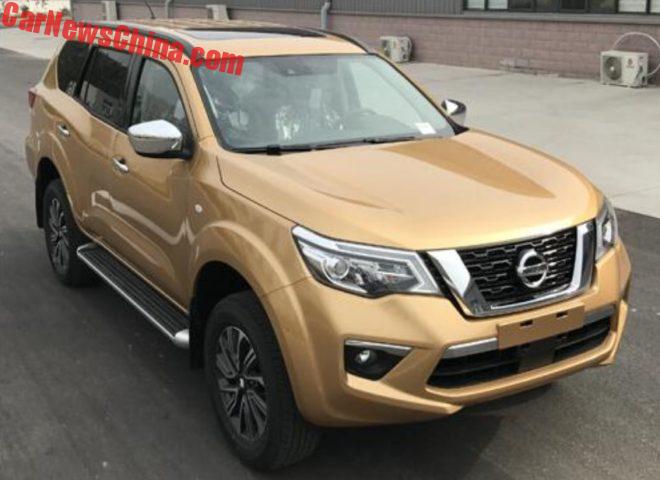 The Nissan Terra is made by the Zhengzhou-Nissan joint venture. It will be launched on the Chinese car market in April next year. Price will start around 200,000 yuan.
Power comes from a locally-made 2.5 liter four-cylinder petrol engine (QR25) with 184 hp, sending horses to the rear or to all four wheels. Size: 4882/1850/1835, and wheelbase is 2850.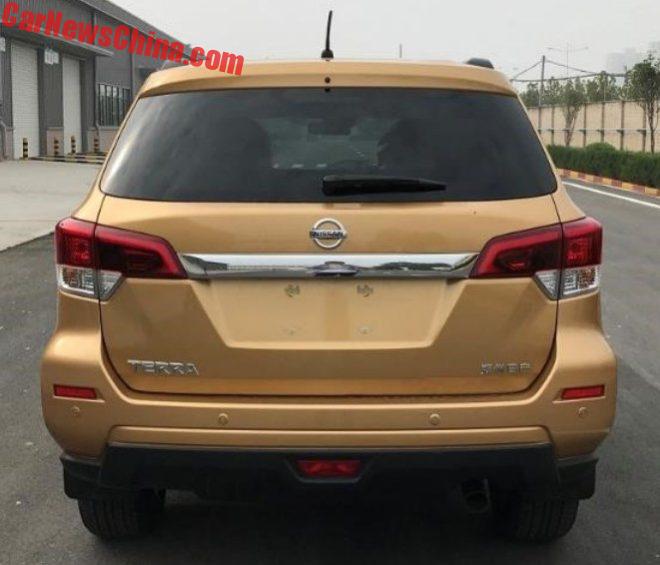 Simple and very agricultural exhaust pipe on the right. They didn't bother at all to integrate it with the bumper. Well, as they say: you can get the cheap Nissan truck out of the countryside, but you can't get the countryside out of the cheap Nissan truck.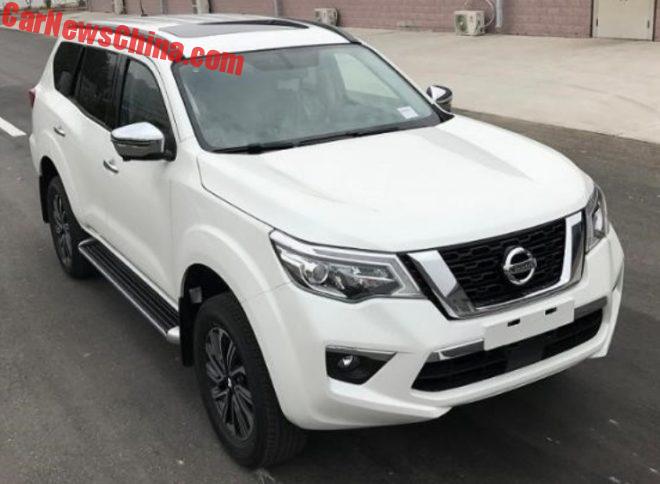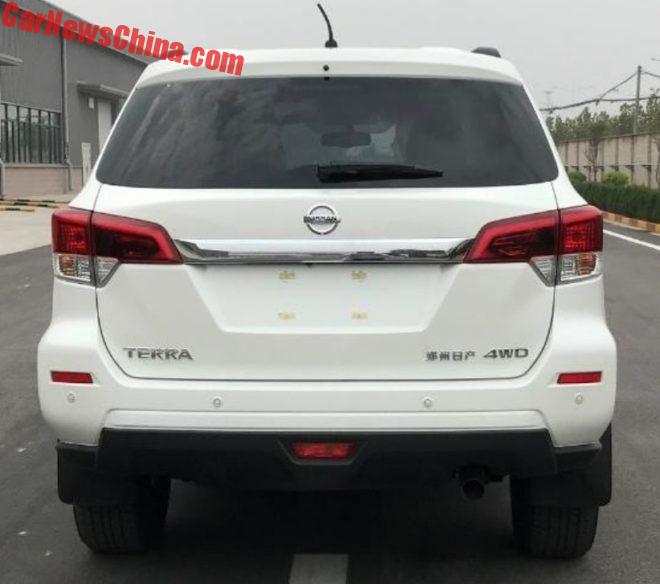 The top end car with 4WD. See pipe.